The department of Aeronautical and Automobile Engineering at Manipal Institute of Technology was established in 2008 and offers TWO undergraduate programs and FOUR postgraduate programs.
The department has state-of-the-art infrastructure- Autoclave, Flight Simulator, Low Subsonic Wind Tunnel, Advanced Composites Lab, Computation Lab, Gas Turbine Testing Rig, Avionics Lab, Trinidad TB 20 aircraft. The department houses the Center of Excellence for Avionics under the flagship of Manipal Academy of Higher Education.
Department Vision and Mission
Vision
"Excellence in Education of Aeronautical and Automobile Engineering fortified through Research, Innovation and Teamwork"
Mission
M1: Educate students professionally to face societal challenges
M2: Provide a conducive environment for learning, reinforced with the principles of Aeronautical and Automobile Engineering
M3: Promote Research, Enhance Creativity, and Nurture Teamwork
Program Educational Objectives
PEO 1: Recognize the need for innovative product necessary for survival, safety and comfort of the society and adapt to technological innovations.
PEO 2: Apply modern computational, analytical and simulation tools and the latest techniques to address the challenges faced in automobile and aeronautical engineering streams.
PEO 3: Communicate effectively and convey ideas using innovative engineering tools and demonstrate leadership skills.
PEO 4: Get employed as successful engineers in automobile and aeronautical industries, become entrepreneurs and pursue higher studies.
PEO 5: Practice professional ethics, work in multicultural environments, promote social harmony, engage in community service and contribute to improve and sustain the green environment.
Department Areas of Expertise
Aerodynamics: The department has the expertise and infrastructure for subsonic flows across automotive, aircraft and building aerodynamics

Composite Materials: The Advanced Composite Materials lab contains state-of-the art infrastructure for fabrication of composite materials and mechanical characterization- Tensile, Compression, Flexural bending, Impact, Torsion, Hardness, and Fatigue. The facilities like Non-destructive testing, and ultrasonic C-scan for failure assessment.

Propulsion: The department has given keen attention to this vital branch of science for propelling the aircrafts. The lab promotes exposure to Nozzle flows, Free Jet and Wall Jet measurements, burning velocity in premixed combustion, efficiency of turbomachines used in propulsion, and mini-gas turbine experiments.
Aircraft Structures: Emphasis is given to the experimental methods for the analysis of structural loads on aircbraft structural components, the modes of failure and corrective action to prevent such failures.
Tribology: The department is specialized in the wear and frictional studies of bearings, friction linings for automobiles, Slurry erosion test setup for wear analysis under marine conditions. 

Transmission system: The department has procured advanced powertrains for IC engine driven, Test Rigs for electric and hybrid electric vehicles, Regenerative braking.

Bio Mechanics: The department is gaining prominence in this niche area of research spanning biomechanics, biofluidics and biomimetics.

Noise, Harshness and Vibration: Active research is being conducted on dynamic properties of smart material based dampers (Magnetorheological elastomers and fluids), Acoustic characterization of different materials.

External Collaborations

The department has tie-ups with Toyota Kirloskar Motors Ltd, LDRA, NI Logic Pvt Ltd, iSpAgro Robotics Pvt Ltd ,National Instruments, Electro Systems Associates Pvt Ltd, Technilab Instruments, Rohde and Schwarz.
Specialized Labs 

The department provides dedicated lab facilities for running lab-associated courses to undergraduate/postgraduate/research programs in the following areas of Aeronautical and Automobile Engineering.
Vibrations and Acoustics Lab: Electrodynamic shaker, Impedance tube, Accelerometer and Force Transducers, Impact hammer, LabView for Data acquistion

Advanced Composite Lab: Autoclave, Resin Infusion Moulding equipment, Filament winding machine, Compression Moulding setup, Vacuum Bagging, Testing facility for mechanical characterization- Impact, Tensile, Compressive, Flexural, Fatigue, Torsional, Hardness, Environmental chamber for moisture, temperature based studies of composites, Ultrasonic C-Scan.
Avionics Lab: Flight Simulator, Radar/ Lidar systems, aircraft instrumentations & control, navigation & guidance, UAVs, Software Safety and Security, Embedded system, Communication, Software Simulation, Sensors, Antenna Design.
Advanced Powertrain Lab: Electric Vehicle, Hybrid Electric Vehicle, Regenerative Braking Test Rigs,  
Automotive Engines Lab: Compression Ignition test rig for emission and performance evaluation of different fuels, Fuel Injection Calibration setup, IC engines, Injector tester.
Automotive Machine Shop: Cylinder bore Honing machine, Crankshaft Journal grinding, Valve seat lapping, 
Aerodynamics Lab: Subsonic wind tunnels, Six Component Balance, Flow visualization, Smoke meter.
Propulsion Lab: Gas propulsion, Shock tube setup, Bomb calorimeter.
Placement Details
The department is well supported by the institute placement team. The placement team is headed by Associate Director (Industrial Liaison, Placement & Practice School) and oversees the entire placement process in the institution with the help of department coordinators. Students are provided with opportunities for Internships, Placements, Pre-placement offers (PPO) in core companies spanning OEMs, Ancillary Suppliers and ITES. The core companies include- Mercedes Benz, Maruti Suzuki, Toyota Kirloskar Motors, Tata Motors, Honda two-wheelers India, Deloitte India, Bosch, Cummins India ltd.
Department Newsletters
Follow us on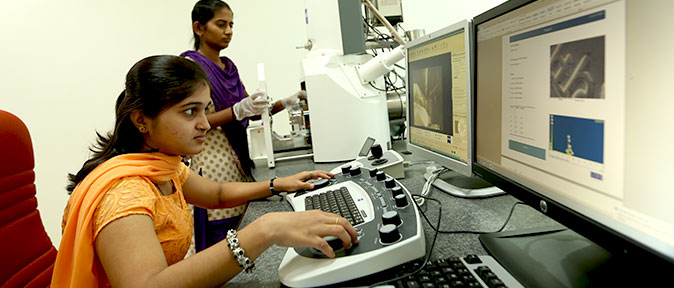 Laboratories
World-class laboratories give learning a practical dimension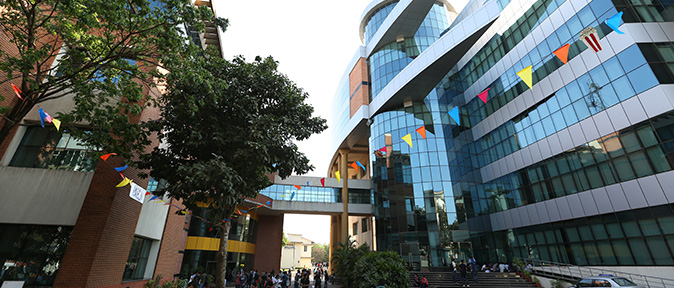 Innovation Centre
State-of-the-art Innovation Centre to facilitate multi-disciplinary research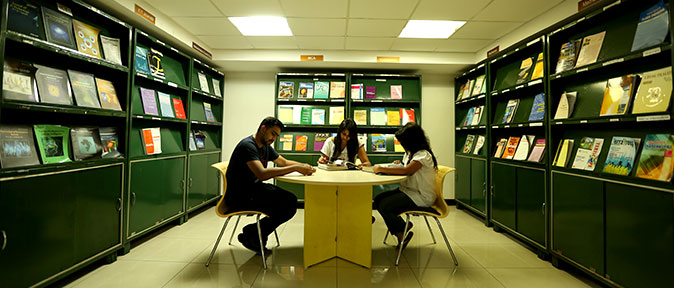 Libraries
Libraries have excellent resources for reference and study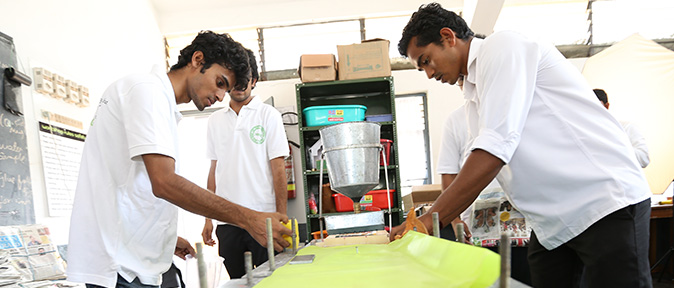 MUTBI
Paper tree - A green initiative by MIT students of MUTBI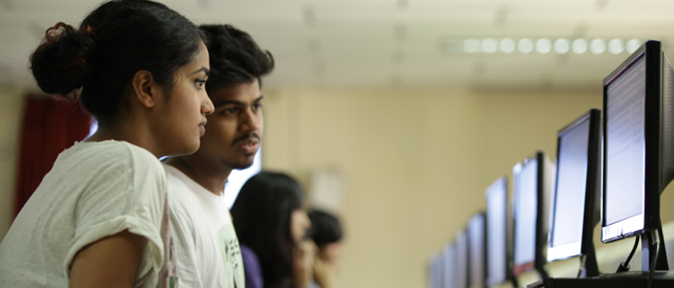 Computing Facility
Wi-fi campus with modern computing and digital facilities
Research & Publications
The areas of research include Composite Materials, Tribology of Bearings, Nanocomposites, Biomechanics, Structural Membrane, Avionics and Propulsion. Currently, the department is working on research in the field of dental materials which are capable of withstanding high pressure and temperature and can last for a long time without decay.
Testimonials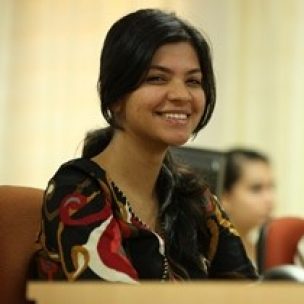 For me MAHE is a place with ample opportunities to grow professionally and personally.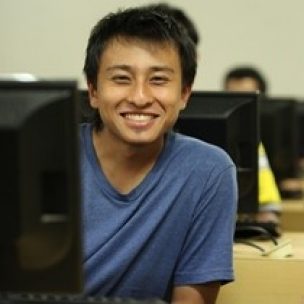 Learning is an awesome experience at Manipal. This is the best place to be for students.
Rudi Rajkumar
MIT Manipal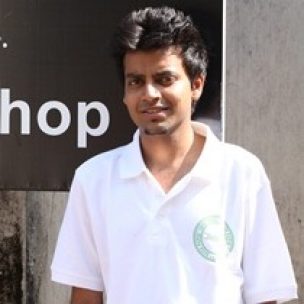 MAHE is giving us wings to fly and providing us with resources necessary to make it big in life.
Shashank Tulsyan
MIT Manipal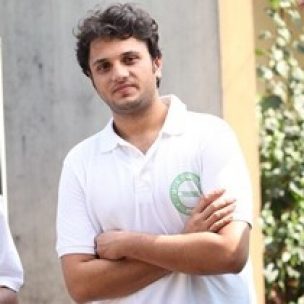 MAHE has taught me the value of organisation and to be systematic in all my work.
Siddharth Bhasin
MIT Manipal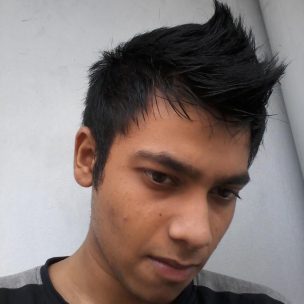 My experience at MIT has been great from the beginning.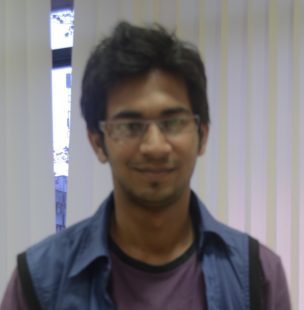 I'm glad I choose Manipal University.
Chaitanya Chauhan
Mechanical Engineering