The Civil Engineering Department, founded in 1957, is the first branch to be set up at MIT. It has become a centre of excellence in the Civil Engineering field over the years. The department is committed to educating the students in the field of Civil Engineering, with professional skills and ethical values through the holistic teaching-learning process and prepare the students to face the societal challenges and to meet the needs of the stakeholders.
Department Vision and Mission
Vision
"Excellence in Civil Engineering education, research and development through innovation and teamwork".
Mission
To educate the students in the field of civil engineering, with professional skills and ethical values through holistic teaching-learning process.
To prepare the students to face the societal challenges and to meet the needs of the stakeholders.
Department Areas of Expertise
The department has expertise in the following area and focus on research.
Structural Engineering: Push over analysis, soil structure interaction, Finite element analysis.
Concrete Technology: Self compacting concrete, No Aggregate Concrete, Alkali Activated Concrete/Geopolymer Concrete.
Geotechnical Engineering: Soil stabilisation
Environmental Engineering: Water quality, Effluent treatment 
External Collaborations
The department has MoU's with CSIR CBRI Roorkee, Bentley Institute, DK Nirmithi Kendra, Infinity PMC private ltd., Eco carbon pvt ltd., ALTAIR India, Curtin Unversity Perth, Leibniz Universitat Hannover, ESME Sudria Engineering School, PARIS,  Faizal and Shabana Foundations, NHAI.
Specialized Labs
The department has well-equipped laboratories to handle practical courses to undergraduate and postgraduate, conduct research and consultancy work.
Concrete and Highway Material Testing Lab: Concrete flow measuring devices, shrinkage and permeability measuring devices.
Environmental Engineering Lab: Water quality testing devices, effluent and pollution measuring devices.
Fluid Mechanic Lab: Water velocity measuring devices, orifice and mouthpiece, flumes and weir
Geotechnical Engineering Lab: Devices used for soil characterisation, Box shear, Unconfined compression testing device, Triaxial testing device (analog and digital)  
Strength of Materials Lab: Compression, tension, fatigue, hardness and impact testing devices
Structural Engineering Lab: Universal testing machine, loading frames, prestressing unit, NDT instruments.
Computation Lab: STAAD pro, Etabs, CAD, BIM, Openroad Design.
Survey Lab: EDM and Total station.
KEF R&D Centre: 500 tonnage capacity loading frame, pre-stressing unit, flexural fatigue testing unit, thermal conductivity testing unit.
Placement Details
The department is well supported by the institute placement team. The placement team is headed by Associate Director (Industrial Liaison, Placement & Practice School) and oversees the entire placement process in the institution with the help of department coordinators. Students are provided with opportunities for Internships, Placements, Pre-placement offers (PPO) in core companies and ITES. Graduates and postgraduates are employed in core industries such as L&T, Total Environment, and TCE, Infosys, and MU-Sigma, among others.
The department of Civil Engineering offers the following programs:
B. Tech Civil Engineering:  B.Tech in Civil Engineering involves the application of mathematics, science and technology in planning, designing, construction and management of buildings and infrastructures. The course imparts knowledge in the areas of Building Technology, Fluid Mechanics, Environmental Engineering, Structural Engineering, Water Resources Engineering, Surveying, Geotechnical Engineering, Transportation Engineering, Geoinformatics, and so forth. Minor specialisations in the aforementioned subjects of Civil Engineering, as well as other fields such as Material Science, Business Management, and Computational Mathematics, are available through the curriculum. Students can also choose from a variety of online courses offered by reputable foreign universities and other online platforms.
M.Tech in Structural Engineering: After completing a bachelor's degree in civil engineering, an engineer can pursue a master's degree in Structural Engineering in the Department of Civil Engineering. The two-year curriculum covers advanced design and safety techniques for residential and industrial infrastructures. The program's curriculum is learner-centered, industry-focused, and research-driven, allowing engineers plenty of opportunities to advance their careers or pursue research after graduation.
M.Tech in Construction Engineering and Management: The M.Tech. in Construction Engineering and Management offered in the Department of Civil Engineering is a two-year postgraduate program that teaches students the most current concepts in construction planning, scheduling, management, and safety. The syllabi emphasise developing the managerial abilities needed in the construction business and being research-driven. After completing the degree, the specialist will have numerous chances to work in government departments, the public and private sectors, academia, and research.
M.Tech in Environmental Engineering: Graduates of Civil Engineering, Environmental Engineering, Chemical Engineering, and Mechanical Engineering can pursue the M.Tech in Environmental Engineering program offered by the Department of Civil Engineering at MIT-Manipal. Water quality, solid waste and sewage waste management, effluent treatments, pollution control, environmental safety, risk assessment, and management are among the topics covered within the two-year curriculum. The curriculum is focused on industry and research. Government, public and commercial sectors, academia, and research are all options for someone with a post-graduate degree in Environmental Engineering.
Doctoral research program: The Department of Civil Engineering in MIT-Manipal offers a full-time research program in pertinent areas such as Concrete Technology, Structural Engineering, Geotechnical Engineering, Water Resource Engineering, Construction Engineering and Management, and Environmental Engineering.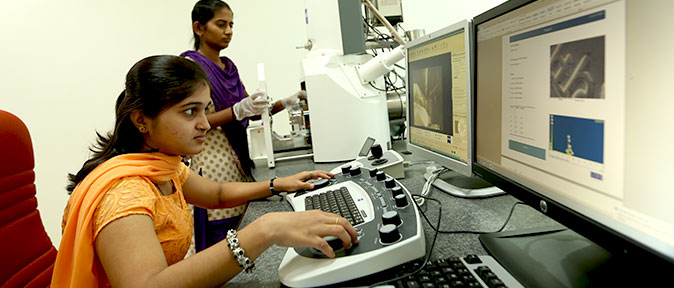 Laboratories
World-class laboratories give learning a practical dimension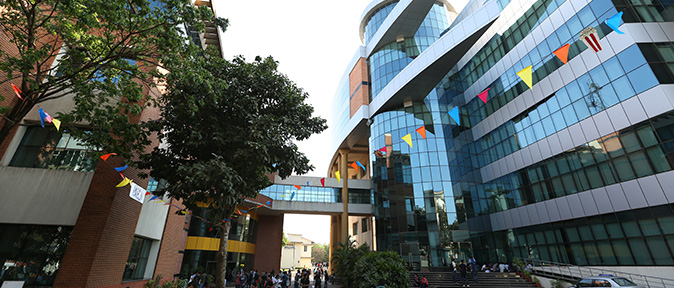 Innovation Centre
State-of-the-art Innovation Centre to facilitate multi-disciplinary research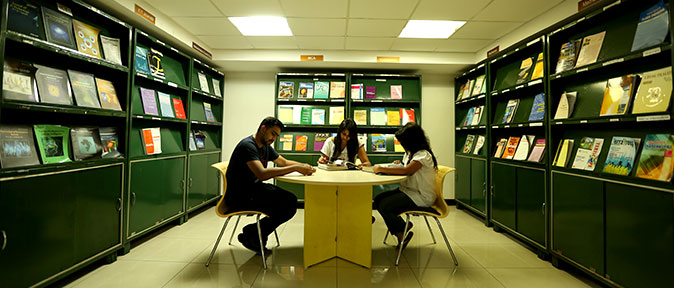 Libraries
Libraries have excellent resources for reference and study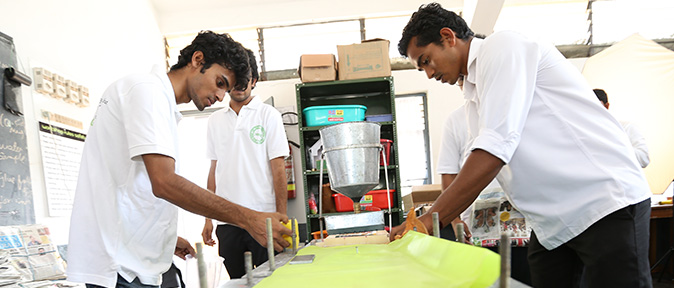 MUTBI
Paper tree - A green initiative by MIT students of MUTBI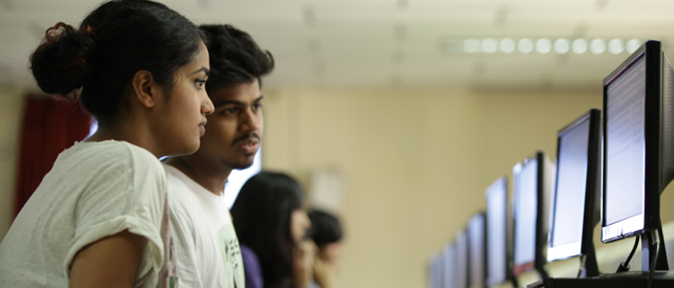 Computing Facility
Wi-fi campus with modern computing and digital facilities
Click the following link to view the half-yearly Department E-Newsletter NEWSBITCSE : 
Testimonials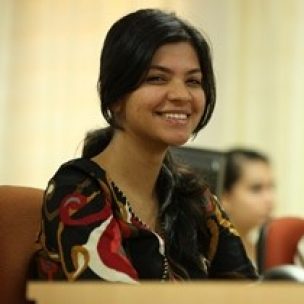 For me MAHE is a place with ample opportunities to grow professionally and personally.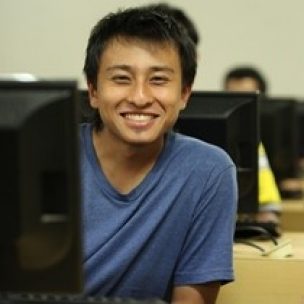 Learning is an awesome experience at Manipal. This is the best place to be for students.
Rudi Rajkumar
MIT Manipal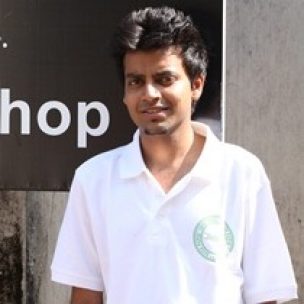 MAHE is giving us wings to fly and providing us with resources necessary to make it big in life.
Shashank Tulsyan
MIT Manipal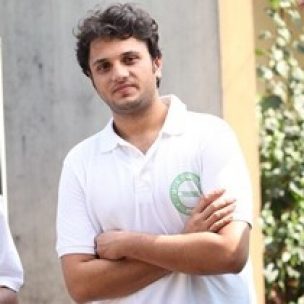 MAHE has taught me the value of organisation and to be systematic in all my work.
Siddharth Bhasin
MIT Manipal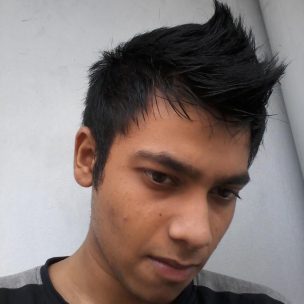 My experience at MIT has been great from the beginning.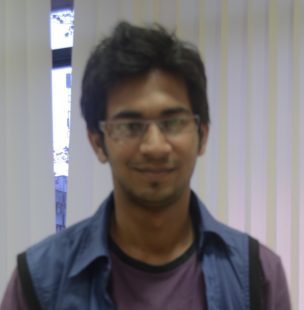 I'm glad I choose Manipal University.
Chaitanya Chauhan
Mechanical Engineering