Research & Publications
The areas of research are Medical Image Processing, Physiological Signal processing, Medical instrumentation, Biomaterials/Tissue Engineering.
The Department of Biomedical Engineering at Manipal Institute of Technology came into existence as a separate entity on 9 August, 1999. The students at the department are trained to be engineers with a strong mathematical background, while also learning about clinical subjects in medicine. The department offers undergraduate and postgraduate programs, accredited by the NBA constituted by the AICTE.
Department Vision and Mission:
Vision
"To become a center of excellence in teaching and research in Biomedical Engineering"
Mission

To provide professional education in Biomedical Engineering, through a curriculum balanced in theory and practice, strong in the fundamentals of engineering while training sufficiently in the essence of medical sciences, to cater to the current healthcare-necessities of the society, through innovation and research in collaboration with medical practitioners.
Department Areas of Expertise

Biomedical Instrumentation

Physiological Signal Processing

Medical Imaging/Image Processing

Biomaterials and nanotechnology
External Collaborations
The department has tie-ups with BoP program, Kasturba Medical College, Manipal, Manipal Life Sciences Centre, Manipal, Dr Reddy's Life Sciences Centre, University of Hyderabad Campus, Hyderabad, Xerox Research Center Webster, New York, USA 
Specialized Labs 

The department provides dedicated lab facilities for running lab-associated courses to undergraduate/postgraduate/research programs in the following areas of Biomedical Engineering
Biomaterials Lab: For PG & UG biomaterials lab
Cell culture and Tissue Engineering Lab: For PG & UG cell culture and tissue engineering lab
Biomedical Electronics Lab: for Electronics Lab, Biomedical Instrumentation Lab-I, Integrated Circuit System Lab,  Biomedical Instrumentation Lab 
Biomedical Computing Lab: for Circuit Simulation Lab, Microcontroller Lab, MATLAB & Simulink , Signal and Image Processing Lab 
Post- Graduate Research Lab: for project work/Practice School  (on Campus)
Medical Devices Lab: Medical device design & development
Physiological Signal Acquisition Lab: Physiological signal acquisition and analysis lab 
Placement Details
The department is well supported by the institute placement team. The placement team is headed by Associate Director (Industrial Liaison, Placement & Practice School) and oversees the entire placement process in the institution with the help of department coordinators. Students are provided with opportunities for Internships, Placements, Pre-placement offers (PPO) in core companies and ITES. Some of the major recruiters and/internships for the department are Baxter, BIS Research, Siemens Healthineers, Bangalore, Medtronic, Philips Innovation, GE Healthcare etc.
The Department of Biomedical Engineering, MIT offers the following programs:
B.Tech - Biomedical Engineering
B.Tech. in Biomedical Engineering (BME) involves the application of the principles and problem-solving techniques of engineering and science to biology and medicine to design and develop systems as well as applications. Biomedical Engineering students have an opportunity to work on real-life problems and healthcare. The curriculum offers subjects such as biomedical instrumentation, medical signals and image processing, machine learning, artificial intelligence, biomaterials & Tissue engineering, and nanotechnology to keep them in sync with advances in technology and prepare them for lifelong learning. The curriculum is designed to provide flexibility for students to opt for minor specialization offered by the department and online courses by reputed international universities. 
M.Tech - Biomedical Engineering
M. Tech in BME offered by the Biomedical Engineering Department provides a platform for the graduate students to strengthen their foundations in biomedical engineering and gather a diversified exposure to the latest know-how in technology. The two-year full-time post-graduate program is learner-centric, industry-oriented, and research-driven. Thus, providing a great educational choice for engineers who want to upskill for a career boost in industry or step ahead for a career in research.
M. Tech in Medical Informatics at MIT is designed to cater to the increasing demand for analyzing medical data that involves data visualization and Artificial intelligence. It is a two-year postgraduate degree program taught by MIT and industry experts. It is a unique multidisciplinary program that bridges Healthcare, Computer Science, and Statistics. The program is embedded with industry-required skillsets to facilitate the required clinical decision support systems and other smart healthcare services. The students will get a unique opportunity to enhance their skills with the current tools with a focus on medical data/information visualization and analysis; with an understanding of clinical decision support systems, machine learning, and deep learning for meeting the current needs. It enhances the capabilities needed to manage and transform the existing modalities into useful healthcare facilities by applying the knowledge of data engineering and data science along with AI-based approaches. Further, the program involves a project / research-based learning system, regular industry-institute interaction, guest lectures, and workshops with a state of art facilities.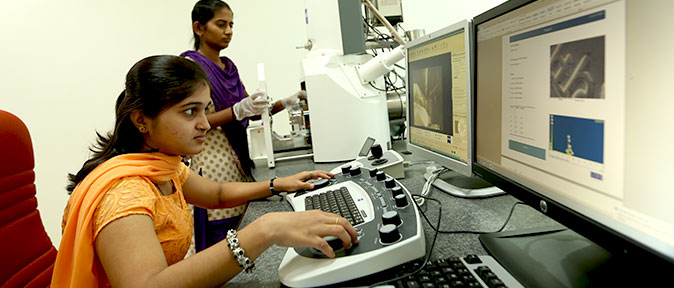 Laboratories
World-class laboratories give learning a practical dimension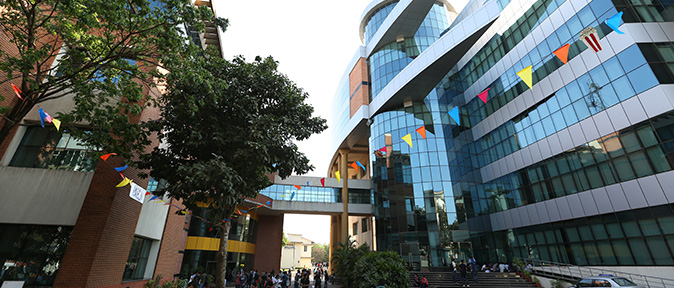 Innovation Centre
State-of-the-art Innovation Centre to facilitate multi-disciplinary research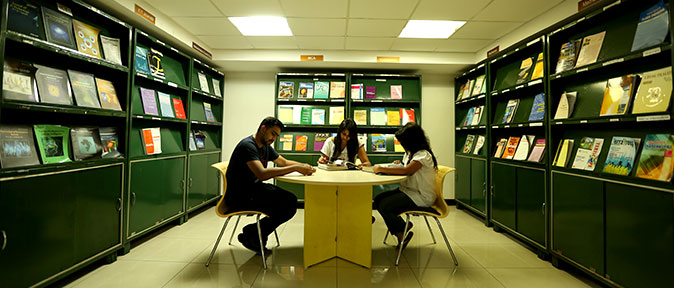 Libraries
Libraries have excellent resources for reference and study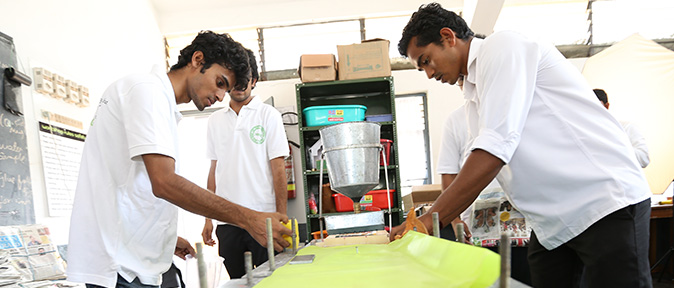 MUTBI
Paper tree - A green initiative by MIT students of MUTBI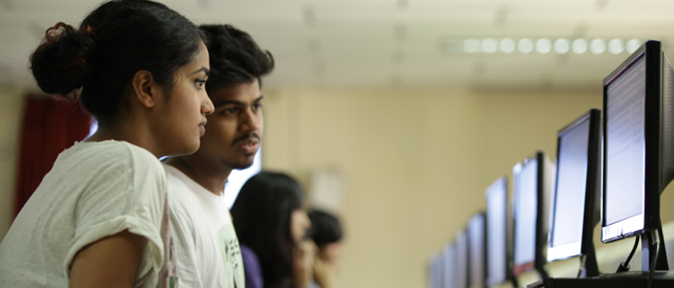 Computing Facility
Wi-fi campus with modern computing and digital facilities
Research & Publications
The areas of research are Medical Image Processing, Physiological Signal processing, Medical instrumentation, Biomaterials/Tissue Engineering.
Testimonials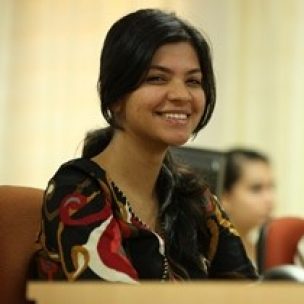 For me MAHE is a place with ample opportunities to grow professionally and personally.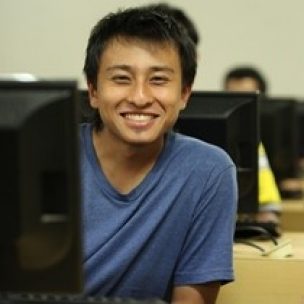 Learning is an awesome experience at Manipal. This is the best place to be for students.
Rudi Rajkumar
MIT Manipal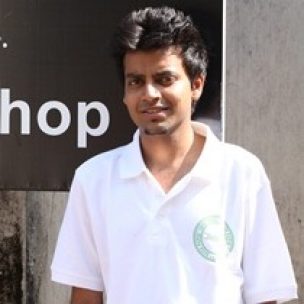 MAHE is giving us wings to fly and providing us with resources necessary to make it big in life.
Shashank Tulsyan
MIT Manipal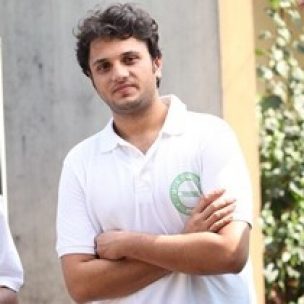 MAHE has taught me the value of organisation and to be systematic in all my work.
Siddharth Bhasin
MIT Manipal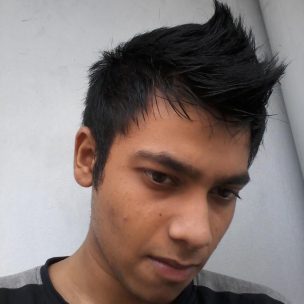 My experience at MIT has been great from the beginning.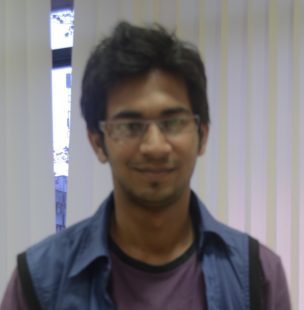 I'm glad I choose Manipal University.
Chaitanya Chauhan
Mechanical Engineering