Instrumentation and Control Engineering is a multi-disciplinary branch which includes electrical, electronics and instrumentation. It enriches the students to excel in the area of automation where the students are exposed to various subjects related to measurements and control.
The department was established in 2001 and has expertise in the field of Applied Electronics, Sensor Technology, Control Systems, Process Control, etc.
Vision
Excellence in Instrumentation and Control Engineering education through innovative practices and team work.
Mission
To mould motivated and well-qualified Instrumentation and Control Engineering professionals who can provide solutions to Process, Automation, and Allied Industries with Socio-environmental and Safety Concerns. 
To inculcate research and innovation qualities in multidisciplinary engineering domain with continuous knowledge and skill up gradation and integrity in order to enhance sustainable development of global community. 
Curriculum
B.Tech course mainly includes Control Systems and Instrumentation subjects.

The department also has two post-graduate programs in Control Systems and Aerospace Engineering.
Guest lectures, workshops, faculty development programs and conferences are organised to give the knowledge of recent developments to the students and faculty.
Core competencies
Electronic System Design
Smart Sensors
Process Control
Micro Electro Mechanical Systems
Soft Computing
Computer Vision
Non-Linear Control
Hybrid Control
Space Dynamics
Programme Educational Objectives
PEO1: Graduates demonstrate proficiency in fundamental knowledge in industrial instrumentation and control by applying theory to practice for meeting the expectations of industry/ take up research work in multi-disciplinary areas.
PEO2: Graduates possess capability to take up career in optimization and automation of industrial process control with environment protection and safety concern.
PEO3: Graduates are adaptable to diverse working environment, possess good communication skills and leadership quality.
PEO4: Graduates are capable of adopting latest developments by life-long learning with professional and ethical uprightness and socio-economic concerns.
Programme Outcomes
PO1: Ability to apply the principles of measurements & automation to solve real world problems.

PO2: Demonstrate the knowledge of mathematics and science to develop the mathematical model  of the industrial process and physical systems.
PO3: Demonstrate the ability to design, implement and test electronic circuits and interpret the results.
PO4: Ability to apply the principles of programming concepts and circuit theory to develop instrumentation systems which meets real world requirements.
PO5: Ability to use techniques, skills and advanced hardware and software tools used in industries to develop automation concepts.
PO6: Ability to understand the working of processes related to industries and design control algorithms for different industrial process models.
PO7: Recognize the need for lifelong learning and demonstrate a commitment to quality consciousness and continuous improvement.
PO8: Communicate effectively in diverse working environments, act with dignity and respect as a team member or a leader.
PO9: Possess broad education necessary to understand the impact of engineering solutions in a global, economic, environmental, ethical and societal context.
PO10: Ability to write technical paper on the topics related to Instrumentation & Control Engineering and contribute to knowledge creation.
PO11: Ability to participate and succeed in competitive examinations.

Collaborations
The department has collaboration with India's leading integrated technology development company, Honeywell Technology Solutions, India.
The department has state-of-the-art Labview academy in collaboration with National Instruments.
Click below link to see the opportunities in Instrumentation and Control Engineering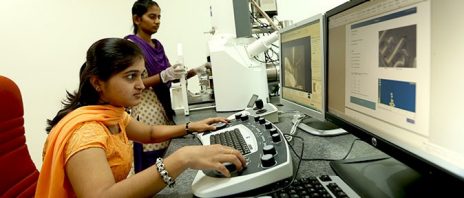 Laboratories
World-class laboratories give learning a practical dimension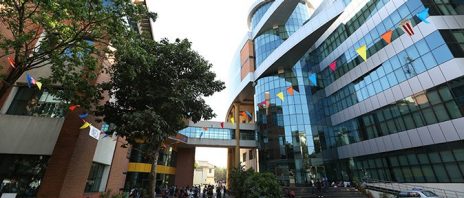 Innovation Centre
State-of-the-art Innovation Centre to facilitate multi-disciplinary research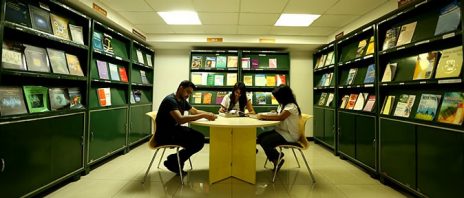 Libraries
Libraries have excellent resources for reference and study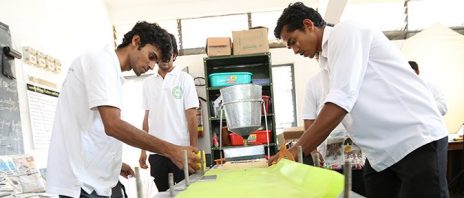 MUTBI
Paper tree - A green initiative by MIT students of MUTBI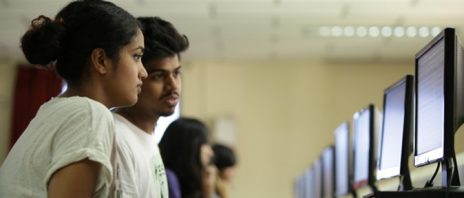 Computing Facility
Wi-fi campus with modern computing and digital facilities
Research & Publications
The areas of research of the department are robust control, nonlinear control systems, MEMS & nanotechnology, hybrid dynamical systems, biomedical signal processing and instrumentation.
Testimonials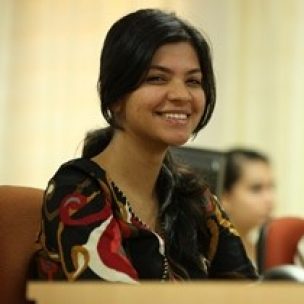 For me MAHE is a place with ample opportunities to grow professionally and personally.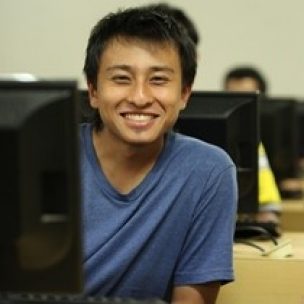 Learning is an awesome experience at Manipal. This is the best place to be for students.
Rudi Rajkumar
MIT Manipal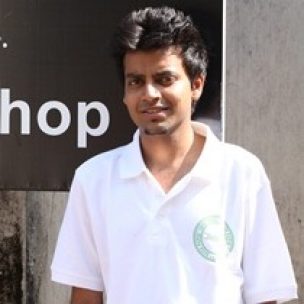 MAHE is giving us wings to fly and providing us with resources necessary to make it big in life.
Shashank Tulsyan
MIT Manipal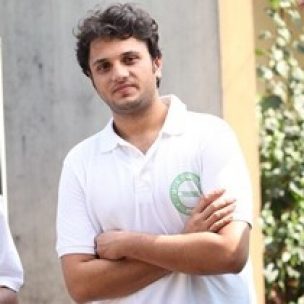 MAHE has taught me the value of organisation and to be systematic in all my work.
Siddharth Bhasin
MIT Manipal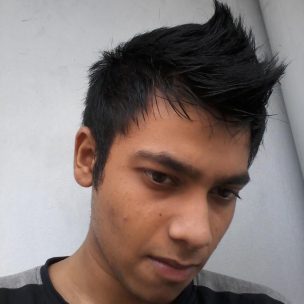 My experience at MIT has been great from the beginning.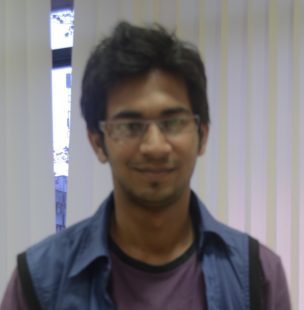 I'm glad I choose Manipal University.
Chaitanya Chauhan
Mechanical Engineering