Started in the year 1972, the Department of Electronics & Communication Engineering((ECE) at MIT marks the golden jubilee year in 2021, fostering excellence in teaching graduate and post graduate courses. It offers a B.Tech degree course in Electronics and Communication Engineering and an M.Tech degree course in Digital Electronics and Communication besides in Microelectronics and Ph.D. Program.
Department Vision and Mission: 

Vision
"Excellence in Electronics and Communication Engineering education through innovation and teamwork."
Mission
To impart core engineering skills in electronics and communication engineering through effective teaching-learning practices, to Provide academic environment that promotes creative thinking, team work and research, and to enable the graduates to face societal challenges and provide holistic solutions.
Department Areas of Expertise
Signal and Image Processing: Department forsters the research in the specific domains including signal, speech and image processing also the interdisciplinary, medical image processing

Analogue and Digital VLSI: Group of dedicated faculty work on funded projects on  Analog and Digital VLSI domain

MEMS and Nanotechnology: MEMS technology expert group concentrates on miniaturizing existing sensor, actuator, or system products. Nanotechnology uses the unique properties of ultra-small scale materials to an advantage

Wireless and Fibre Optical Communication: The department is well equipped with research facilities that cater to the need of latest communication technology research

Embedded System Design and Application: Department not just has expertise but facilities that work on the embedded system design and applications with emphasis on IoT

Information Theory and Coding: Department with its expert faculty members provides excellent contribution in the field of Information Theory and coding especially in the field of data encryption
Specialized Labs 

The department provides dedicated lab facilities for running lab-associated courses to undergraduate/postgraduate/research programs in the following areas of electronics and communication.
Digital Systems Design Lab and Electronics Circuit Design Lab : Consists of hardware trainer kits, dual power supply, digital oscilloscope and digital multimeter.
Computer lab: For designing and analyzing the analog electronic circuits, using software simulation tool called Multisim.
Electronic Systems Lab: Consists of Labview software and MyDaq hardware tool by National Instruments for developing various projects based on analog circuits.
Microprocessor Lab: Consists of ARM 7 and ARM cortex evaluation boards.
Communication networking lab:  Where the experiments are conducted using Qualnet simulator software, benchmark LAN trainer kit and C/C++ programming.
VLSI lab: Consists Verilog HDL, Basys-3 and NESYS 4 DDR boards, Artix-7 FPGA.
DSP lab: Equipped with MATLAB software, code composer studio simulator and OMAP-L138 DSP development hardware kit for applications of communication, speech and image processing.
Communication Lab: Equipped with NI USRP 2901 SDR setup for antenna and next generation 5G wireless communication application
PG lab: Equipped with 30 licensed state of the art Cadence software for digital, analog and mixed signal design and other software such as Xilinx Vivaldo, Keil(for microprocessor/microcontroller)
Research lab: Equipped with HFSS (for antenna design), COMSOL 5.2a, RSoft OptSIM
External Collaborations
Teaching skills and teaching methodology – training program for young faculty, in association with Department of Education

Academic Alliance Programs with INTEL and EMC2

MEMs Design Centre (INUP) in association with Indian Institute of Science, Bangalore

Student exchange programs with various institutions/universities abroad through IAESTE. More than ten students have got the benefit from this program

Collaborative program with DBT, Philips and BoP Companies

Collaboration in the areas of microcontrollers and digital signal processing with ATMEL, Novoton Technology Corp, Taiwan and Texas Instruments respectively.
Placements
The department is well supported by the institute placement team. The placement team is headed by Associate Director (Industrial Liaison, Placement & Practice School) and oversees the entire placement process in the institution with the help of department coordinators. Students are provided with opportunities for Internships, Placements, Pre-placement offers (PPO) in core companies and ITES. Department has been successful in providing placement to more than 85% of students with Average CTC  of 6.2 and highest CTC of 20.4 LPA Microsoft, Intel, qualcomm; Sandisc; Samsung; Ericsson; Maruti Suzuki: L&T are some of the major industries in which students of ECE have been placed
The Department of Electronics and Communication Engineering, MIT offers the following programs:
B.Tech - Electronics and Communication Engineering: The undergraduatd engineering course equips students with the knowledge in the fields of Signal and Image Processing, Analogue and Digital VLSI, MEMS and Nanotechnology, Wireless and Fibre Optical Communication, Embedded System Design and Application, Information Theory and Coding. The 4 year course consists of in brief, 15 Core Subjects; 7 Program Electives; 2 Management Subjects; 8 Laboratory Courses; 4 Open Electives; Industrial Training, & Project Work. Students can choose from a bucket of minor specialization as a part of their program electives
B.Tech - Electronics Engineering (VLSI Design and Technology):   A serious crunch is observed in the trained manpower in every aspect of semiconductor ecosystem in the country. It has been estimated that total manpower requirement over the period of next five to seven years will be around 85,000 at Levels of B. Tech, M.Tech and Ph.Ds in the field of VLSI Technology, Semiconductor Manufacturing,  Electronics, Electrical, Mechanical and Chemical Engineering streams. To fill the current gap, Ministry of Electronics & Information Technology (MeitY) has set up a task force to propose the required courses and curriculum to AICTE, so that the desired manpower can be trained at various levels by various Universities and Technical Institutes within the country. Based on recommendations, AICTE has launched the new course and curriculum on VLSI Design and Technology.  Academia and R&D units are encouraged to jointly participate in this programme supported by Special Manpower Development Programme (SMDP) of Department of Electronics & Information Technology (DeiTY). To cater to this demand and fulfil India's Semiconductor Mission, MIT, MAHE, Manipal being the Institution of Eminence is pleased to launch B.Tech in Electronics Engineering (VLSI Design and Technology) under Department of Electronics & Communication Engineering (E&C Eng.,) jointly with Semi-Conductor Laboratory from the academic year 2023.
M.Tech - Digital Electronics and Communication: The department offers MTech in Digital Electronics and Communication Engineering. This career-focused course is much sought after by students for its excellent future prospects. The state of the art infrastructure at Manipal Academy of Higher Education enables students to work in labs equipped with cutting edge equipment in the areas of Analog Circuits, Digital Systems, Communications, Microprocessors, Computer Programming, MATLAB, Microwaves, PCB, DSP and Power Electronics.

M.Tech - Microelectronics: MTech in Microelectronics, is a two-year program offered by Manipal Academy of Higher Education, Manipal. Students are introduced to the concepts of physical electronics, DSP and its application, bio-sensors, hardware description, optimisation, computational electro-magnetics, VLSI technology, design, and design lab. The curriculum also covers the study of embedded system design, physics of transistors and advanced network analysis, among other subjects. To provide a better learning process, students are exposed to seminars, soft skills development, project work, research and development and lab assignments.
M. Tech in Wireless and Mobile Communications:  MTech in Wireless and Mobile Communications (WMC) provides the budding engineers with a spectacular array of courses dedicated to frontiers in the field of wireless and mobile communications, 5G, 6G and beyond, antenna design for wireless communication with a foundation of Communication Engg. The 2-year full-time program presents exposure to hands-on technologies to create applications and solutions for the world that we live in.  The M.Tech. Program in WMC is especially designed for young innovators to provide them a breadth as well as depth for designing systems and network for the current era of IOT, 5G, 6G and all future portable wireless communication systems and devices.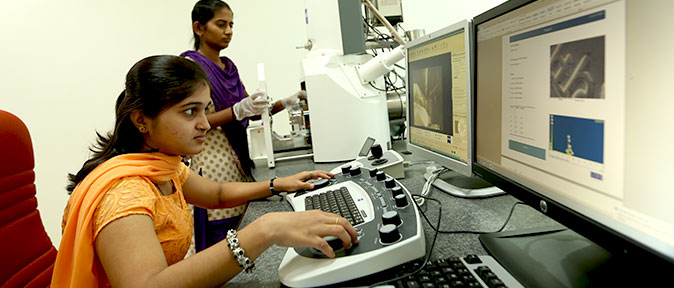 Laboratories
World-class laboratories give learning a practical dimension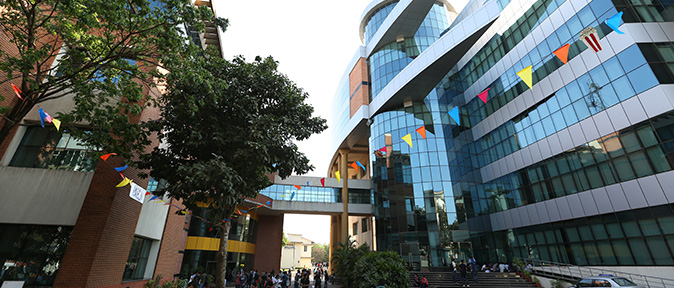 Innovation Centre
State-of-the-art Innovation Centre to facilitate multi-disciplinary research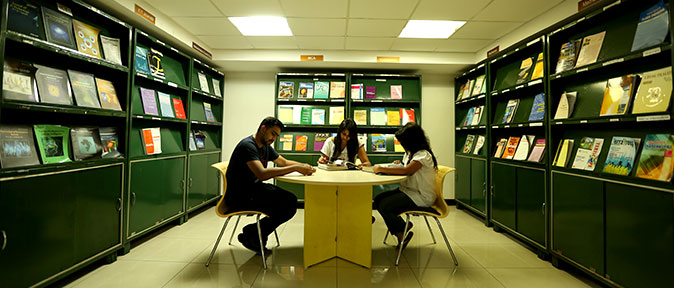 Libraries
Libraries have excellent resources for reference and study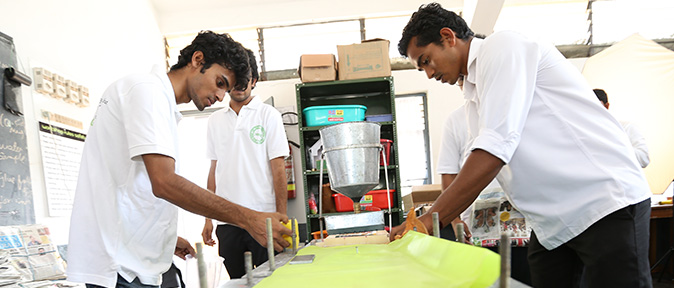 MUTBI
Paper tree - A green initiative by MIT students of MUTBI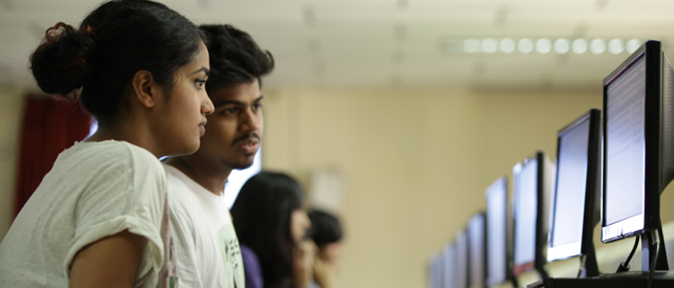 Computing Facility
Wi-fi campus with modern computing and digital facilities
Click the following link to view the half-yearly Department E-Newsletter: Bits and Bytes
Testimonials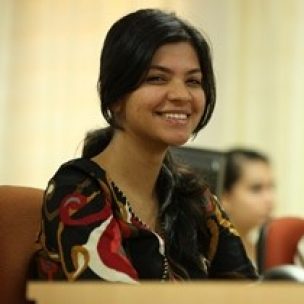 For me MAHE is a place with ample opportunities to grow professionally and personally.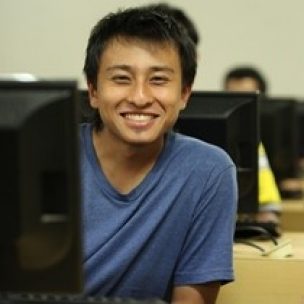 Learning is an awesome experience at Manipal. This is the best place to be for students.
Rudi Rajkumar
MIT Manipal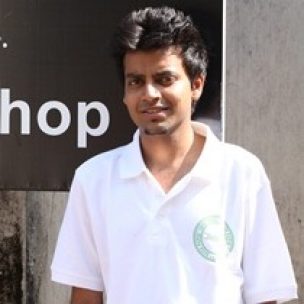 MAHE is giving us wings to fly and providing us with resources necessary to make it big in life.
Shashank Tulsyan
MIT Manipal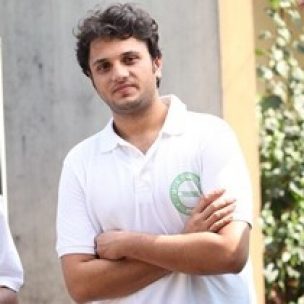 MAHE has taught me the value of organisation and to be systematic in all my work.
Siddharth Bhasin
MIT Manipal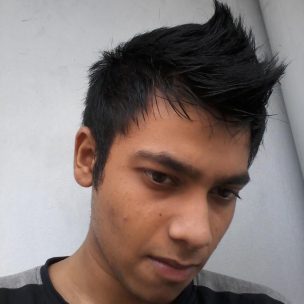 My experience at MIT has been great from the beginning.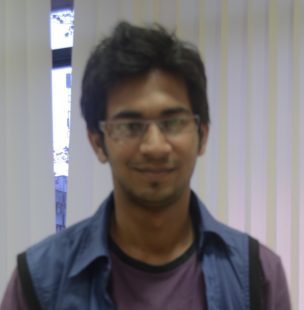 I'm glad I choose Manipal University.
Chaitanya Chauhan
Mechanical Engineering