The Department of Mechatronics at MIT Manipal offers a 4-year B. Tech course in Mechatronics since 2006 with an integrated curriculum to provide a broad-based education in the basic principles of electrical, electronics, computing, mechanical, robotics, and modern courses. The department also offers a 2-year M. Tech course in Industrial Automation and Robotics since 2015.
VISION OF THE DEPARTMENT
Excellence in Mechatronics Education through Innovation and Team Work
MISSION OF THE DEPARTMENT
Educate students professionally to face societal challenges by providing a healthy learning environment grounded well in the principles of Mechatronics engineering, promoting creativity, and nurturing teamwork.
Department Areas of Expertise
Mechatronics Systems: The department has expertise in wide range of mechatronics domain and possess some of the most exquisite labs with industrial grade equipment/ devices covering domains like Sensors, Electrical Drives, System design, embedded systems, Robotics, Industrial hydraulics and Pneumatics, Programmable Logic Controllers, Sensorics ,and Microcontrollers.
Machine Learning and AI: The department has expertise in Artificial Intelligence (AI), Image processing, Data Science, Machine Learning and many areas of AI. Other areas include Machine Learning in Robotic applications, Optimization Algorithms and Reinforcement learning.
Industry 4.0 led Manufacturing Systems: The department is developing expertise in current trends in manufacturing like 3D Printing, MEMS, Micromachining, Nanoscience and Digital Manufacturing, IIOT.
Robotics: The departments has expertise and infrastructural support in robotics and its application areas. The course and lab modules covers domains like design & simulations of autonomous, aerial, flexible robots, path planning through Robotic Operating Systems(ROS), mechanics and their applications in various areas.  
Industrial Automation: The department offers a PG course on Industrial Automation and Robotics that covers many essential areas such as PLCs, Hydraulics and Pneumatics and Automated Manufacturing Processing systems, AI, ML, Image processing and many more.
Database Management, Information Security, Industrial IoT & Cryptography: Department has expertise in the core areas of Databases, Computer Network, cyber security, cryptography, IIoT, and offers these as electives to UG higher semesters. 
Specialized Labs
Drives, Controls and Modelling Lab: Modelling, Simulation and Real Time Control of Electric Drives using Power Electronics
Modular Manufacturing Systems (MPS Lab): Modular Production Systems, Programming of various stations such as Distribution, Buffer, Processing, Handling and Separation stations using Festo PLC and Simatic Manager software
Sensorics Lab: Calibration of switching distances, hysteresis, reduction factor & response
Programmable Logic Controller Lab: Basic concepts of PLC's and their relevance, the PLC I/O structure and types, interfacing of hardware and software, PLC programming language with emphasis in ladder logic and Develop industry applications
Industrial Pneumatics Lab: Basic Pneumatics, Electro Pneumatics, Closed Loop Pneumatics
Industrial Hydraulics Lab: Basic Hydraulics, Electro Hydraulics, Proportional Hydraulics
Microcontroller Lab: Fundamentals of Assembly Programming, Engineering Applications using Embedded C for ARM Cortex M4F
e-Yantra - Embedded Systems and Robotics Lab: RTOS, Mobile Robots, Embedded System Design
Robotic Lab: Industrial Robots, Collaborative Robots, Robot Operating System, Vision for Robotics.
IIOT lab: Industrial Internet of Things, communication protocols and computer networks
Placement Details
The department is supported by the institute placement team. Steered by Associate Director (Industrial Liaison, Placement & Practice School) and department coordinators, the placement team presides over the entire process starting from pre-placement talk, online test, group discussions, and personal interviews.  Students have opportunities for Internships, Placements, Pre-placement offers (PPO) in Core job profiles and ITES job profiles. Some of the major recruiters for the department are TetraPak, Goldmann Sachs, ABB, TATA Motors, Robert Bosch, Hero Motors, Collins Aerospace, Impact Analytics, CISCO and KPMG.
Click here to see MOU's, Centre of Excellence, Research Works, External Collaborations and Hardawares
Click here link to know more about the Department of Mechatronics
The Department of Mechatronics, MIT offers the following programs:
B.Tech - Mechatronics: Mechatronics is a multi-disciplinary domain lying at the intersection of Mechanical, Electrical, Electronics, and Computer Science Engineering. objective of the department is to enable students with the potential to address the future challenges by laying a strong foundation of multidisciplinary knowledge in their intellect. The department is well-equipped with laboratories set up in collaboration with industries to enable the students integrate knowledge from various engineering disciplines and get used to various industrial cases through. The department emphasizes on the industry academic partnership which benefits students to work in professional sphere during graduation, provides graduates with the research background necessary for an academic career, provides insights to nurture the entrepreneurship ambitions, opportunities for industrial experience, and experiential learning.
M.Tech - Industrial Automation and Robotics Objective of the program is to Transform B.Tech graduates (Mechanical and Electrical streams) into Automation and Robotics Processional capable of addressing the automation challenges for effective and economic operation of manufacturing systems, development of automated systems involving robots, and develop automation strategies in compliant with industry 4.0. The curriculum is designed to train students in areas like factory automation, Digital Manufacturing, Robotics, Embedded Systems, image processing, artificial intelligence, sensorics, and machine learning with ample hands on training and enables them to learn by reasoning and research.

Click the following link to view the bi-annually Department E-Newsletter MECHATRON: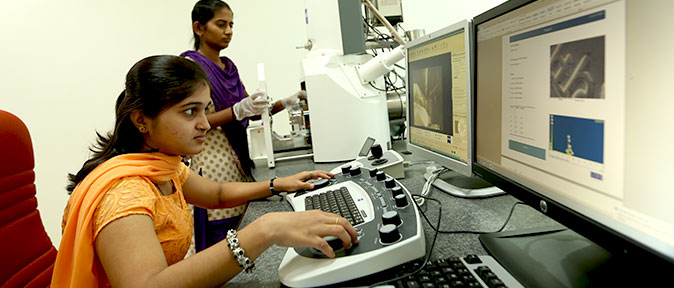 Laboratories
World-class laboratories give learning a practical dimension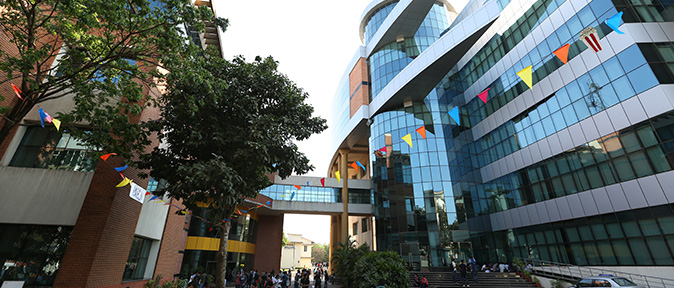 Innovation Centre
State-of-the-art Innovation Centre to facilitate multi-disciplinary research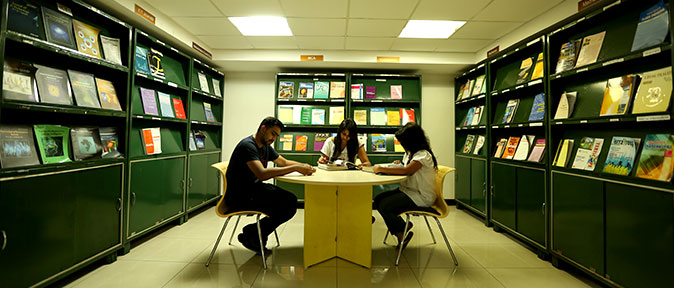 Libraries
Libraries have excellent resources for reference and study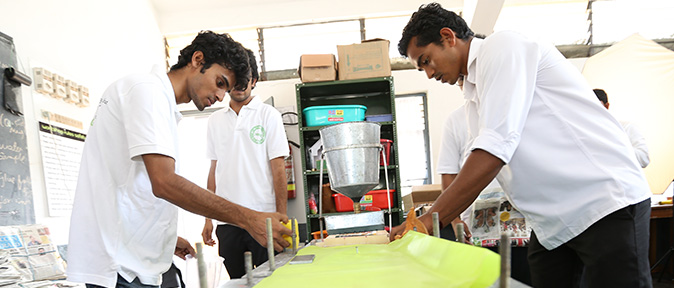 MUTBI
Paper tree - A green initiative by MIT students of MUTBI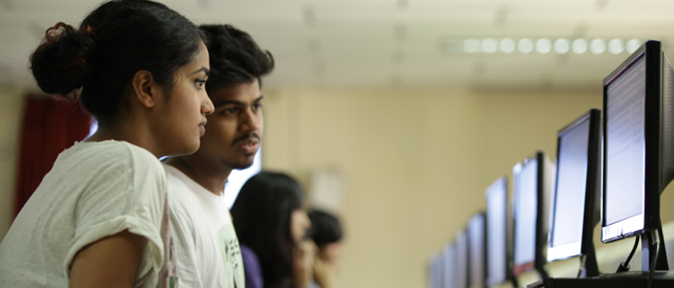 Computing Facility
Wi-fi campus with modern computing and digital facilities
Research & Publications
The areas of research are • Industrial Automation • Industrial Robotics • Design of Mechatronics Systems • Computer Integrated Manufacturing • Structural Integrity Evaluation
Testimonials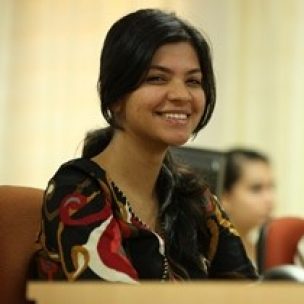 For me MAHE is a place with ample opportunities to grow professionally and personally.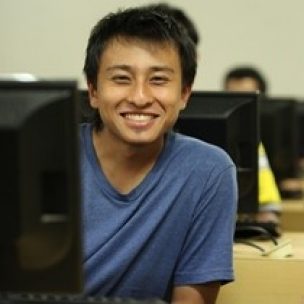 Learning is an awesome experience at Manipal. This is the best place to be for students.
Rudi Rajkumar
MIT Manipal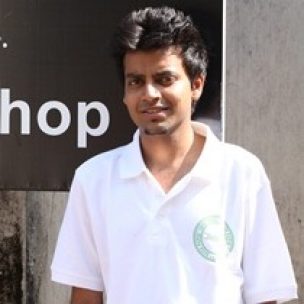 MAHE is giving us wings to fly and providing us with resources necessary to make it big in life.
Shashank Tulsyan
MIT Manipal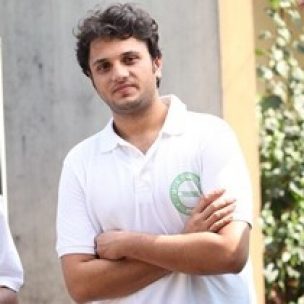 MAHE has taught me the value of organisation and to be systematic in all my work.
Siddharth Bhasin
MIT Manipal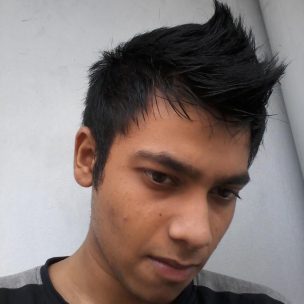 My experience at MIT has been great from the beginning.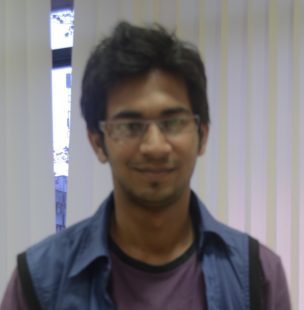 I'm glad I choose Manipal University.
Chaitanya Chauhan
Mechanical Engineering