A Workshop on awareness of ragging and Anti-Ragging Measures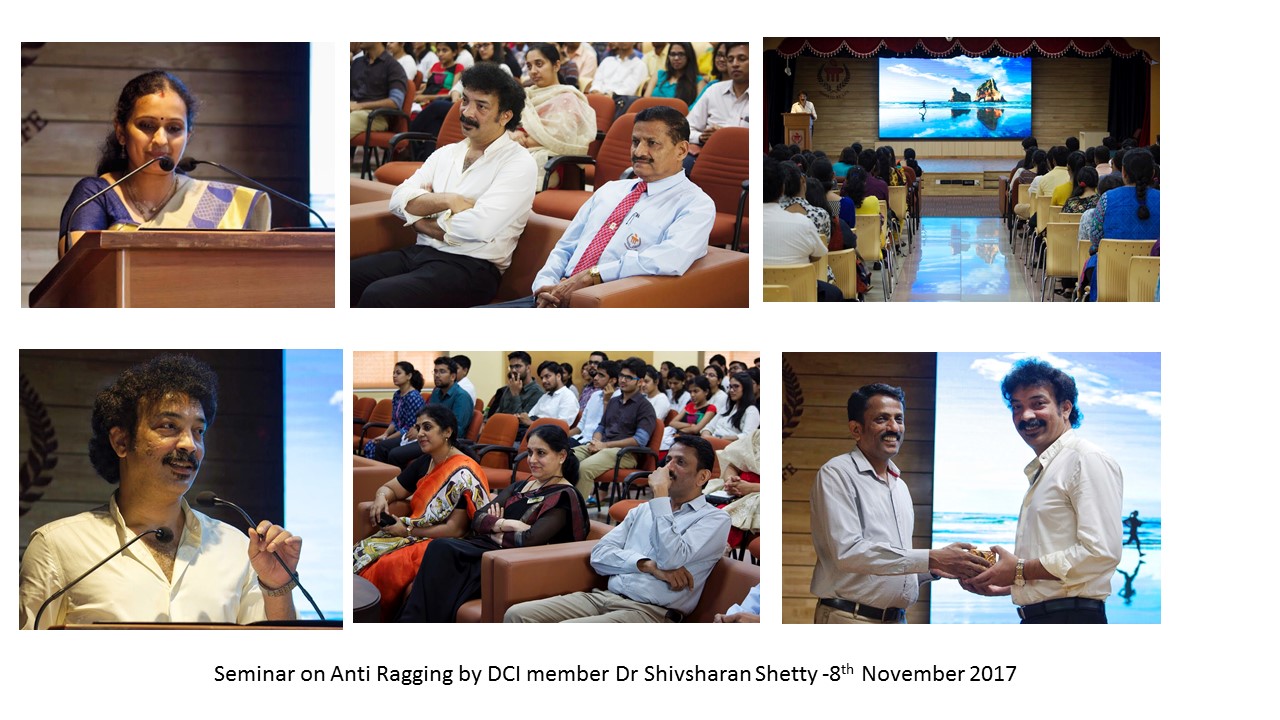 On the 8th of November, Manipal College Of Dental Sciences organised a workshop on 'Awareness of Ragging and Anti-Ragging Measures' from 3pm to 4pm for the students of I and II BDS as per DCI mandate. Dr.Shivsharan Shetty, DCI Council Member, was the chief speaker for the talk. It was attended by The Dean, The Associate Deans, Chief Security Officer, Heads of various departments and the anti-ragging squad and anti-ragging committee along with the students from I and II BDS.
Dr. Shetty addressed the audience impressing upon them adverse effects of ragging. He explained to the students, what exactly constitutes ragging, why is it a criminal offence and who is liable to be prosecuted for it. Not only the offending parties, but also the silent witness would be held equally responsible. He explained to the first years, that while these rules are to protect the juniors, they should not be misused by them as it could destroy someone's career.
The take home message was the ragging is strictly frowned upon in this institution and will be dealt with severe consequences, if anyone is found guilty of indulging in it.