CREST-"Collaborative Research Engagement for Students with Talents"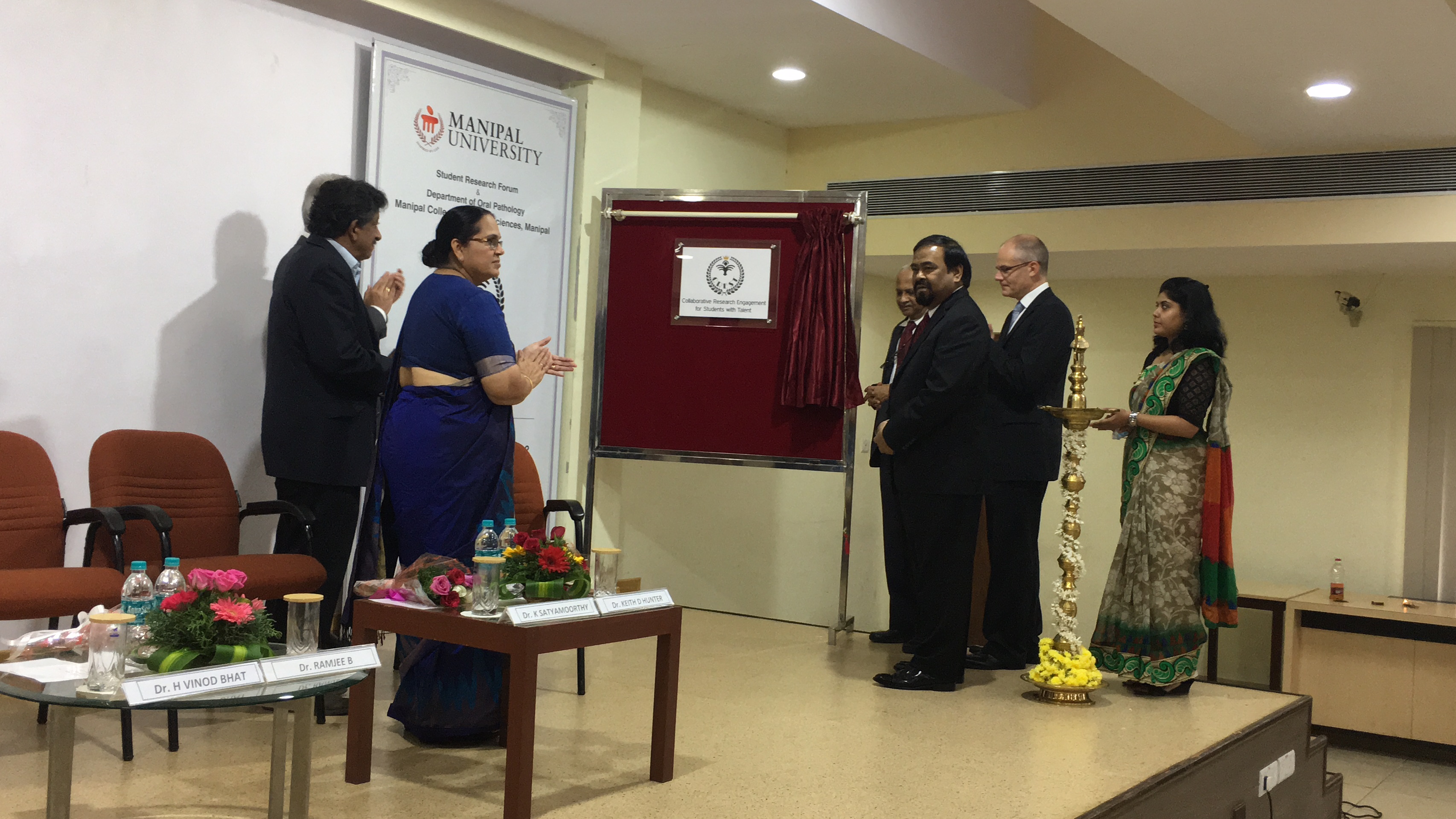 CREST- "Collaborative Research Engagement for Students with Talents"
The Department of Oral Pathology and Microbiology and the student research form of Manipal College of Dental Sciences, Manipal on September 6'2016, organized "CREST" "Collaborative Research engagement for students with Talents".  This is an initiative to empower students and nurture their research talents.
The Vice- Chancellor of Manipal Academy of Higher Education Dr H Vinod Bhat in his inaugural address congratulated the institution for hosting this event and encouraged the students to carry out quality research. Dr Ramjee, Director International collaborations was the Guest of honour for the program.  During the inaugural function the official logo of CREST was unveiled.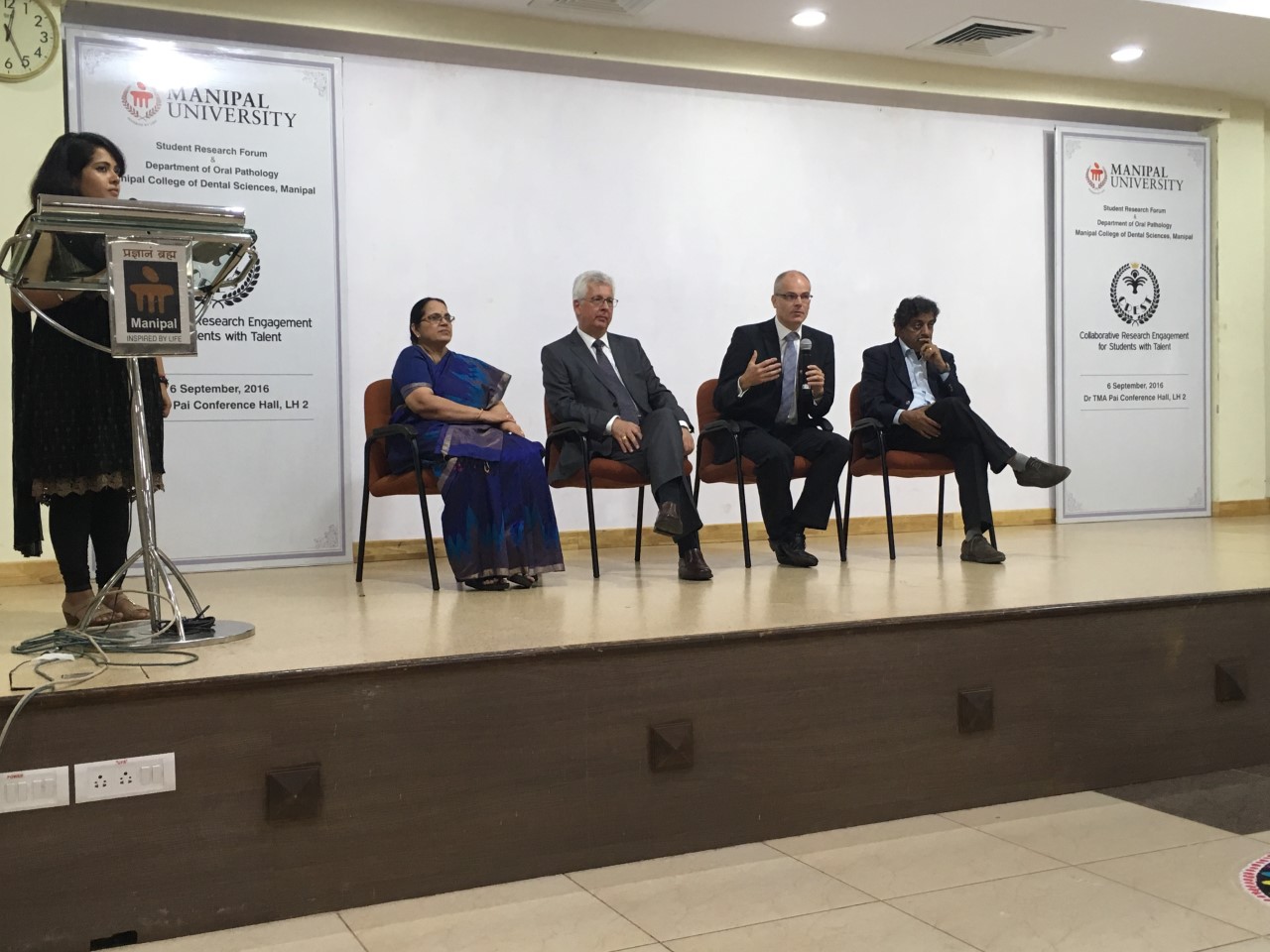 The resource persons for the scientific program were Professor Paul M Speight, and Dr Keith David Hunter, from the Department of oral and maxillofacial pathology, School of clinical dentistry, University of Sheffield and Dr K Sathyamurthy, Director, Manipal School of life sciences.
The scientific sessions were "Steel city research" (Dr Keith Hunter)," DNA methylation in oral cancer (Dr K Satyamurthy) and "WHO classification of Odontogenic tumors- what is new''(Dr Paul Speight). During the program, the students of the student research forum performed a street-play. At the end of the program the students interacted with the resource persons and Dr Nirmala N Rao, Dean, MCODS, Manipal who cleared their queries related to cancer biology, research and grants and externship programs.
About 300 undergraduate students from the institution, post-graduate students and faculty from neighboring dental schools participated in this scientific program.  Dr Raghu Radhakrishnan, Dr Monica Charlotte Solomon and Dr Aparna I N coordinated the program.