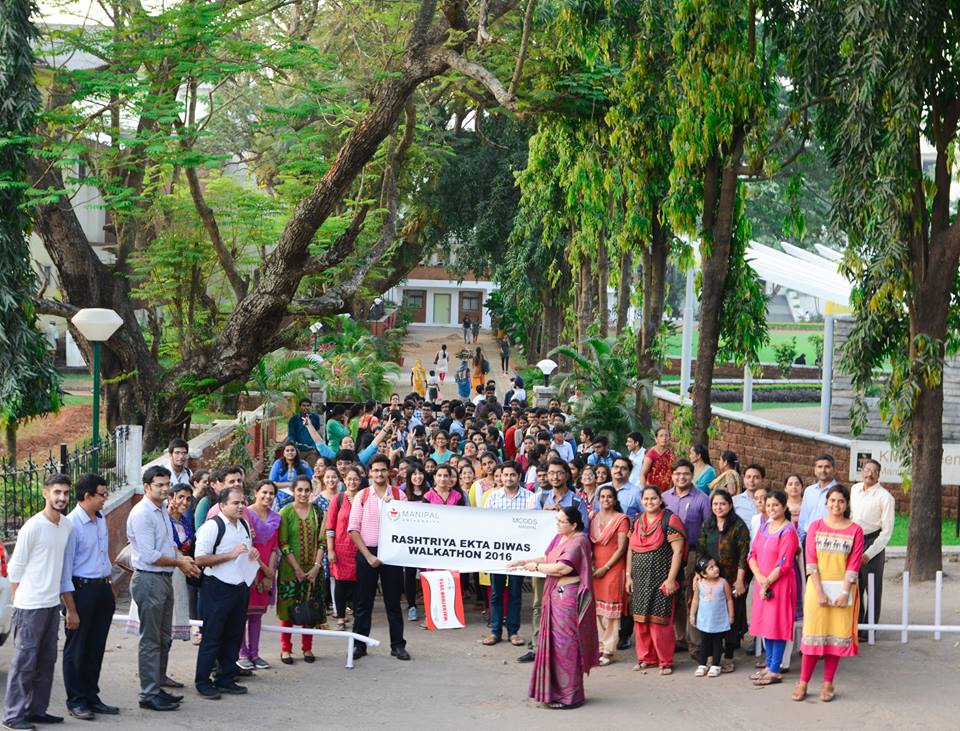 Rashtriya Ekta Diwas-2016
On the 3rd of November, 2016, students of MCODS gave vision to the popular slogan "Unity in Diversity". On the occasion of "Rashtriya Ekta Diwas", which was started in 2014, in honour of Sardar Vallabhai Patel, the College of Dental Sciences organised a Walkathon. The programme started at 5pm, at KMC Greens, and was inaugurated by the Dean, Dr. Nirmala Rao. The initiative of the programme was to bring together the college to present an example of unity.

The students and staff walked from KMC Greens to the Edu Building, weaved their way to MCOPS, Sharda Hostel and finally made it back to KMC Greens, filling the air with the purposeful slogan "One for all. All for one".

The programme was made successful by the student council members, who worked together to organise this project and provide for the participants of the walkathon. We cannot forget the students themselves, who came out in large numbers to help spread the message of unity and oneness, after a tiring day at work.

India, the world's biggest democracy, is a shining example of unity despite being composed of countless cultures and religions. The walkathon today was a small contribution to this nation and a salute to its' greatness.