Meet the Experts- Rotary Endodontics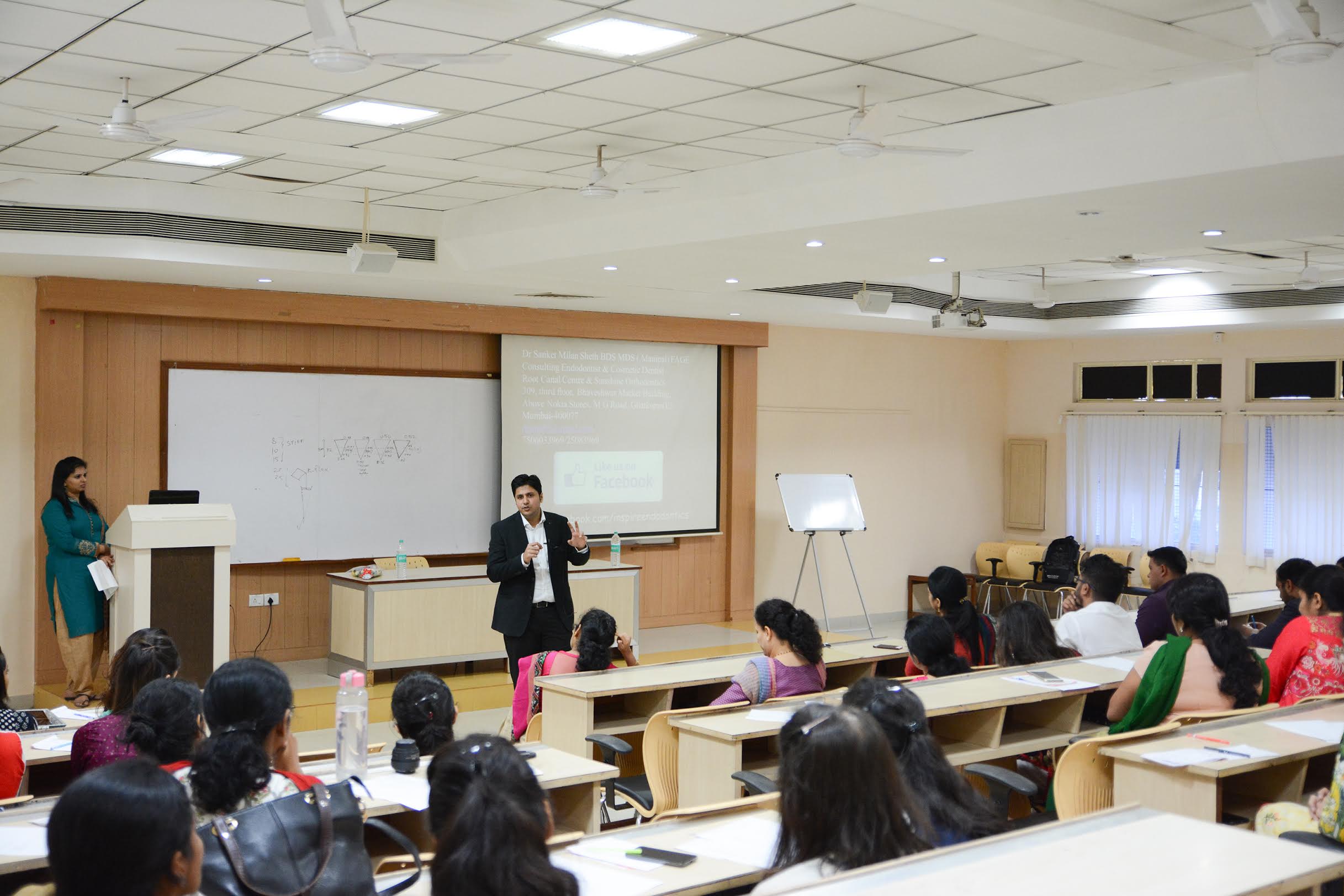 "Meet the Experts..."- Efficient Economical Endodontics
In continuation of Meet the experts seminar series, Department of Conservative Dentistry and Endodontics conducted a workshop on Rotary Endodontics by Dr Sanketh Sheth Milan on 20th December 2016.
Dr Sheth,  pursued his MDS in Conservative  Dentistry and Endodontics  at MCODS, Manipal and now is a Proprietor at Root canal Centre & Sunshine Orthodontics and also works as a Consultant Endodontist at Mumbai. He is presently the Director at Inspire Dental LLLP and also holds a position as Key Opinion Leader with Sybron Endo company. He has patented FireWire technology in India under the brand FlexiCON FireWire.
The first session of the lecture was on Diagnosis and Access cavity preparation where he stressed upon the importance of understanding the case history and good diagnostic aids. The second session was on Shaping & Cleaning and Obturation where the science and technology behind rotary instruments were explored.  The very informative Hands-on session on FlexiCON rotary files on extracted teeth was very well appreciated by the post graduate students.