SRF, MCODS initiates 39 research projects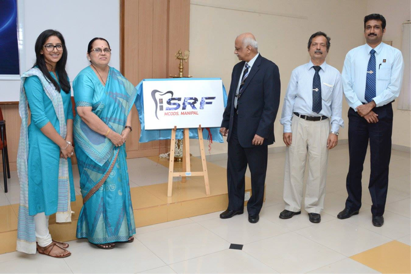 SRF, MCODS initiates 39 research projects
Started recently, the Student Research Forum (SRF) at MCODS, Manipal, functioning under the guidance of the Associate Dean (Research and Collaborations) is dedicated to developing research interest among undergraduate and postgraduate students, facilitate research activities, begin establishing collaborations at national and international institutes and organizations and enable student exchange programmes. 
Ever since the inauguration on October 20, 2015, the Forum has been striving to make a mark in student research. SRF MCODS under Manipal Academy of Higher Education Student Research Forum, has played a pivotal role in the organization and execution of ICHTR (International Conference of Healthcare and Technical Research). 
At present, SRF has initiated 39 research projects with the active involvement of MCODS faculty and over 130 undergraduate students.
SRF Objectives:
To foster research interest in undergraduate and postgraduate students and to inspire them to take up research as a career
To create a network of students among constituent institutions of Manipal Academy of Higher Education to promote and facilitate interdisciplinary research
 To encourage students to take up electives or observership programmes in reputed foreign universities
Conduct regular workshops pertaining to research methodology, publications, grant writing and patent-filing
Assist young innovators to succeed with their innovation and take part in competitions