Giving dentistry new meaning through lens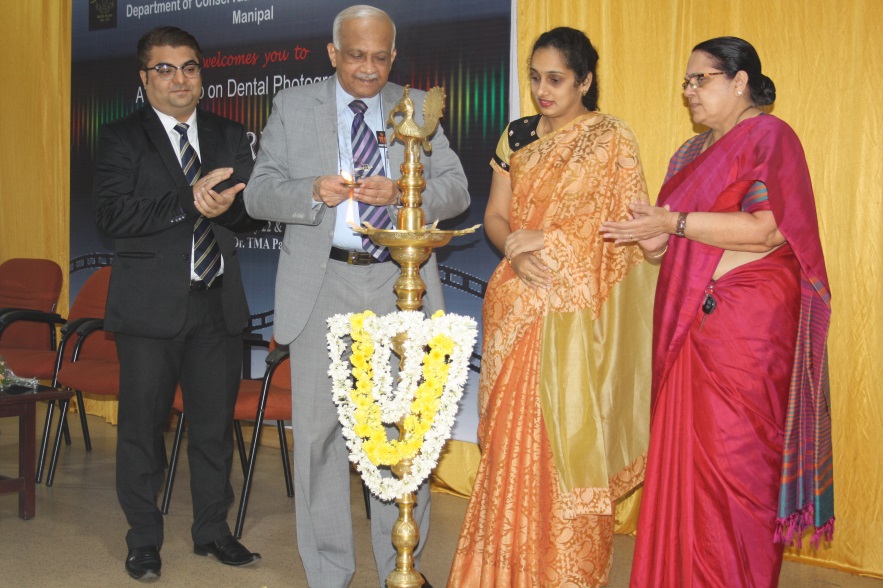 Giving dentistry new meaning through lens
Department of Conservative Dentistry and Endodontics organized a two-day workshop on Dental Photography under the Continuing Professional Development Programme "Spectrum" on January 22 and 23, 2016.  Dr Mayur Davda, President and CEO of Dental Photography School (Pioneers of Dental Photography Training and Research India) and Director of The Dental Education was the resource person for the workshop "Spectrum 16 – Capturing Beautiful Smiles". Dr.Vidya Saraswathi M (Head of Department of Conservative Dentistry and Endodontics) supervised the conduct of the event.
Dr. Davda, a pioneer in dental photography has bridged the gap between photography and dentistry by being one of the photo mentors of the world's first functional smile design concept -- Dental GPS. His work in dental photography and imaging has influenced a new dimension in dentistry. The workshop on the first day included lecture sessions and on the second there were hands-on demonstration.
Dr. Vinod H Bhat, Vice Chancellor of Manipal Academy of Higher Education inaugurated the workshop. The lectures were all about photography and the equipment and its applications vis-à-vis clinical scenarios. For instance, how a change in ISO – (International Standards Organisation) number can fluctuate the sensor of a camera. There was a live demonstration of extra oral and intraoral photography of a patient on the dental chair. The second day continued with hands-on of photography over simulated dental phantom head. The demonstration and hands-on experience provided better understanding of the theory sessions.
The event was well-received by the participants who were undergraduates and senior professors from neighboring dental colleges and private practitioners.