Certificate course in integrated dental photography- The first of its kind in the country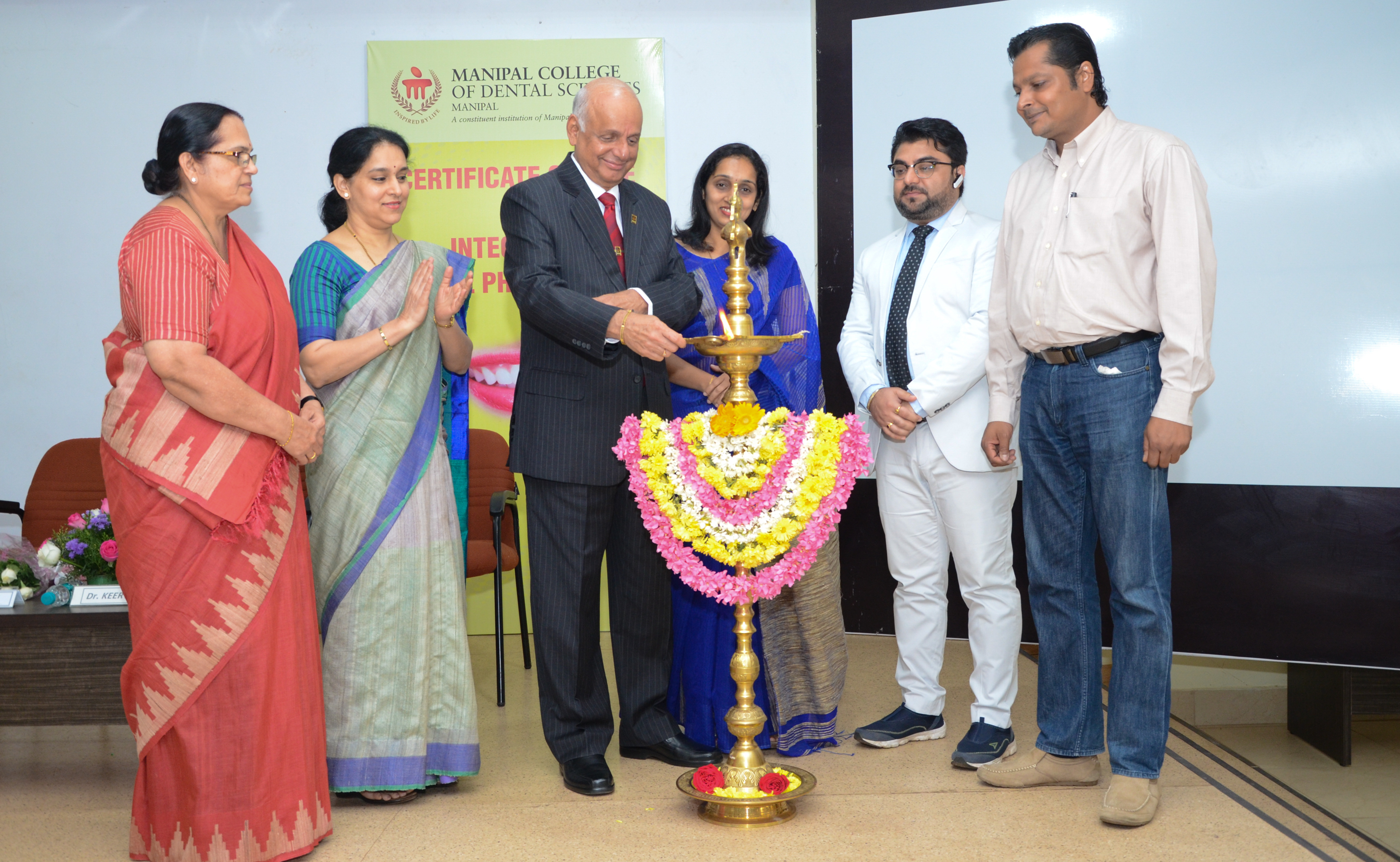 A novel "Certificate course in integrated dental photography" that will be conducted by Manipal College of Dental Sciences, Manipal was inaugurated on February 11 2017. Dr Nirmala N Rao, Dean, Manipal College of Dental Sciences, Manipal welcomed the invitees and the participants of the course. She announced that this is the first time that such a course is conducted by any institution in the country.
The chief guest for this inaugural program was Dr H S Ballal, Pro chancellor of Manipal Academy of Higher Education. In his address to the gathering, He congratulated the institution and the course coordinator for initiating this program which is yet another feather in the cap for MCODS, Manipal. He stated that this was one means of providing job opportunities for dental professionals. He also mentioned that dental photography will improve the methods of teaching and will help in patient education and documentation.
The Guest honor for the event was Mr K Madhavan Pillai, Chief editor, Better Photography. In his address he mentioned that Photographs were one of the most significant discoveries of the centuries and it photographs led to progress of science. Even a tooth has a beautiful landscape and can be liked to Beethoven's fifth symphony..
Dr Mayur Dvada, President and CEO, Dental photography, Mumbai and course mentor provided an overview of this certificate course. This course will provide a complete understanding of intraoral, extra oral and table clinics photography. The course will also deal with composition of images that will help in publications and scientific presentation.
Dr Vidya Saraswathi , Professor and Head of the Department of Conservative Dentistry and Endodontics is the coordinator of this course. Dr Tina P and Dr Pradeep are faculty members for this course. This course will be conducted in 2 modules of 3 days in each module.. Fourteen students from both from India and abroad (Dubai) have registered for the first session of this certificate course.