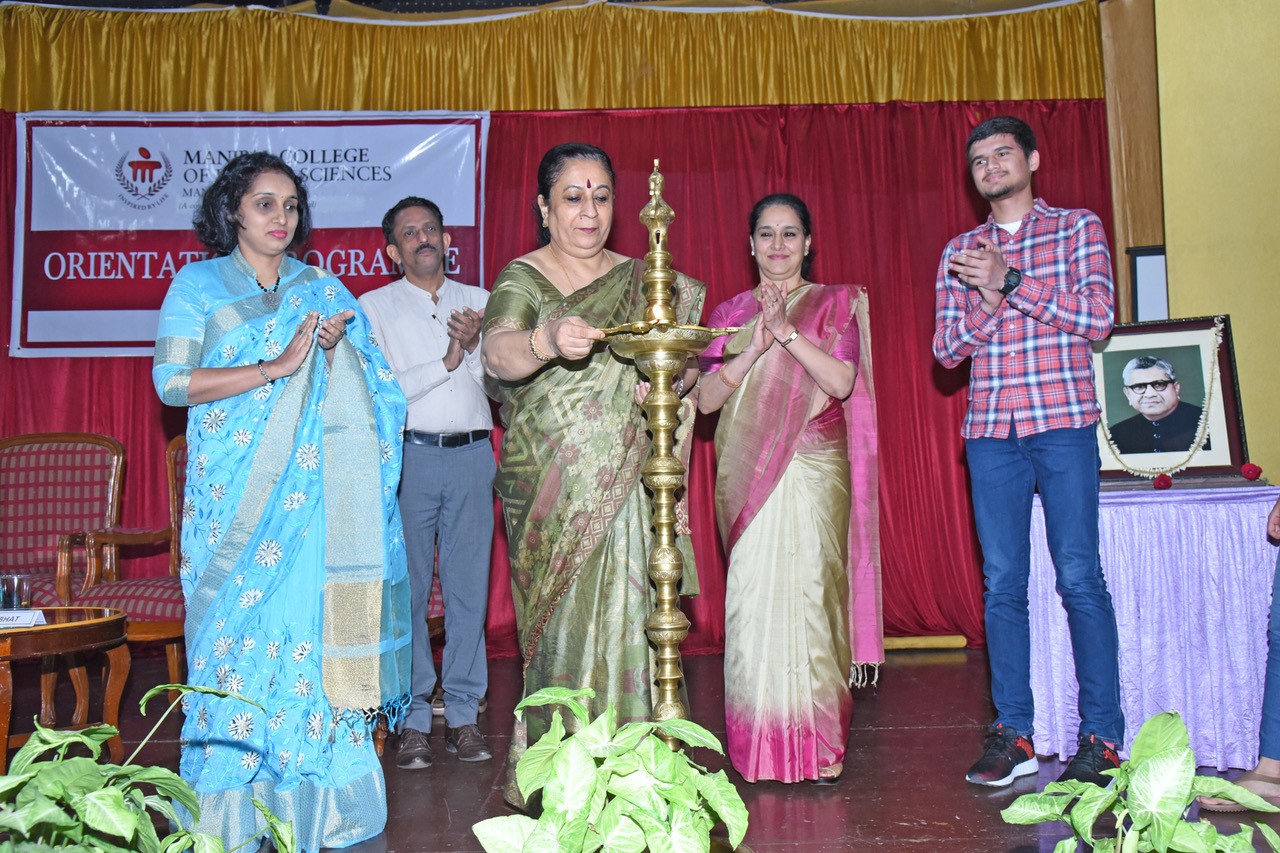 Orientation Day Program – 1st August, 2019
A new batch of dental students were welcomed on the Orientation program DentOrient 2019, held on 1st August 2019 at Chaitya Hall, Hotel Fortune Inn valley view, Manipal. Chief guest Dr Poornima Baliga, Pro Vice Chancellor,  Manipal Academy of Higher Education encouraged and inspired the young aspiring dentists.
The new batch of students and their parents were oriented about the various aspects of learning and extracurricular activities available at Manipal College of Dental Sciences, Manipal. The students took an oath to be a true dental professional.
Dr Shivsharan Shetty,member representative of Karnataka to the Dental Council of India talked about ragging and the penalties associated with it. He asked students to report any such incidences to the anti-ragging committee of the college.Students were also told about the strict no-ragging policy of MAHE.
The campus tour conducted for the students and parents facilitated better understanding of the campus life of students at MAHE.