Orthognathic like Orthodontics- a two-day Micro-implant symposium.
The Department of Orthodontics and Dentofacial Orthopaedics, Manipal College of Dental Sciences, Mangalore in association with the Center for Advanced Dental Education successfully conducted a two day lecture and hands on course; Orthognathic like Orthodontics on 14th and 15th October, 2016.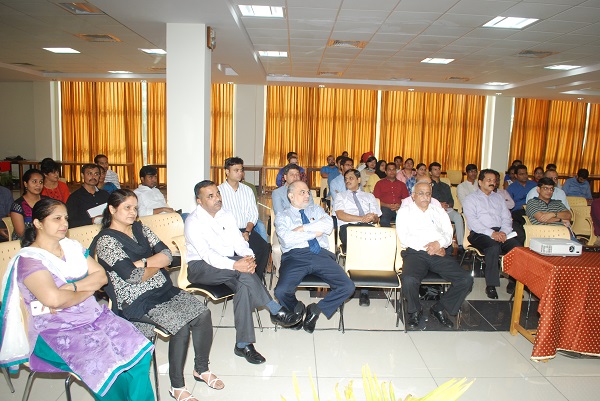 The program was inaugurated by the Dean, Dr. Dilip G Naik. The welcome address was delivered by the Head of the Department, Dr. Siddarth Shetty. The speakers for the course were Dr. Vijay Baswa, Consultant Orthodontist, Kuwait; Dr. Rajaganesh Gautam, Professor, Rangoonwala Dental College and Dr. Abhisek Ghosh, Director, Great Lakes Orthodontics, Kolkata.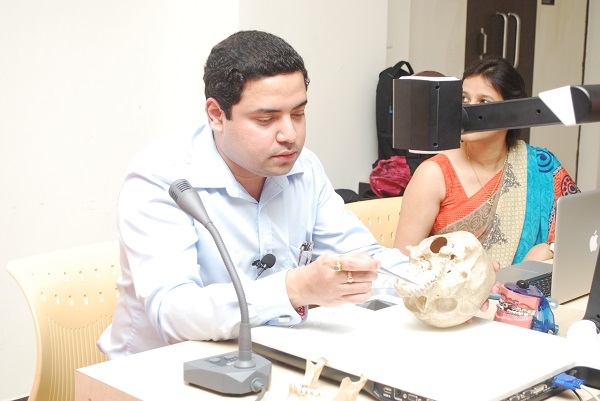 The first day included lectures and discussions based on treated cases. Dr. Vijay Baswa spoke about the use of TAD's to achieve orthognathic treatment like results. Dr. Rajaganesh Gautam spoke on the biomechanics of TAD's and Dr. Abhisek Ghosh spoke about treatment mechanics using TAD's
The second day of the program comprised of the hands on program where delegates were given the opportunity to place TAD's on typodonts. Clinical oriented discussions also took place followed by a Q&A session with the speakers.
More than 100 delegates from far and wide attended the event which was held at the Marena hall. The program was well appreciated by the delegates.