92 Batch MCODS, Mangalore, Reunion on April 10th, 11th and 12th, 2015 Venue – Ocean Bliss Resort, Vagator, Goa
23 years since we all first met at MCODS Mangalore, we cherished our friendship all these years. Since long, we looked forward to a reunion with our batch mates and relive those golden college days once again. The much anticipated reunion finally came true on April 10th where 22 of us from India, Middle East and USA came together at the Ocean Bliss Resort in Goa.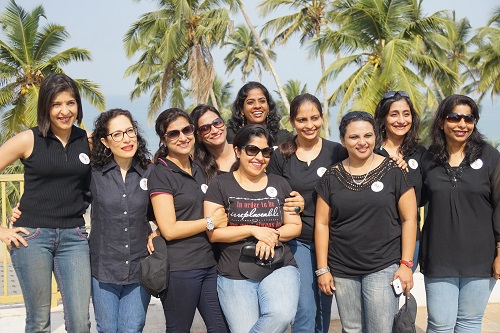 From April 10th morning as our classmates started coming in, there was nonstop chatting – catching up on old times, dancing away the DJ night to classic hits of the 90's, lots of fun and laughter – a nostalgic journey back in time amidst wonderful people at a beautiful beachside resort at Goa. What more could one ask for!! We had awesome time at nearby Waters Beach Lounge & Grill restaurant, Thalassa and Alcove, some of the well known happening places nearby. Kodak moments captured in group photo sessions will forever remind us of the good time well spent. Specially made memento mugs and caps, brought in all the way from Delhi added to the thought and effort behind organizing an event like this.
3 days later, on April 12th, true to the word that time just flies, it was time to bid farewell. As they rightly say, life is not measured by the number of years but by the moments you cherish. Truly said, this reunion was one moment we would all cherish for the rest of our lives.
This mini reunion was in fact a prelude to the upcoming 25th year Silver Jubilee celebrations planned for 2017 at Mangalore, which is forever close to our hearts. This will serve as a platform where we eagerly wait to meet our faculty, whom we look up to with utmost respect.
We look forward to meeting our friends and staff at MCODS somewhere in the middle of 2017.