The link between oral and systemic health is firmly established and more so in the case of diabetes. Hence, an additional confirmation from the medical care providers about the importance of prioritizing oral health as a part of the complete management of diabetes is necessary. To create this awareness among medical fraternity the Department of Periodontology, MCODS Mangalore as a part of the Center for Oral Systemic Health, celebrated the World Diabetic Day in collaboration with Kasturba Medical College Mangalore.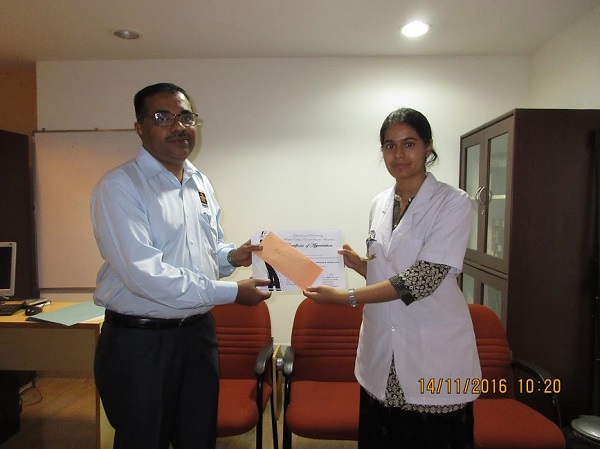 An e poster competition for the undergraduate students and interns of Kasturba Medical College, Mangalore was conducted. 10 best e posters were selected for the finals and were presented on the occasion of the World Diabetes Day on the 14th November 2016.The judges for the competition were Dr. B Unnikrishnan, Associate Dean KMC Mangalore and Dr. Junaid Ahmed, Professor and Head Department of Oral Medicine and Radiology MCODS Mangalore. The 10 posters were displayed for public education and to create an awareness among the public. 3 best posters were awarded prizes.  
On the 17th of November, a free health checkup for diabetic patients was conducted at KMC Hospital Attavar. Free dental checkup was provided for more than 100 patients and they were referred to the dental clinics at MCODS for treatment.