Practo-Dent - A workshop on Private Practice Management
The Institutional Academic Reputation Cell (IARC), Organized a one day CPD program titled " Practo-Dent – A workshop on Private Practice Management at Marena , Sports Complex, Attavar, Mangalore. There were a total of 69 registered delegates.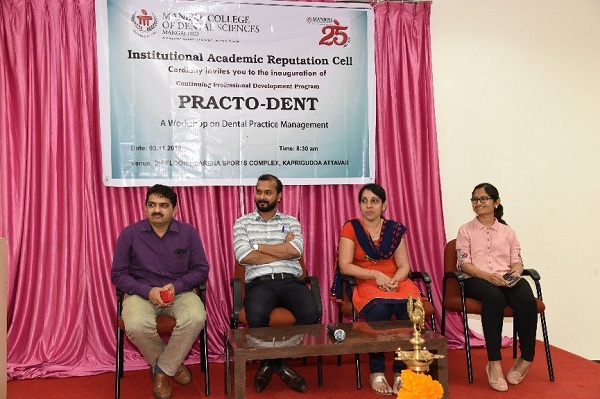 The details of the sessions were as follows:
·         Dr Arvind Shenoy, Professor, Department of Conservative Dentistry and Endodontics, Bapuji Dental College, Davengere, spoke on Patient Communication in a private dental practice.
·         Mr Maheshchandra Nayak, Assistant Professor, SDM College of Law, highlighted the various legal requirements and implications in a private dental practice in the session "Be a responsible Dentist: Legal Aspects in Private Dental Practice"
·         The last session of the forenoon was on Finance and marketing for a private dental clinic which was a hands on workshop conducted by Mr Vinod Madhavan Associate Professor & Dean In-charge (Administration) and Chairman IT. TAPMI , Manipal  and Dr Durga Prasad, Associate Professor & Co-Chair Corp. Engagement & Chairman Quality Cell, TAPMI, Manipal.
·         The first post lunch session titled " The magic word in private practice" was an interactive session on the concept of referrals. This session was conducted by Dr Ashwin Rao, Associate Professor , Dept of Pedodontics and Dr Vinod Jathanna, Associate Professor Department of Conservative dentistry and Endodontics , MCODS, Mangalore.
·         This was followed by a hands on workshop on Digital Marketing in Dentistry by MCODS, Manipal Alumni, Dr Kumar Anshul , Marketing Manager, Danaher Corporation
·         This program concluded with a round of panel discussion, which provided a platform for the participants to interact with the private practitioners who were Dr Jagdhish Chandra MDS , Consultant Oral Surgeon, Dr Umesh Pai, MDS, Associate Professor, MCODS, Mangalore and private practitioner,  Dr Deepika S BDS, General Dental Practitioner  and Dr Shweta Tiwari, MDS, Exclusive pediatric dental Practitioners were among the panelist. This session was moderated by Dr Ashwin Rao.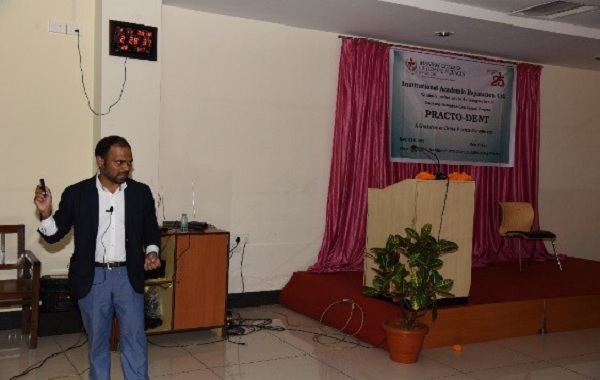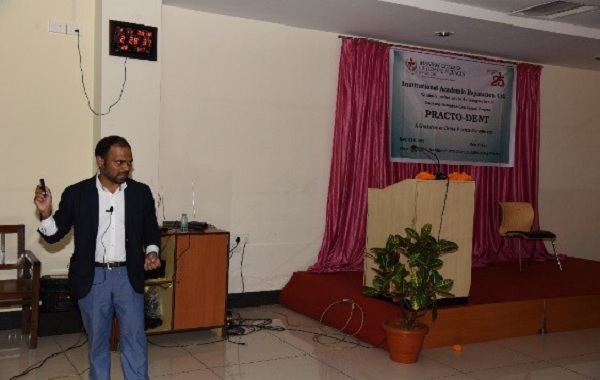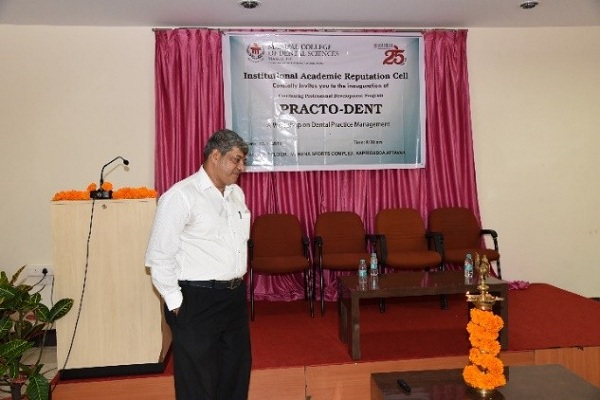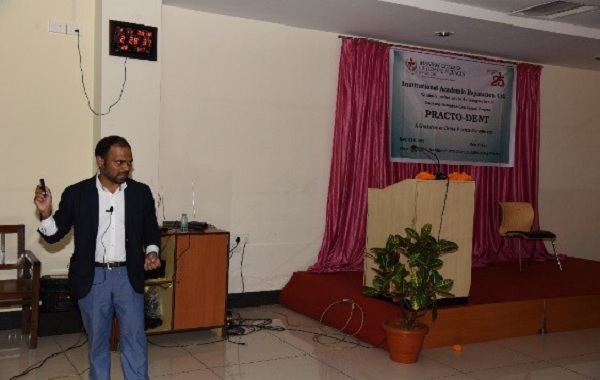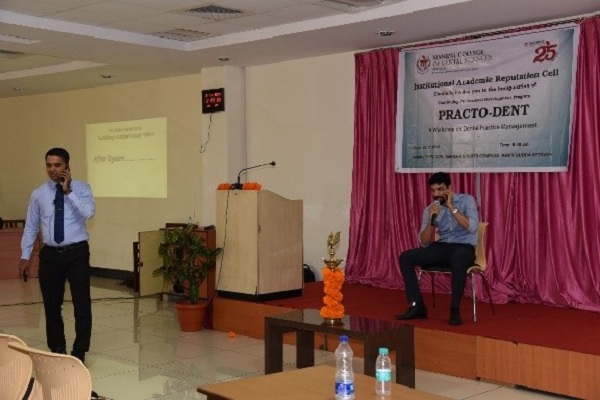 The feedback for the workshop was well appreciated by all the participants and there were encouraging remarks to organize similar programs in the future.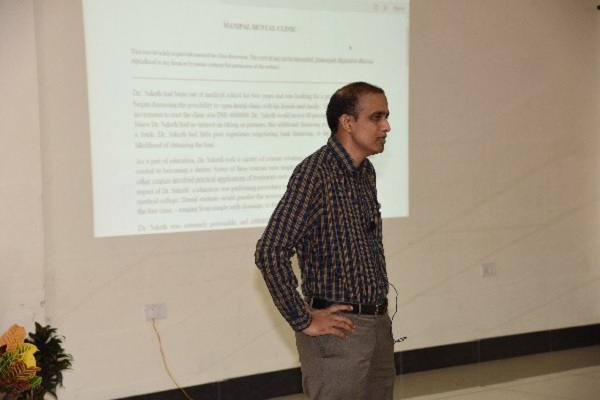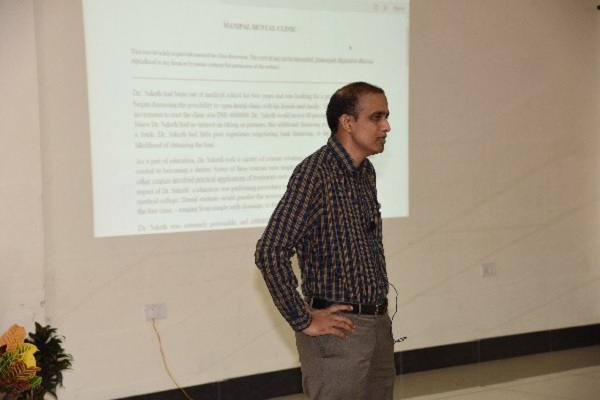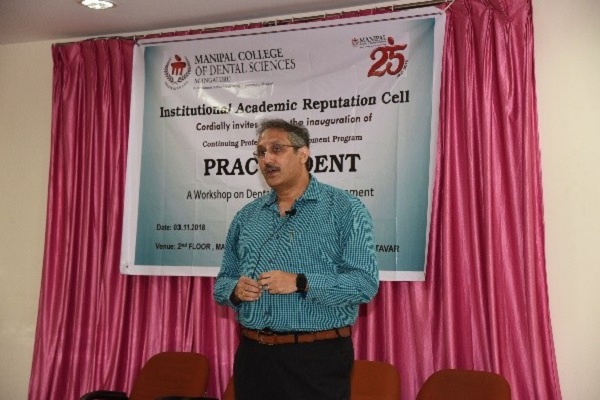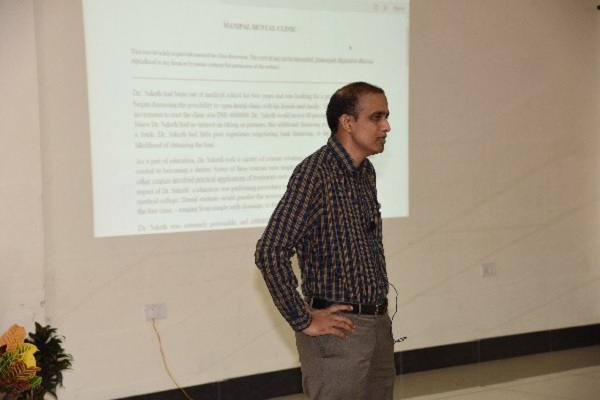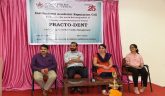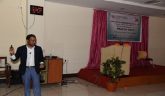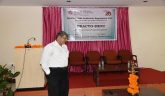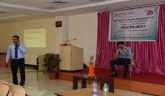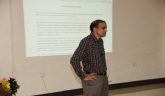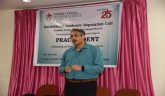 The Chief guest for the event was Dr M Venkatraya Prabhu, Dean KMC, Mangalore. The event was also graced by Dr Dilip Naik , Dean MCODS, Mangalore, Dr Ashita Uppor, Associated Dean and Chairperson IARC and Dr Premalatha Shetty, Associate Dean, MCODS, Mangalore. On this occasion the logo of the MCODS, Mangalore Wellness Club was also released and the student members of the committee were inducted. Ms Shweta Bambhu, President Wellness club also made a brief presentation on the future activities of the club.