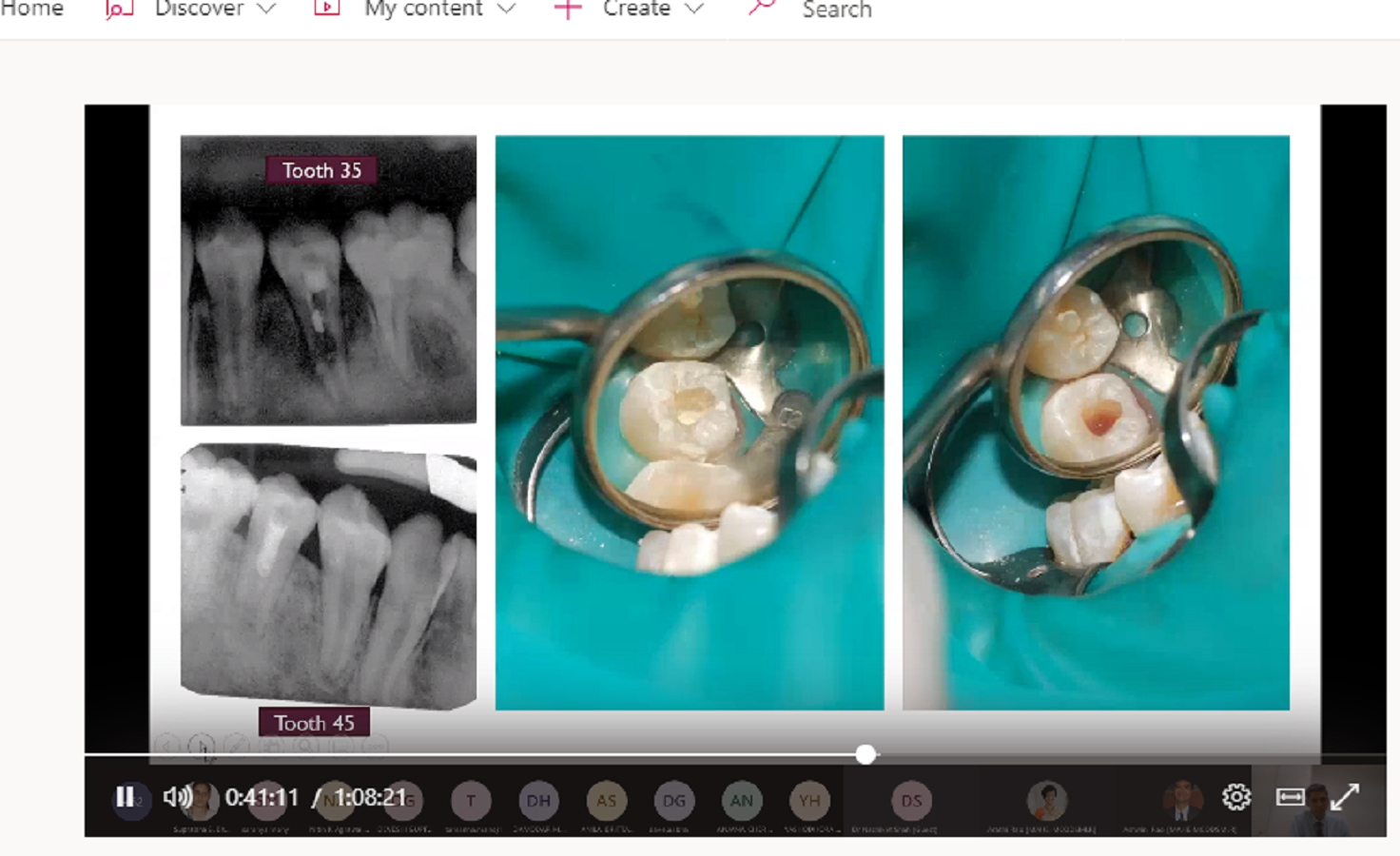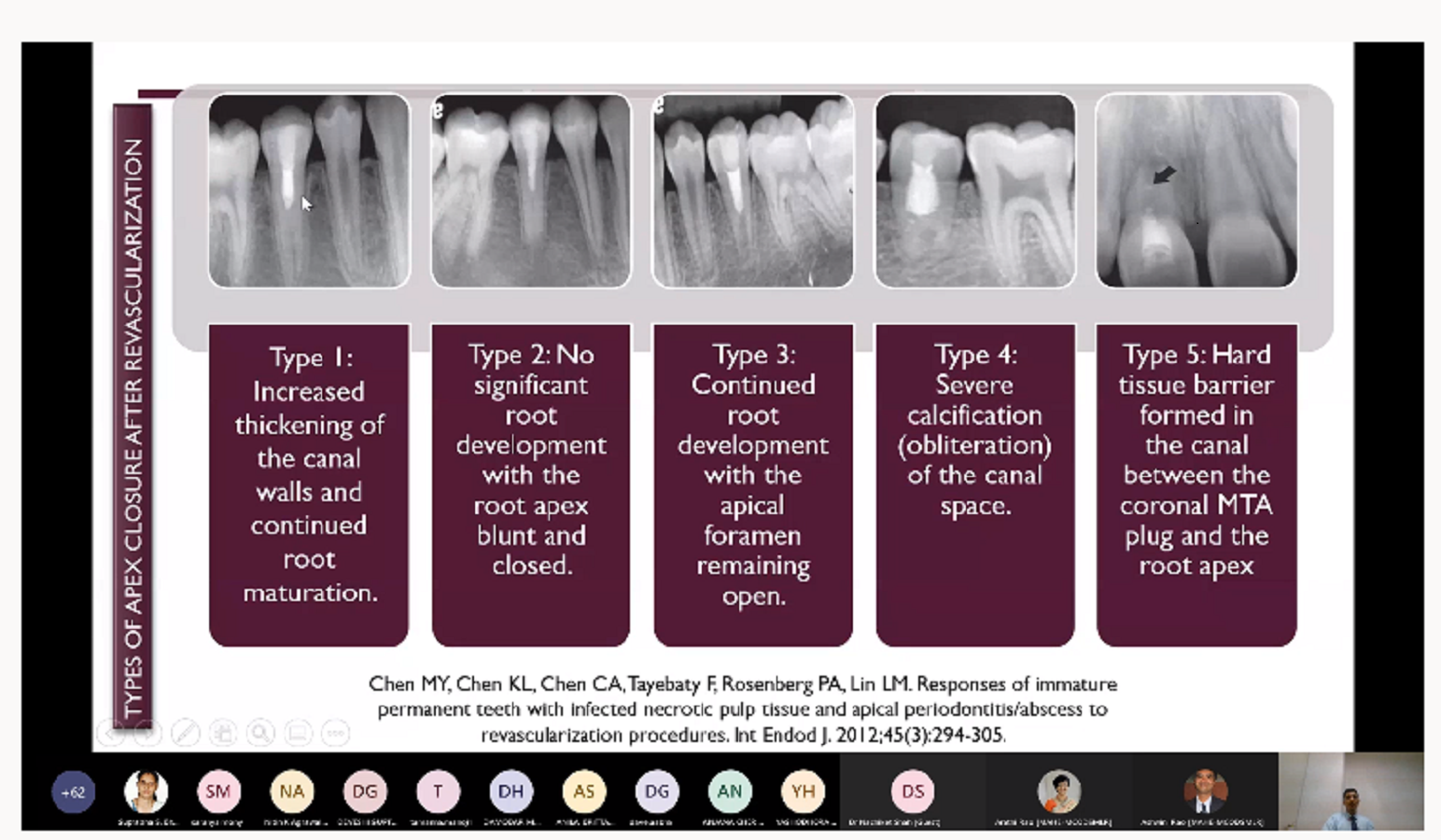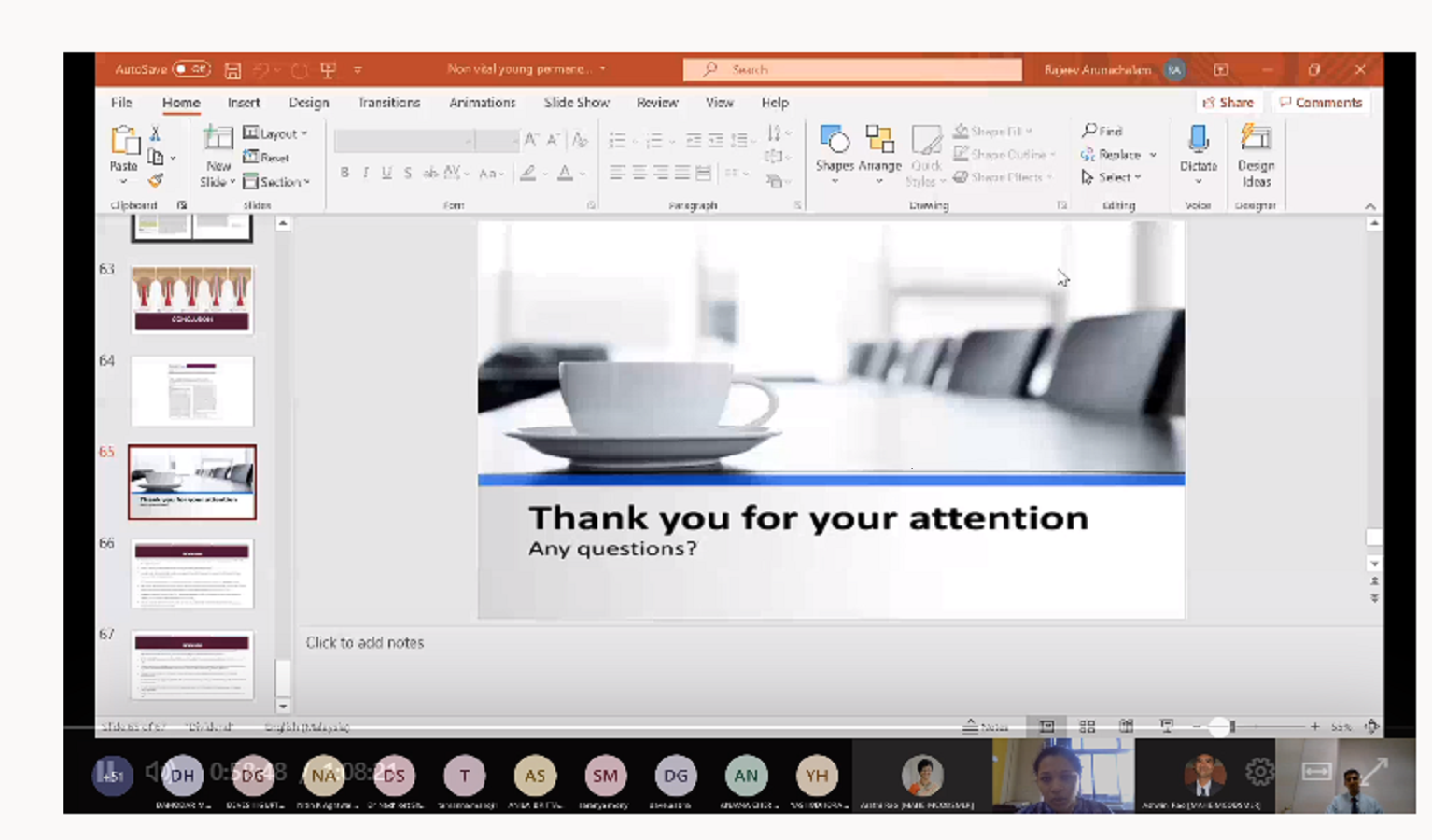 Webinar 'Pedoapp 2020' titled "Management of Non-Vital Young Permanent Teeth: A Clinical Review" by the Department of  Pediatric & Preventive Dentistry, Manipal College of Dental Sciences, Mangalore on 7th  October 2020  on Microsoft Teams.
Dr. Sivadas G. is a Postgraduate Alumnus of Batch 2010, Manipal College of Dental Sciences, Mangalore. The Webinar consisted of video demonstrations and presentations of the clinical cases, outlining the importance of diagnosis, with extremely useful clinical tips on treatment planning and procedures.
The program was attended by 95 delegates, which included undergraduate and postgraduate students, interns, alumni and faculty of Manipal College of Dental Sciences, Mangalore and Manipal. The program was moderated by Dr. Ashwin Rao, Associate Professor. Dr. Suprabha BS, Professor and Head, welcomed the participants. Dr. Premlatha Shetty and Dr. Junaid Ahmed; Associate Deans, MCODS, Mangalore graced the occasion. Dr. Premlatha Shetty addressed the participants and congratulated the speaker and the department for organizing the webinar on a clinically relevant topic.  Dr. Arathi Rao, Professor and Alumni Coordinator, MCODS, Mangalore, introduced the speaker. Dr. Charisma Thimmaiah, Assistant Professor, rendered the vote of thanks. The program was well appreciated by all the delegates.