"Photodontics"- A Two Day Hands-on Dental Photography workshop
"Photodontics"- A Two Day Hands-on Dental Photography workshop Conducted by Department of Orthodontics and Dentofacial Orthopaedics in association with the Center for Advanced Dental Education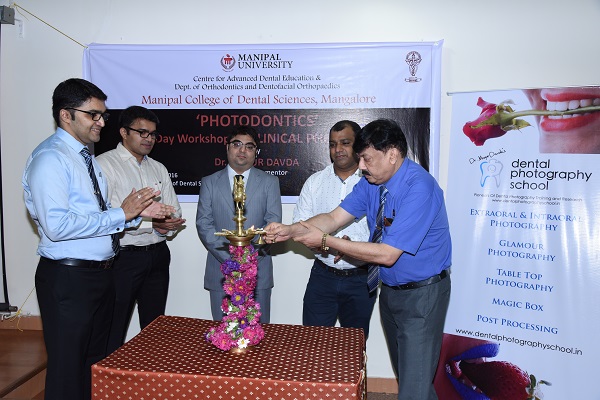 The Department of Orthodontics and Dentofacial Orthopaedics, Manipal College of Dental Sciences, Manipal Academy of Higher Education, Mangalore in association with the Center for Advanced Dental Education conducted  a two day hands-on dental photography workshop on August 3rd and 4th.
Dr. Mayur Davda who heads the Dental Photography School, Mumbai and is a Canon Photomentor was the resource faculty. The program was inaugurated by Dr. Shuban Alva, President, IDA Karnataka State Branch. The opening ceremony also witnessed the launch of the newly formed Center for Advanced Dental Education.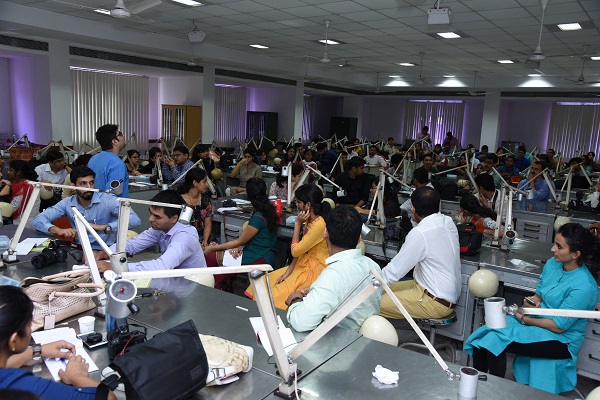 The program was conducted over two days. Day one included lectures and Q & A sessions. Participants were lent DSLR cameras by Canon India, who were the principal sponsors of the program. The program was well received and attended by over 100 delegates from in and around Mangalore.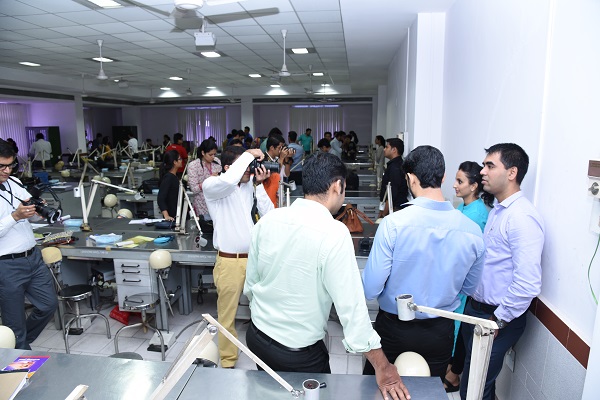 On day two, which was conducted at the typodont lab at Light house Hill campus, participants had the opportunity to interact with Dr. Mayur Davda and take extraoral and intra oral pictures alongside Dr. Davda. All participants were lent with DSLR cameras and intra oral kits. The hands-on workshop and was attended by seventy two delegates.