Students of Manipal College of Dental Sciences, Mangalore guided by Centre for Forensic Odontology, Manipal Academy of Higher Education Manipal won the awards at e-poster competition in CDE program titled "Basic Perspective and Applications in Forensic Odontology" organized by Yenepoya Dental College and Hospital, Mangalore.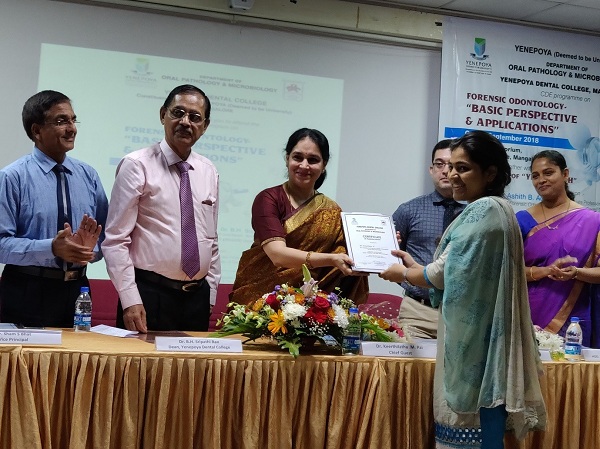 •Ms Annapurna (intern), won 1st prize for original research poster titled: "Enamel Shade- A Key Tool In Age Estimation".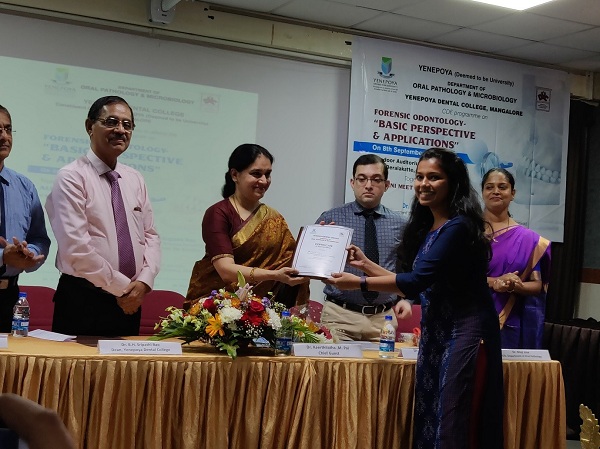 •Ms Nikita Rungta (intern), won 2nd prize for review poster titled: "Pink Teeth: The Post Mortem Phenomenon".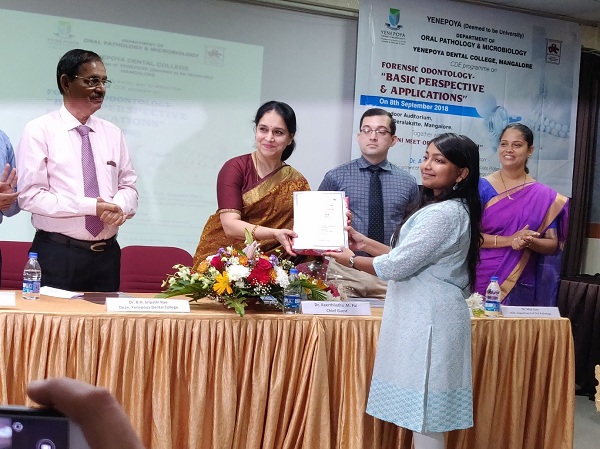 •Ms Vaishnavi gundeti (third year undergraduate) won 3rd  prize for original research  poster titled: "Pulp Tooth Ratio of Mandibular Posterior Teeth on Efficient Estimation of Age"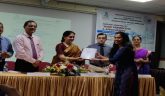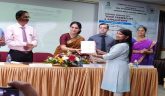 Their posters were adjudged the best among the pool of around 40 scientific research/review posters judged by 3 eminent researchers namely
1.      Dr Ashith B Acharya Associate Professor and Head, Department of Forensic Odontology, SDM College, Dharwad, India
2.      Dr Veena Vaswani, Director, Centre for Ethics & Professor & Head, Department of Forensic Medicine & Toxicology at Yenepoya University, Mangalore, India
3.      Dr Mandeep Kaur, Associate Professor Dept of Oral Medicine, Diagnosis & Radiology, Faculty of Dentistry, JMI, New Delhi, India