The event Action In Distress has been a milestone in terms of equipping students with hands on knowledge in handling Medical emergencies . Organised by the Manipal Academy of Higher Education Student Research Forum , MCODS, Mangalore on 25th January 2018, this program aims to provide Dental students the know how of facing Medical Crises. The program includes stations of demonstration like Choking, Seizures, Chest pain, Anaphylaxis, Hyperglycemia and a hands on Skills Station. It was inaugurated by the Dean of MCODS Mangalore, Dr Dilip G Naik, who was very pleased with the initiative of the forum. Interns of the neighbouring colleges of Mangalore, MCODS, Manipal, AJ Shetty Dental College, Yenepoya Dental College, Srinivas Institute of dental sciences, KMCT dental college also participated in the event.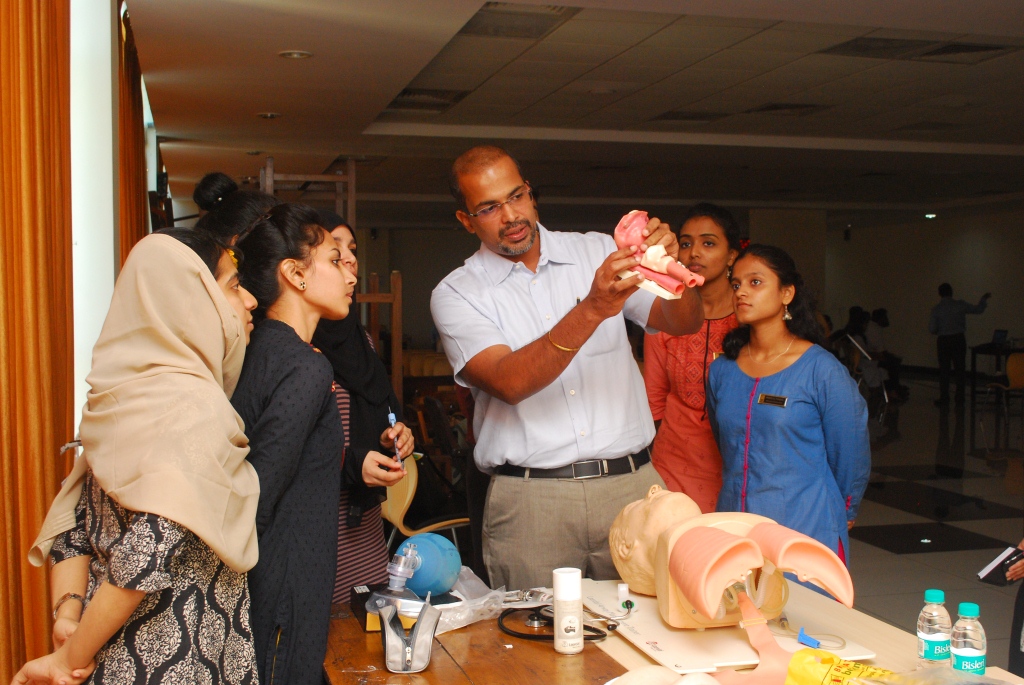 The interns were trained by experts in the various fields of emergency medicine and anaesthesiology. Dr Jeedhu Radhakrishnan, the course director for the event was at the helm of all affairs in terms of organisation and execution. The panel also boasted of many eminent names like Dr. Madhusudan, Dr. Sumesh Rao, Dr. Dattatray Prabhu, Dr. Salfi PK Dr. Atul Raghunathan and Dr Ganesh also contributed for demonstration and providing training to the students with demonstrations.
The event was a success at rendering the graduates prepared for common medical emergencies and it had been a highly informative experience. 
The event was captured by the media person Mr. Alfie Dsouza and put up on mangalorean.com 
Here is the link for the same
http://www.mangalorean.com/mcods-srf-hosts-action-in-distress-an-aid-to-enhance-students-in-medical-emergency-skills/