On the 31st of October, 2015, Staff & Students of Kasturba Medical College, Mangalore, Manipal College of Dental Sciences, Mangalore, Manipal College of Nursing, Mangalore and VSO Mangalore jointly organized an event, to mark the Rashtriya Ekta Diwas, to celebrate the 140th Birth Anniversary of Sardar Vallabhbhai Patel, which was held at MCODS, Attavar Campus, Mangalore.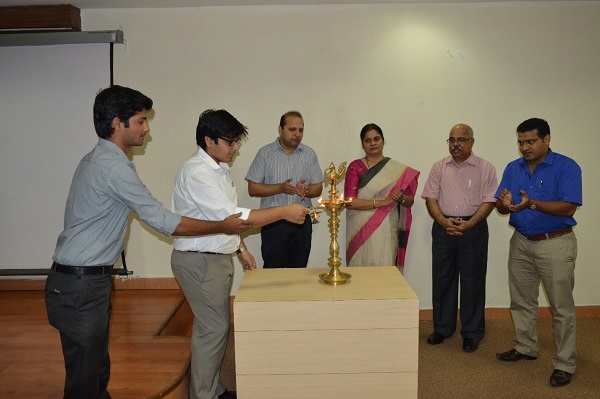 DSA MCODS, Mangalore and Students' Council, Mangalore welcomed the dignitaries for the event and then the ceremony began with a soulful invocation to the Almighty, followed by the lighting of the lamp by the dignitaries, Dr. Mohan Baliga and Dr. Ashita Uppoor, Associate Deans of MCODS Mangalore, Dr. Junaid Ahmed, Staff Advisor, MCODS Mangalore, Dr. Mithun Pai, Cultural Coordinator, MCODS Mangalore and Mr. Dhiraj Panjwani and Mr. Ujwal Suvarna, Presidents of DSA MCODS Mangalore and Students' Council, KMC Mangalore respectively. The occasion was graced by the presence of Dr. Mahesh CP and Dr. Rajesh Rao.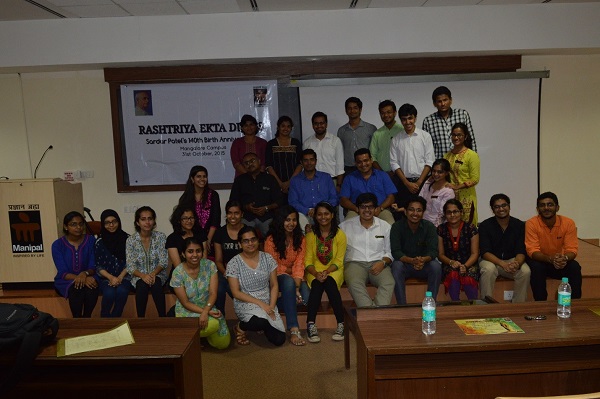 Dr. Mohan Baliga spoke eloquently about the significance of National Unity in a country so rich and diverse in culture, values and tradition. Mr. Dhiraj Panjwani articulated on the contributions of Sardar Valabhbhai Patel towards our country's unity, safety and security. He also impressed upon everyone present, the importance of honoring and observing this with great joy and respect. A cultural tribute was paid to him and his work by the students. The ceremony ended with a Vote of Thanks, proposed by Mr. Nitin Garg, Treasurer of DSA MCODS Mangalore.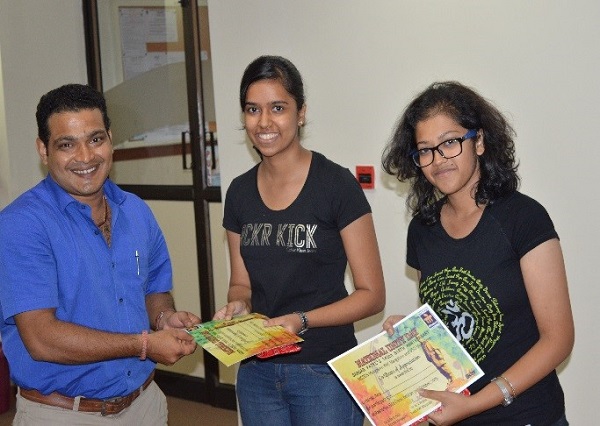 As part of the event, a Debate Competition was held. The topic given to the students was "India United-Myth or Reality?" A war of words ensued, as students expressed their opinions and highlighted various instances of Indians being united and sadly, of Indians disputing over inconsequential issues. After a tough competition, the judges for the competition, Dr. Mahesh CP and Dr. Rajesh Rao, announced the winners, Mr. Saahil Khandelwal and Ms. Aditi Sinha (MCODS, Mangalore) and runners up, Ms. Kriti D. and Ms. Aastha G. (KMC Mangalore).
       Rabindranath Tagore rightly said, "Oneness amongst men, the advancement of unity in diversity-this has been the core religion of India". The event concluded successfully with this message of unity and integrity in every staff and students' minds.