MMMC observership program report 2019
In the second week of April, a group of 6 interns from Manipal College of dental Sciences, Mangalore were given an opportunity to attend an Observership Program in Melaka Manipal Medical College, Malaysia. We arrived at the campus on 11th April to attend the two-day Students' Scientific Symposium being organized by the college. Observing the students present their original research papers gave us an insight into the various interdisciplinary avenues available for us.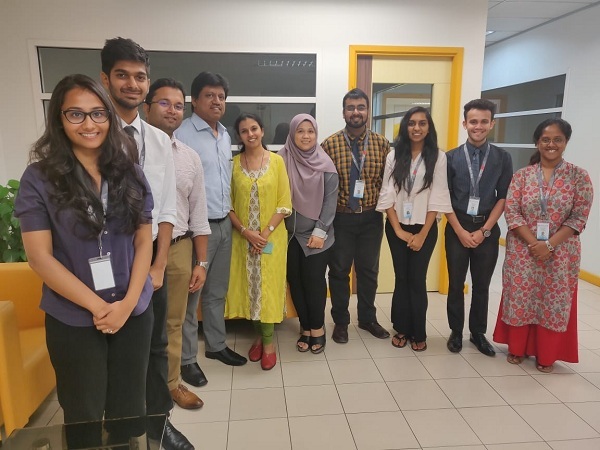 The Dean, Dr. Abdul Rashid Ismail, gave us a brief orientation regarding the program. Our formal Observership program commenced on the 16th of April, which started with a Campus Tour and interaction with the staff in the first half of the day. Thereafter, we observed specialized dental procedures in the clinical setup. The following day, we had an interactive session on 'Impression taking techniques for FPD' by Dr. Prashanti, HOD of Dept. of Prosthodontics followed by demonstration of the techniques. After which, we worked on a specialized anatomical landmark software and learnt the procedural techniques and considerations of placing an implant guided by Dr. Sumant, HOD, Dept of Oral Medicine and Radiology. The actual demonstration of implant placement was undertaken the following day under the guidance of Dr. Sunil, HOD, Department of Periodontology. Following this, Dr. Lyn, Endodontist, introduced and demonstrated Rotary Endo procedures. During our tenure, we were warmly welcomed by the host college and provided with impeccable accommodation and facilities. To conclude, we would like to thank our college for giving us this opportunity to explore dentistry from a whole new perspective.