Department of Conservative Dentistry and Endodontics, Manipal College of Dental Sciences, Mangalore successfully conducted a CDE programme RESTOR ENDO 5.0 – POST AND CORE on 5th Feb, 2018 at Light House premises. The Continuing Dental Education Programme was conducted for post graduates to gain thorough knowledge on post endodontic restorations. Dr. Neeta Shetty, Head of the department welcomed the gathering. The chief guests for the function were Dr. Ashita Upoor and Dr. Premlatha Shetty, Asscoiate Deans, MCODS, Mangalore The resource person for the program was Dr. Prasanth Dhanapal.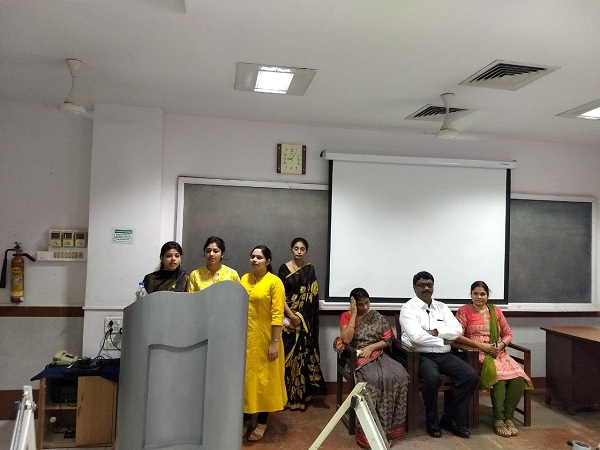 Dr. Prasanth Dhanapal, Professor, Dept of Conservative Dentistry and Endodontics, Annoor Dental College, Muvattupuzha. He holds a position for editorial review panel member of Journal of Conservative Dentistry (JCD), Journal of Odontological Research (JOOR), Conservative Dentistry and Endodontic Journal (CEJ), and Dentalight. He is the director of Quality Dental Care, Cochin. He spoke on the topic "POST AND CORE" which enlightened the postgraduates on the basics and recent advancements in post and core. He also gave a brief insight on the clinical tips on Post Endodontic Restorations.
Dr. Prasanth Dhanpal also conducted a workshop on demonstration of impression of post space preparation with various materials.