Manipal College of Dental Sciences (MCODS), Mangalore celebrated its college day celebrations on 13th March 2015.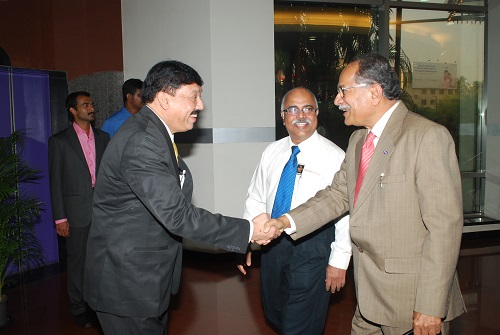 Manipal College of Dental Sciences (MCODS), Mangalore celebrated its college day celebrations on 13th March 2015. The function was presided over by several distinguished guests including chief guest Dr S Ramananda Shetty, Vice Chancellor Nitte University. Dr. Ashita Uppoor, Associate dean, introduced the guests and gave the welcome address. The dignitaries on the dais included Dr K Ramnarayan, Vice chancellor of Manipal Academy of Higher Education, Dr V Surendra Shetty, Pro-vice chancellor Mangalore campus, Dr GK Prabhu, Registrar Manipal Academy of Higher Education, Dr Dilip G Nayak, Dean MCODS Mangalore, and the Associate deans Dr Mohan Baliga and Dr Ashita Uppoor. The ceremony began with an invocation to the almighty and offering prayers lighting the ceremonial lamp.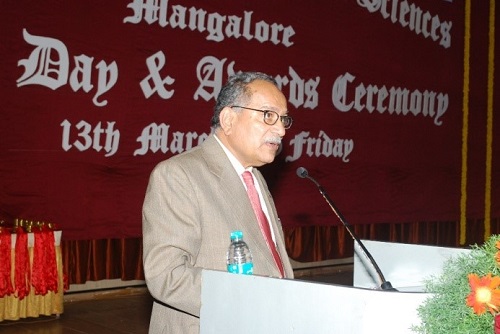 Thereafter, Dr Dilip Nayak presented the annual college report for the past year 2014. The report boasted of tremendous growth of the institution in the last one year in terms of research, publication and the laurels brought in by every department of the college. After the annual report, the chief guest Dr. Ramananda Shetty, an alumni of MCODS, Manipal, complimented the University of its Quality Education imparted. He stressed on the uneven distribution of dental colleges in different states of India. He also emphasized to strike a balance between academics and extra-curricular activities in student life.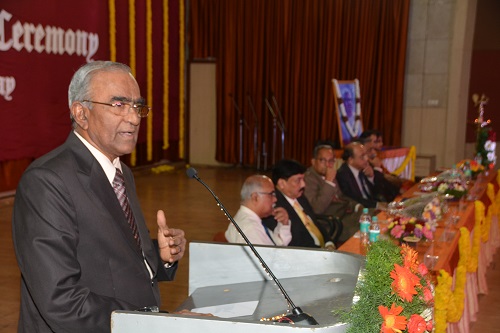 Afterwards, Dr Surendra Shetty, pro vice chancellor, Mangalore Campus, Manipal Academy of Higher Education, in his speachtalked about the moral responsibility of the dental professionals and highlighted the importance of providing service with a more humanistic approach. An interesting fact stated by the pro vice chancellor was the point where he mentioned about "learning to unlearn" wherein, one must accept the upcoming advances in the field and get more updated regarding outdated practices which may not be relevant to the current scenario. 
During the college day the students magazine "the Thespian" showcasing the literary talent of the students was released. This was next followed by the award ceremony where individual subject toppers and overall year wise toppers were felicitated. Subsequently, 100 interns of the graduating batch were conferred with mementoes celebrating their journey in the institution.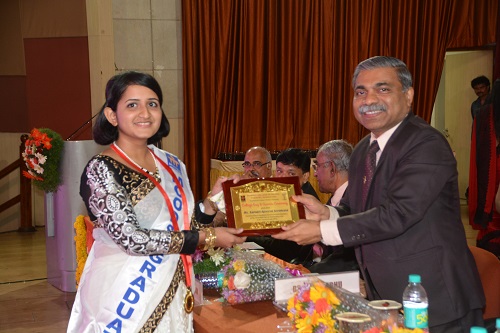 The prestigious Dr. TMA Pai Gold medal was awarded to Dr. Apoorva Kamath for her best overall academic performance.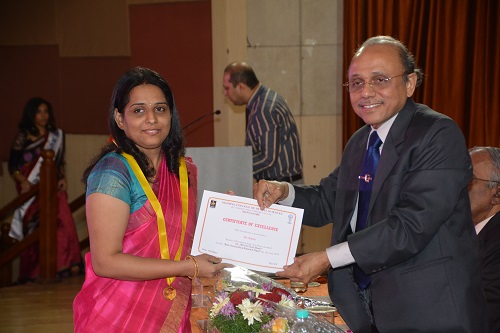 Dr. TMA Pai Gold Medal for Outstanding Research -2014 was awarded to Dr Swati, Reader, Dept of Periodontology for her research titled "Periodontal Disease and Pregnancy Hypertension: A Clinical Correlation" published in Journal of Periodontology.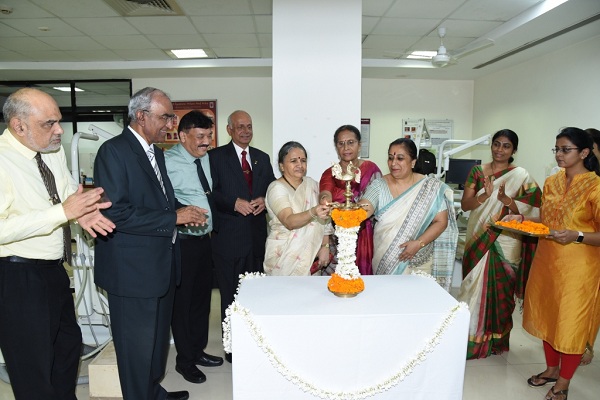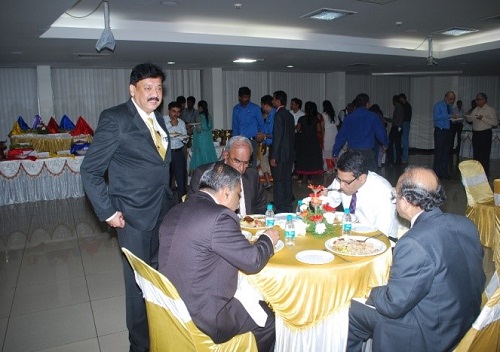 The formal award ceremony concluded with a vote of thanks rendered by Dr. Mohan Baliga, Associate Dean,  followed by the cultural program and dinner.