Tweed-Merrifield Edgewise International Hands-on Workshop
The Department Of Orthodontics and Dentofacial Orthopaedics, Manipal College of Dental Sciences, Mangalore, organised the First Comprehensive Tweed Course in India. The 6-day international hands-on workshop was titled "Tweed Merrifield edgewise mechanics".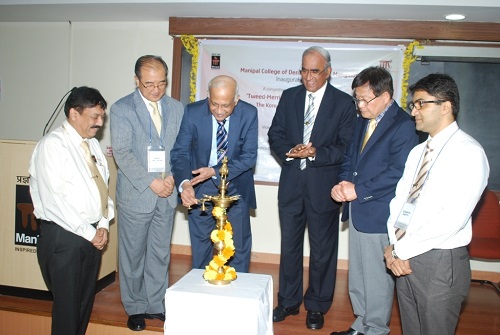 It commenced with an auspicious note on 15th June 2015 with the inaugural ceremony presided over by the respected Vice chancellor Dr H Vinod Bhat, as the chief guest and Dr V.Surendra Shetty, Pro Vice Chancellor, Mangalore Campus as the Guest of Honour.
The workshop was of a unique nature, being the first of its kind, conducted by Team of Tweed International certified instructors from Korean Orthodontic Research Institute (KORI), Seoul, South Korea.


The team leader Prof. Jae Hyun Sung, Professor Emeritus, Kyungpook national University, Seoul, S. Korea meticulously assembled a team of 9 instructors certified by Tweed International, Arizona, USA.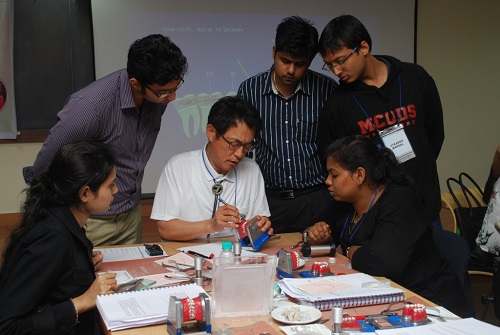 Dr. Siddarth Shetty, Prof & HoD, Dept. of Orthodontics was the course Co-ordinator, who conceptualised the course. Dr. Dilip G. Naik, Dean, MCODS Mangalore guided the organisers at every step. The organising team consisting of Departmental staff and PG's worked tirelessly for the course.
The number of participants was limited to 32 for a more personalised  learning experience and the program received overwhelming participation from different parts of the nation including Mumbai, Kolkata and elsewhere.

The 6 day workshop encompassed of hands-on training of basic exercises in Tweed-Merrifield biomechanics, including a exercise where wax typodonts with metal teeth bonded with the appliances were immersed in a custom fabricated hot water bath to simulate tooth movement. This increased understanding of the treatment technique. The hand-on exercises were well balanced with the deeply informative lectures covering basics of Tweed Merrifield philosophy from diagnosis to biomechanics.
In addition to this, clinical case presentation following the technique formed the triad of complete exposure to the Tweed-Merrifield philosophy.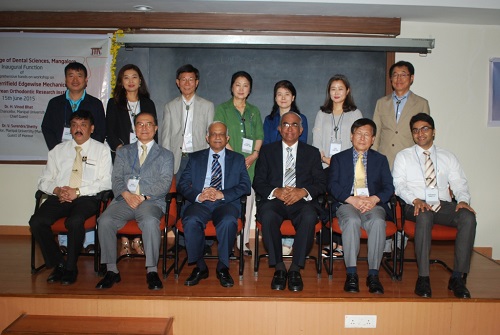 The workshop also provided the participants a platform to interact with the masters in the technique and philosophy and gain from their large experience. The approach and commitment of all the instructors was largely appreciated and loved by the participants, who expressed  their appreciation with words and gestures of gratitude.
The event concluded by a formal Valedictory Function presided over by Dr. Dilip G. Naik, Dean, MCODS Mangalore, on June 20th 2015.  Certificate of participation, with 18 CDE points from KSDC, were presented to all the delegates. Also, certificate of appreciation were given to the team of Korean orthodontic Research institute, as a token of gratitude for their invaluable efforts and conducting the course impeccably.