COMPREHENSIVE HANDS ON WORKSHOP ON OBSTRUCTIVE SLEEP APNEA AND ITS DENTAL MANAGEMENT
Department of Prosthodontics, Manipal College of Dental Sciences, Mangalore successfully organized a two day Continuing Professional Development Program and workshop titled "Comprehensive Hands-on workshop on obstructive sleep apnea and its dental management" on 4th & 5th 2019 at the Medical Education Hall ,KMC, LHH , Mangalore. The chief guest for this inaugural ceremony was Dr. Dilip Naik, Dean, MCODS, Mangalore.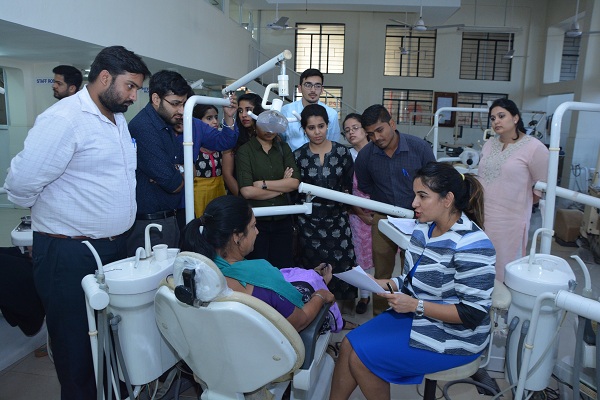 On day 1 :
 Lecture on Normal and abnormal upper airway and anatomy its evaluation and treatments.
 Lecture on Basic Physiology of normal and abnormal sleep of osstructive sleep apnea and other common sleep disorder                   
             Lecture on How to screen patients for sleep disorders in dental practice.
 Lecture on Describe different types of oral sleep appliances .
Hands on:
Comprehensive evaluation of patients for MAD and assessment of temporomandibular joint (TMJ) and maxillary structures.
Demonstration of bite records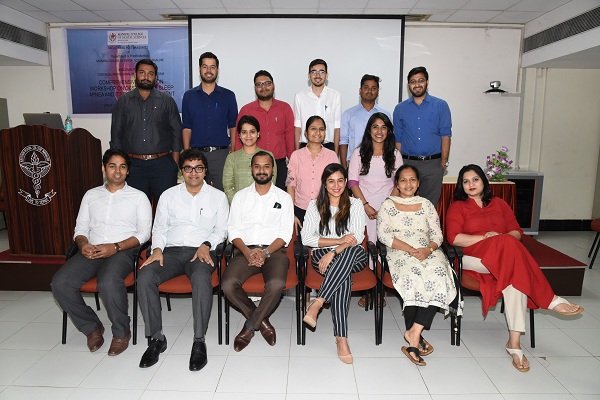 On day 2 :
Hands on:
Demonstration of delivery of MAD.
Demonstration of adjustment of MAD.
Webinar : on Bruxism Facts and Fantasies.
Lecture :
Lecture on Short and long term side effects of MAD and their management.
Lecture on How to read PSG report and use the information obtained for assessment of treatment.
Lecture on Discuss how to use home sleep apnea tests and demonstrate it.
Lecture on Discuss how pediatric OSA is different from adult OSA and its management.
This program was well attended by 19 participants.
Resource Personnel:  Dr.Pratishtha Mishra, Dr. Vishak Acharya, Dr. Manisha. N