The Cardiovascular &Thoracic Surgery Department at Manipal was established in 1961. In April 1970, it was the first center in Karnataka and the second in South India to perform open heart operations. Regular open-heart surgery programmes, however, commenced from June 1978 with Dr. Pitambar Shatapathy, performing as the chief Cardiac surgeon. A three-year M. Ch course in the specialty was also started by Dr. Shatapathy in 1981 and 34 candidates have been successfully trained since then. Recognized by the Medical Council of India.
Best infrastructure in terms of Operation Theatre, intensive care area and step-down ICU. Operation Theatre has world class lighting system and tables. Operation Theatre is equipped with laminar air flow. The entire range of sophisticated equipment necessary for Open heart surgery available. Full-fledged Cardiac rehabilitation center available.
Our department is unique as all types of adult cardiac, Pediatric and neonatal cardiac surgery, Thoracic & Vascular surgery and Endoscopies are carried out. Many centers concentrate on Cardiac surgeries only and candidates are sent to other centers for vascular/thoracic surgery experience. Neonatal cardiac surgeries have started from 2017 and license for Heart transplant has been obtained in 2018.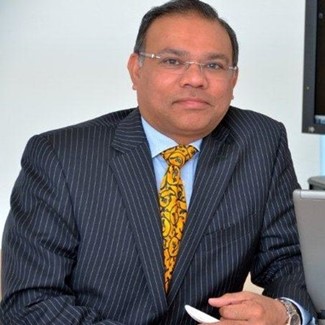 1. Mr. Vipin Zamvar MBBS, MS, DNB (C. Th), FRCS (C. Th) Consultant Cardiothoracic Surgeon
Mr. Vipin Zamvar is a Consultant Cardiothoracic Surgeon at the Department of Cardiothoracic Surgery, Royal Infirmary of Edinburgh, Edinburgh EH16 4SU. He has vast experience in adult Cardiac, Minimal Invasive Cardiac and Thoracic surgeries.
He is the editor in chief of Journal of Cardiothoracic Surgery and member of the editorial board of Heart Surgery Forum, he has many research publications and is involved in many randomized control trials. He is specialized in   Coronary Artery Bypass Graft Surgery, Off-Pump Surgery, Total Arterial Revascularization, Lung surgery; Aortic Valve surgery; Minimal access surgery, VATS,  TAVI, Surgery for Lung Cancer, Pleural Diseases.
Consultant Cardiothoracic Surgeon & Honorary Senior Lecturer. UCLH The Heart Hospital and Barts Heart Centre
St Bartholomew's Hospital West Smithfield London EC1A 7BE.
He has a special interest in mitral valve repairs, beating-heart surgery, cardiac arrhythmias and minimally-invasive cardiac surgery. He also has a thoracic practice dealing with lung cancer, pneumothorax and pleural effusion.
Another special interest is in the field of chest wall deformity interventions. He is an internationally recognized surgeon for the adult Nuss procedure and has adapted the NUSS procedure with several new techniques for better pain control and reduced risks from surgery. He has several publications in international journals and has also contributed to books.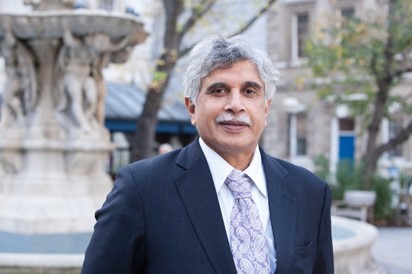 Shyam Kolvekar, MBBS MS M. Ch FRCPS FRCS F.R.C.S, C. Th, 
Thirty-four candidates have completed their M.Ch at Manipal and most of them are independent cardiothoracic surgeons.
Name

Year of passing

Current position

 

Dr. Julius Punnen

MS, M. Ch, FIACS

1996

Senior Consultant Cardiac Surgeon, Narayana Institute of Cardiac Sciences, Bangalore. Specialized in

Cardiac Surgery & Heart Transplant,

pediatric cardiac surgery and also in lung transplantation. Mechanical Circulatory Support, Heart Valve Tissue Banking.

Dr. Nasser Yusuf

MS (M. Ch), FIACS, FICC

1990

Consultant Cardiothoracic Surgeon in Ernakulam Medical Centre and Kerala Institute of Medical Sciences Kochi.

Started Thoracoscopic VATS surgery in Kerala in 2002 and full time minimal invasive thoracic surgeon.

 

Dr. Dharma Rakshak

1985

Professor Cardiothoracic Surgery, Was the director of Nizams Institute of Health Sciences, Hyderabad, Telangana for 2 yrs, 2011-2013

 

 

 

 
The Department carries both closed heart and open-heart operations and all minor and major thoracic and vascular surgeries. The common surgeries performed are,
Neonatal / Children:
All types of cyanotic congenital heart diseases, TOF, TGA. TAPVC, Truncus, Tricuspid Atresia
ASD Closure
VSD Closure
PDA Ligation
Coarctation repairs
Adults:
Valve Repairs
Valve Replacement(single/double)
Redo Valve Surgery
Aortic dissection
Coronary Artery Bypass Surgery
Multi-vessel Bypass Surgery - total arterial revascularization
Combined CABG with Valve Replacements
Redo CABG
Post infarct VSD
Cardiac transplant
Beating Heart Surgery, the present new technique in cardiac surgery of conducting the bypass surgery without stopping the heart.
ECMO facility available
Vascular Surgery:
Peripheral Vascular- bypass & Embolectomy
Aorto-femoral, Femoropopliteal Bypass
Major Vascular Surgery - Aortic aneurysm,
Thoracoabdominal aneurysm
Dissections, Vascular trauma
Hemodialysis access AV fistula
General Thoracic surgery:
Lung Resection for Lung Cancer
Lung Surgery for TB and Bronchiectasis (Lobectomy,
Pneumonectomy, Decortication)
Thymectomy, mediastinal tumors excision
Endoscopy:
Bronchoscopy
Mediastinoscopy
Rigid Bronchoscopy
Pediatric foreign body removal
Cardiac Anesthesia Unit:
Highly Qualified and trained Cardiac Anesthesiologist
Latest techniques in Cardiac anesthesia
Analgesia for painless post-operative care
State of art anesthesia equipment
3D TEE machine
Support Service:
Ultra-modern post-operative Cardiac ICU
One to one Cardiac Nursing Care
Two ultramodern cardiac operation theatres
24-hour ICU management by specialist cardiac anesthesiologist
Physiotherapist
Cardiac rehabilitation.
Pediatric / neonatal Cardiac Surgery programme has crossed 100 cases.  
Open Heart Surgery cases, around 450 cases per year
1.     Clinical Research 2021-04-05, Modus Operandi: Irrigation of the Modified Eloesser Flap in Heterogeneous Suppurative Lung Pathologies, Rajkamal Vishnu, M.Ch., Guruprasad D. Rai, M.Ch., Ganesh Sevagur Kamath, M.Ch., Vijaya Kumara, M.D., J Chest Surg 2021; 54(2):137-142 https://doi.org/10.5090/jcs.20.144
2.     Clinical variables responsible for early and late diagnosis of foreign body aspiration in pediatrics age group. Samarth Goyal, Shubhika Jain, Guruprasad Rai, Rajkamal Vishnu, Ganesh Sevagur Kamath, Arvind Kumar Bishnoi, Yogesh Gaude, Vijaya Kumara, Harshil Joshi, Revanth Reddy, Journal of Cardiothoracic Surgery (2020) 15:271., https://doi.org/10.1186/s13019-020-01314-9.
3.     Journal of Vascular Access. 2019 Sep, Emergency brachial artery ligation for ruptured infected pseudo aneurysm of Hemodialysis access is a possible option. Journal of Vascular Access 2019 Sep;20(5):471-474. doi: 10.1177/1129729818813265.
Arvind Kumar Bhisnoi, Guruprasad Rai, Ganesh Kamath Sevagur, Rajkamal Vishnu, Vijay Kumar, Harshil Joshi. Lau Prasad Soni, Arfan Nasser.
4.     Preoperative high sensitive C reactive protein for prediction of cardiovascular events after coronary artery bypass grafting surgery in ventricular dysfunction patients: a prospective observational study: Harshil Joshi, Vijaya kumara, Guruprasad Rai D, Arvind Bishnoi, (In Press). IJAA 10121 2019.
5.     Sri Lankan Journal of Anesthesiology: 28(1):14-18 (2020) 14 Study of association of preoperative glycosylated hemoglobin level and outcome after cardiac surgery Harshil Joshi, Vijaya Kumara, Guruprasad Rai, Aravind Kumar Bishnoi.
https://eprints.manipal.edu/view/subjects/CVTS.html
1.   Commenced Pediatric / neonatal Cardiac Surgery programme in 2018.

2.   Karnataka govt has approved Heart Transplant programme   in Kasturba Hospital Manipal from 2018.
3.   Inferior mesenteric artery graft:  The first centre in the world to use this artery as an alternative conduit for coronary artery bypass surgery.
4.   ECMO services started from 2019.