The Department of Psychiatry was established in the Kasturba Medical College, Manipal, in 1974. The first Head of the Department was the late Prof. RL Kapur. This department has since expanded in strength and scope of activities in keeping with the increasing patient load and importance attached to psychiatry as an integral part of total health care. The department has been conducting MCI recognized postgraduate courses in psychiatry viz. MD and DPM (Diploma in Psychological Medicine) since 1985. It has also been conducting the course of M.Phil. in Psychiatric Social Work since 2005.
The clinical activities of the department are primarily at the outpatient and inpatient levels. Apart from patients seeking consultation directly at the department from a wide catchment area in Karnataka, Kerala and Goa many clients reach it through an active referral service both from within the hospital (other departments) and from the outreach programmes of the Kasturba Hospital. The activities of the department are envisaged to expand in both a need-based and innovative manner. Patients are also referred from out of State for our rehabilitation services.
The aims of the department are to provide care to patients in a wide variety of contexts, to ensure maximum clinical exposure to postgraduate students and to facilitate research.
The academic activities of the department are multifaceted. The department has the services of a faculty of psychiatrists and specialists in behavioural sciences allied to psychiatry. The faculty contributes to the holistic management of patients and provides training for postgraduate residents in a variety of allied fields of psychiatry. Understanding the complexities of human behaviour in health and illness requires multiple inputs and perspectives.  The department adopts a multidisciplinary approach to mental health problems and seeks to foster this approach in the training of the residents.
Since the exposure to psychiatry is limited in most undergraduate training programmes, the postgraduate resident may initially find the role of a 'doctor' of the mentally ill somewhat different from that in other medical specialties. The responsibilities of the psychiatrist and the demands placed on his sensibilities and clinical skills require the inculcation of sensitivity, humility, tolerance and scientific curiosity in his / her behavioural repertoire. Achieving this takes time but may be expedited by maintaining an open attitude free of dogma towards all scientific matters and by active participation in all the training programmes and exercises with application and enthusiasm. The MD Psychiatry course is of three years' duration. The MPhil Psychiatric Social Work course is also of two years. The department is also involved in the clinical training of interns, MD (Medicine) residents, DM (neurology) residents, MD (Pharmacology) residents, MPhil Clinical Psychology students, BSc & MSc Nursing students, BOT & MOT students. The departmental faculty also guide/co-guide several PhD scholars in areas related to mental health.
The department encourages a humanistic and ethical practice of clinical activities and research in psychiatry. All residents must be actively aware of their ethical and moral responsibilities as doctors and mental health professionals in their dealings with all patients (irrespective of unit) and their relatives, within or outside the hospital. In the unfortunate event of transgression on boundaries or out breach of ethical practices, the concerned resident will be recommended to leave the course via intimation to the Dean of KMC, Manipal.
1.   Dr. E S Krishnamoorthy, Senior Consultant, Behavioral Neurology & Neurorehabilitation, Global Hospitals Group, Chennai
2.   Dr. Mohan Isaac, Professor of Psychiatry, School of Psychiatry and Clinical Neurosciences, Faculty of Medicine, Dentistry and Health Sciences, University of Western Australia, Australia
List of teaching programmes during his visit on 04th and 05th January 2021:
    On 04.01.2021
1.   Pre-covid fault lines in psychiatry practice, globally
2.   Practicing psychiatry, post-covid
3.   Early interventions in psychiatry - obstacles and challenges in low- and middle-income countries
4.   Interactive session/doubts and clarifications
On 05.01.2021
1.   Controversies in the concept of recovery
2.   Role of consumers, carers and NGOs in mental health care.
3.   Interactive session/doubts and clarifications
4.   Case conference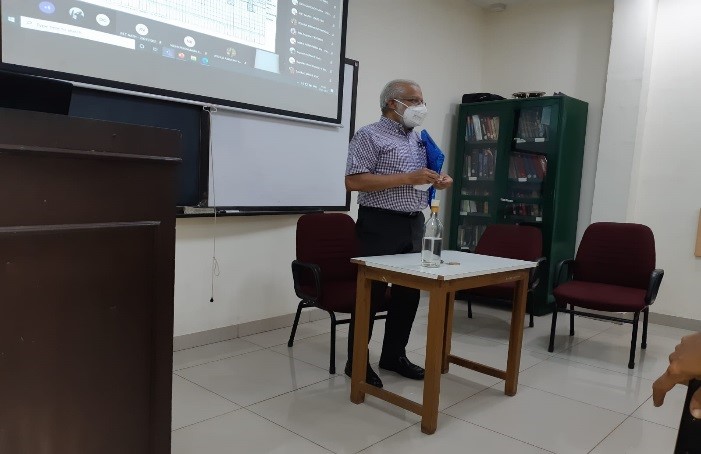 3.   Dr Nilamadhab Kar, Consultant Psychiatrist, Black Country Partnership NHS Foundation Trust, UK
4.   Dr. Shoba Srinath, Senior Professor (Retired), Department of Child & Adolescent Psychiatry, NIMHANS, Bangalore – 560029
List of teaching programs during her visit from 20th to 22nd September 2019:
20th September 2019
1. From Freud to Parenting via Neuroscience and Epigenetics
2. Co-chairing of the department academics with Dr Samir K. Praharaj


21st September 2019
 1. How do we effectively use clinical time with children and their families?
2. Case conference 1: Dr Vibha KV
3. Issues in the management of Autism Spectrum Disorder
4. Case conference: Dr. Annesha Mukherjee
5. Informal Interaction with students
22nd September 2019
1. Paediatric OCD tutorial: Each post graduate to do a 20 Min presentation followed by 10-minute discussion.
a.  Clinical features and epidemiology of paediatric OCD: Dr George Sebastian
b. Comorbidities and course and outcome of paediatric OCD: Dr Anusuya Devi
c. Pharmacological and non-pharmacological management of paediatric OCD: Dr Praveen Reddy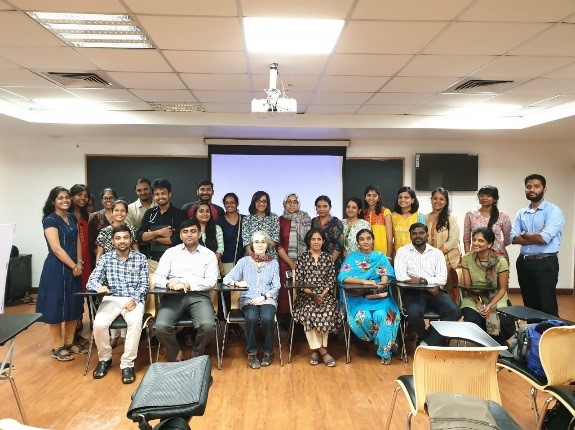 5.   Dr. Hema Tharoor, Senior Consultant Psychiatrist, SCARF, Chennai
List of teaching programs during her visit on 03.12.2019 to 05.12.2019:
03.12.2019
1.   Sex Hormones in First episode Psychosis
04.12.2019
2.   Nutraceuticals & Negative Symptoms  
3.   Interaction with faculty in department
4.   Case conference 1
5.   Coping with LSD (love, sex and Dhoka) in 4G
6.   Case conference 2
7.   Informal discussion over coffee with PGs: art of private practice
05.12.2019
1. Refractoriness in Schizophrenia - Evidence and Experience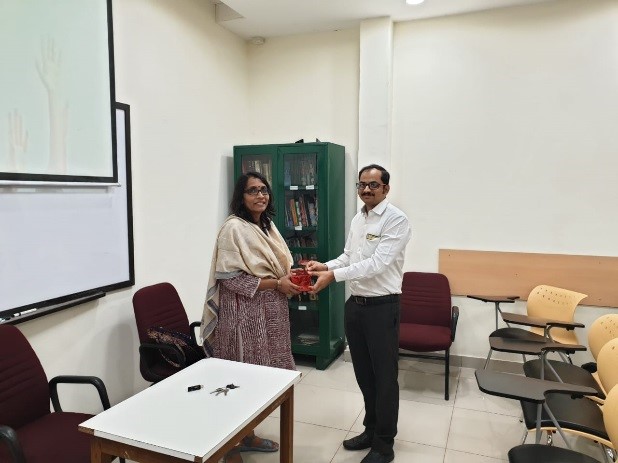 6.   Dr. Lakshmi Yatham, Professor & Head, Department of Psychiatry, Faculty of Medicine, University of British Columbia, Canada
7.   Dr. Rishikesh V Behere, Associate Consultant Psychiatrist, KEM Hospital Research Centre,Pune
List of teaching programs during his visit on 03rd & 4th of June 2019. 
 03.06.2019
1. Understanding neurodevelopmental origins of risk for mental health disorders from a life course epidemiological perspective
04.06.2019         
1. Workshop with students: "Building Research skills for Psychiatry PG's   
2. Interaction with faculty of the Dept of Psychiatry 
3. Case Conference       
4. Interaction with students regarding balancing research and practice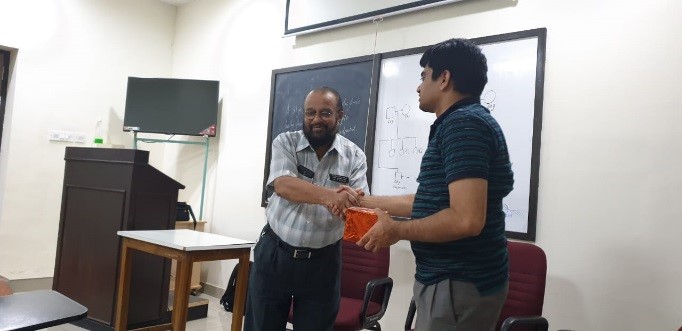 8.   Dr. E Aravind Raj, Associate Professor of Psychiatric Social Work, Department of Preclinical Sciences, NIMHANS, Bangalore
List of teaching programs during his visit on 09th and 10th March 2019:
09.03.2019
1. Functioning of Persons with Mental Illness
2. National Mental Health Program
3. Community Interventions in mental health care
4. School/College Mental Health program
10.03.2019
1. Work place Mental Health program
2. Life Skill Education program
3. Disaster Mental Health services
4. Methodologies in mental health training
9.   Dr. Nagesh Pai, Professor of Psychiatry, Graduate School of Medicine, University of Wollongong, Australia
List of teaching programs during his visit on 26.11.2018
1.   Metabolic disorders in Psychosis
2.   Interaction with faculty at OPD
3.   Case conference
4.   Science of Antipsychotic switching
10.   Dr. Kala Chakradhar, Associate Professor, Department of Community Leadership & Human Services, College of Education & Human Services, Murray State University
List of programs (Online):
19.12.2020: Practice-Research
28.12.2020: Solution Focused Therapy
16.01.2021: Grief therapy vs Trauma-focused therapy
27.03.2021: Child protective services in US
11.   Dr. Maju Mathew Koola, Attending Psychiatrist, Bon Secours Hospital, Baltimore, USA.
12.   Dr. Vinay Lakra, Director Clinical Services, Northern Area Mental Health Service, North Western Mental Health, Melbourne Health, 130 Bell street Coburg, VIC 3058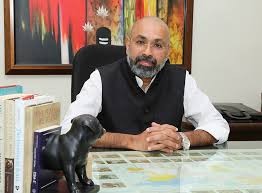 Ennapadam Srinivas Krishnamoorthy FRCP is a neuropsychiatrist with special interests in Epilepsy and Dementia. He is Founder and Director of Neurokrish - the neuropsychiatry centre and TRIMED - a chain of integrative medical specialties based in Chennai, India. He is Professor of Neuropsychiatry, Neurology and Clinical Neuroscience at The Institute of Neurological Sciences, Voluntary Health Services Multispecialty Hospital and Research Institute affiliated to The Tamil Nadu Dr. M.G.R. Medical University.
He is also Adjunct Professor at the Public Health Foundation of India and MAHE, Manipal. He is President of Elect of the International Neuropsychiatric Association.
He is the recipient of the President's Medal of the Royal College of Psychiatrists for contributions to community neuropsychiatry. He was the first Indian Psychiatrist to be elected Fellow of all three Royal Colleges of Physicians in the UK (Glasgow, Edinburgh & London).
Dr. P V Bhandary, Medical Director of Dr A V Baliga Hospital, Doddanagudde, Udupi and is famous for conducting alcohol de-addiction camps, in Udupi and DK districts.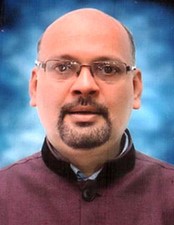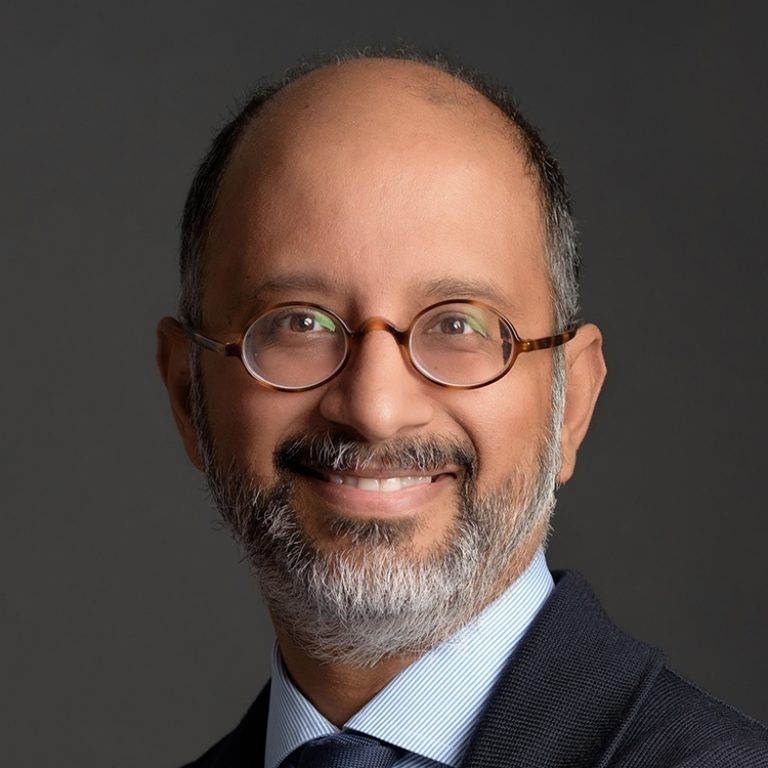 Dr. Ramesh Raghavan is Professor and Associate Dean for Research at the School of Social Work at Rutgers. Dr Raghavan conducts mental health services research on the needs of vulnerable children, with a specific interest in children in the child welfare system. Dr Raghavan has conducted studies on access to mental health services among child welfare-involved populations, including studies on the effects of Medicaid managed care, and on the effects of health insurance instability on mental health service use. He has conducted several studies on quality of care, including on the use of public finance mechanisms to promote quality of mental health services, racial/ethnic disparities in Medicaid-funded mental health expenditures for children with histories of maltreatment, and on the development of novel risk adjustment mechanisms to better insure the mental health needs of children with emotional disorders.
Dr. Sanjay Chandragiri, Psychiatrist at Scranton Counseling Center, Scranton PA. He is the adjunct Professor of MAHE, Manipal. He is also funding the "Sanjay Chandragiri Gold Medal award" for the Postgraduate who secures highest marks in Final University examination (MD/DPM) in KMC Manipal.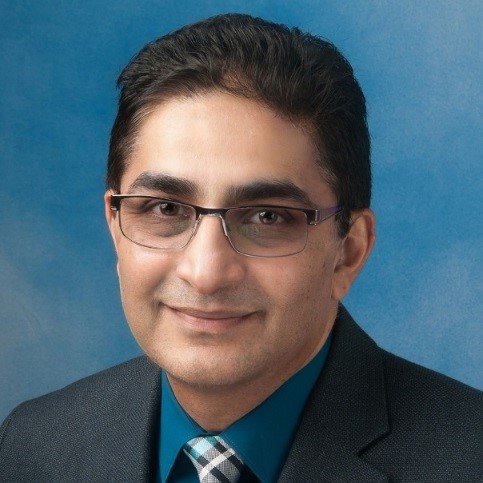 Current Ph. D students
| | | | | | |
| --- | --- | --- | --- | --- | --- |
| Sl. No | Name | Registration No. | Guide | Topic | Full/Part time |
| 1 | Guruprasad | 161100002 | Dr. PSVN Sharma | Effectiveness of lifestyle modification for weight reduction among obese homemakers in urban Udupi: A cluster randomised controlled trial | Part time |
| 2 | Praveen A | 190100014 | Dr. Samir K Praharaj | A program evaluation of Manipal Community Assertive Treatment (M-CAT) for pers with Severe Mental Illness | Part time |
| 3 | Nayana NN | 190100001 | Dr. Samir K Praharaj | Effectiveness of multicomponent school-based antibullying program for adolescents of Udupi, Karnataka | Full time |
| 4 | Amritha S | 190100116 | Dr. Samir K Praharaj | Development and validation of neuropsychological battery for cognitive deficits in alcohol dependence syndrome | Full time |
| 5 | Anagha Deshmukh | 201100002 | Dr. Samir K Praharaj | Efficacy of prefrontal cortex transcranial direct current stimulation on clinical and neuropsychological outcomes in alcohol dependence syndrome: a double-blind randomized sham–controlled study | Part time |
| 6 | Anupa Shenoy | 190100122 | Dr. Samir K Praharaj | Event-related potential markers of craving as predictors of relapse patients with alcohol dependence | Full time |
| 7 | Shalini J Quadros | 211100010 | Dr. Ravindra M | Relationship between sensory modulation and occupational particiaption in individuals with schizophrenia | Part time |
PhD awarded:
| | | | |
| --- | --- | --- | --- |
| Sl.No | Name | Topic | Year |
| 1 | Dr. Ansha Patel | Effectiveness of Modified Mindfulness based Cognitive Therapy in Distressed couples with Infertility undergoing Intra-Uterine Insemination | 2019 |
| 2 | Dr.Umesh Thonse | Modification and Demonstration of Efficacy of an existing module for affect recognition training in Schizophrenia | 2019 |
| 3 | Dr. K R Banumathe | Relationship of visual perception, visual motor integration and handwriting with academic performance in Elementary school children: A cohort study | 2018 |
| 4 | Dr. Vinita Acharya | Development and validation of a scale to measure assertiveness among Indians in the age group of 25-50 years | 2017 |
| 5 | Dr. Dinesh N | The role of psychological intervention in the management of cancer pain | 2013 |
| 6. | Dr. Linu Sarah George | A randomized controlled trial on the effect of psychoeducative intervention on adherence to treatment among persons with Bipolar Affective Disorder | 2014 |
| 7 | Dr. Annapoorna K | Effect of yoga therapy in anxiety disorder | 2018 |
https://manipal.edu/mu/academics/phd.html
The Department of Psychiatry is dedicated to providing quality care to people who experience mental health problems. Personalized treatment programs are molded to meet the needs of each individual. A team of psychiatrists, psychiatric social workers and Clinical Psychologists work together to help patients. Along with clinical care, the department emphasis excellence in teaching and research.
Treatments offered
1.   Multidisciplinary evaluation of any mental health problem (including alcohol and substance use)
2.   Clinical Psychopharmacology - psychotropic medications for psychiatric disorders
3.   Modified Electroconvulsive Therapy (ECT) with or without EEG monitoring – under anesthesia
4.   Non-invasive brain stimulation (NIBS) – Transcranial direct current stimulation (tDCS)
5.   Individual Psychotherapy
6.   Family and Marital therapy
7.   Group therapy
8.   Therapy for children and adolescents with emotional and behavioral disturbances
9.   Therapy for individuals with substance abuse/dependence
10.        Therapy for emotional disorders associated with physical illnesses
11.        Counselling services
12.        Psychiatric rehabilitation
13.        Home visits
Community mental health services through extension centers at:
1.   State Home for Women, Nittur
2.   Vishwasada Mane, Shankarapura
3.   Udyavara and Karkala camp
4.   Telepsychiatry at Kandloor PHC, Hebri CHC, Basavakalyan
5.   Byndoor CHC camp
6.   Prison Mental Health
Special clinics:
1.   Consultation Liaison Psychiatric Services – All week days
2.   Psychodermatology clinic – once weekly (Tue)
3.   Addiction Medicine Clinic – twice weekly (Wed/Sat)
Psychiatry Rehabilitation services:
Hombelaku is a medium to long term stay and rehabilitation centre for the chronically mentally ill. It is administratively and functionally integrated to the Kasturba Medical College, Manipal. The centre started functioning in January 2010. The centre is a 50 bedded facility for the chronically mentally ill. It is located in the university campus on a 1.5-acre plot on a hillside facing a valley at Manipal. It provides a calm and soothing atmosphere to facilitate rehabilitative processes. The centre has separate residential wings for men and women. Each wing has 2 bedded rooms and dormitory facilities with common toilet and bath areas. Day care services are also provided at the centre.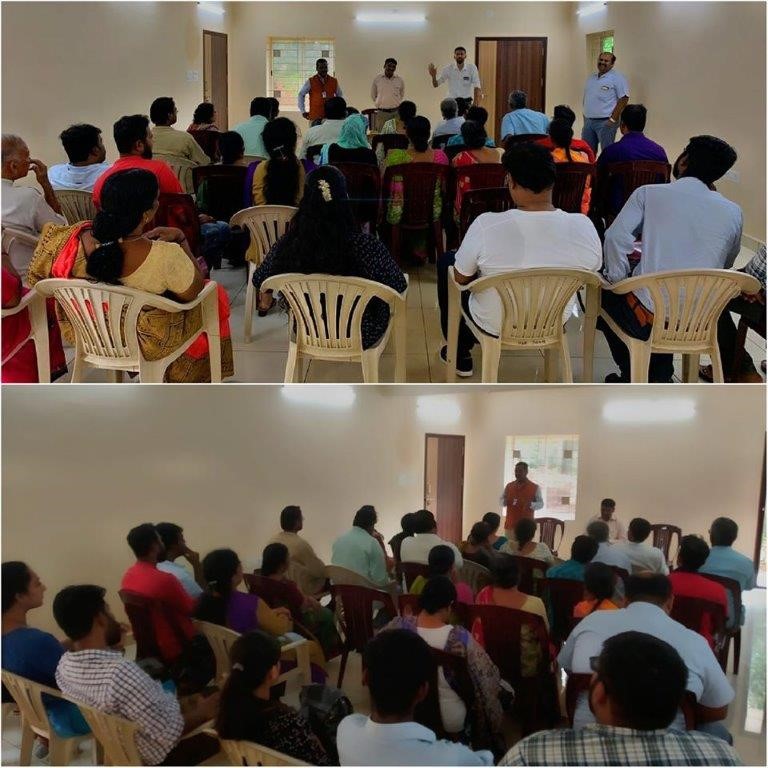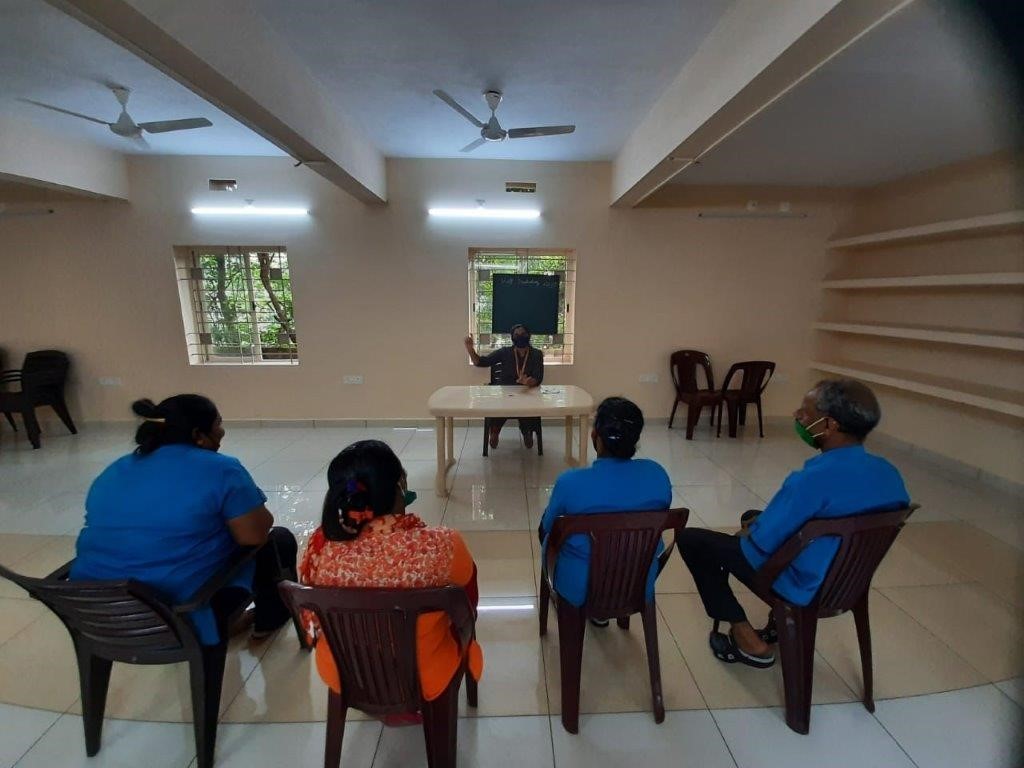 List of ongoing projects

 
 
 
 
 
 
 
 
 
 

Sl No

Title of the grant

Granting agency

Principal Investigator

Duration of the project

 
 

1

A Double-blind, Randomized, Active-controlled, Parallel-group Study of Paliperidone Palmitate 6-Month Formulation

Johnson & Johnson

Dr. PSVN Sharma

3 years

 

2

Effectiveness of integrated clinical and behavioural interventions for cardio vascular risk management among patients with serious mental disorders in psychiatric outpatient setting- A multi-centric randomised controlled trial

SCARF ICMR

Dr. PSVN Sharma

2 years

 

3

An observational study for schizophrenia relapse prediction

Johnson & Johnson

Dr. PSVN Sharma

3 years

 

4

Clinical Research Centre for Neuromodulation in Psychiatry

DBT Welcome Trust India Alliance

Dr. Samir K Praharaj

5 years

 
1.   Chhabra H, Bose A, Shivakumar V, Agarwal SM, Sreeraj VS, Shenoy S, Hazari N, Dinakaran D, Parlikar R, Koparde V, Ramesh V, Biswal J, Murugaraja V, Gowda SM, Chand PK, Sivakumar PT, Kalmady SV, Narayanaswamy JC, Murthy P, Girimaji SC, Venkatasubramanian G. Tolerance of transcranial direct current stimulation in psychiatric disorders: An analysis of 2000+ sessions. Psychiatry Research 2020;284:112744.
2.   Chudal R, Tiiri E, Brunstein Klomek A, Ong SH, Fossum S, Kaneko H, Kolaitis G, Lesinskiene S, Li L, Huong MN, Praharaj SK, Sillanmäki L, Slobodskaya HR, Srabstein JC, Wiguna T, Zamani Z, Sourander A; Eurasian Child Mental Health Study (EACMHS) Group. Victimization by traditional bullying and cyberbullying and the combination of these among adolescents in 13 European and Asian countries.  European Child & Adolescent Psychiatry 2021 Apr 21:1-4. doi: 10.1007/s00787-021-01779-6. 
3.   Grover S, Avasthi A, Chakravarty R, Dan A, Chakraborty K, Neogi R, Desouza A, Nayak O, Praharaj SK, Menon V, Deep R. Prescription patterns in clinically stable patients with bipolar disorder: Findings from the Bipolar Disorder Course and Outcome from India (BiD-CoIN) study. Asian Journal of Psychiatry 2021 Mar 1;57:102549.
4.   Mittal A, Nayok SB, Munoli RN, Praharaj SK, Sharma PSVN. Does lunar synodic cycle affect the rates of psychiatric hospitalizations and sentinel events? Chronobiology International 2021;38(3):360-366.
5.   Ekhtiari H, Tavakoli H, Addolorato G, Baeken C, Bonci A, Campanella S, Castelo-Branco L, Challet-Bouju G, Clark VP, Claus E, Dannon PN, Del Felice A, den Uyl T, Diana M, di Giannantonio M, Fedota JR, Fitzgerald P, Gallimberti L, Grall-Bronnec M, Herremans SC, Herrmann MJ, Jamil A, Khedr E, Kouimtsidis C, Kozak K, Krupitsky E, Lamm C, Lechner WV, Madeo G, Malmir N, Martinotti G, McDonald WM, Montemitro C, Nakamura-Palacios EM, Nasehi M, Noël X, Nosratabadi M, Paulus M, Pettorruso M, Pradhan B, Praharaj SK, Rafferty H, Sahlem G, Salmeron BJ, Sauvaget A, Schluter RS, Sergiou C, Shahbabaie A, Sheffer C, Spagnolo PA, Steele VR, Yuan TF, van Dongen JDM, Van Waes V, Venkatasubramanian G, Verdejo-García A, Verveer I, Welsh JW, Wesley MJ, Witkiewitz K, Yavari F, Zarrindast MR, Zawertailo L, Zhang X, Cha YH, George TP, Frohlich F, Goudriaan AE, Fecteau S, Daughters SB, Stein EA, Fregni F, Nitsche MA, Zangen A, Bikson M, Hanlon CA. Transcranial electrical and magnetic stimulation (tES and TMS) for addiction medicine: A consensus paper on the present state of the science and the road ahead. Neuroscience and Biobehavioural Reviews 2019;104:118-140.
https://eprints.manipal.edu/view/subjects/PSY.html
Clinical Research Centre for Neuromodulation in Psychiatry
The centre will serve as a resource in understanding the neurobiological correlates of pharmaco-resistance in psychiatric diseases, neurobiological effects of neuromodulation. In addition, it will act as a resource centre to disseminate the knowledge and expertise to the professionals who are interested to take up cutting edge research in the area of neuromodulation in psychiatry, to integrate the "big data" related to the previous two objectives for discovery of biomarkers that can predict differential clinical response to NIBS and thereby develop personalized, neuromodulatory interventions to impart "Precision Medicine".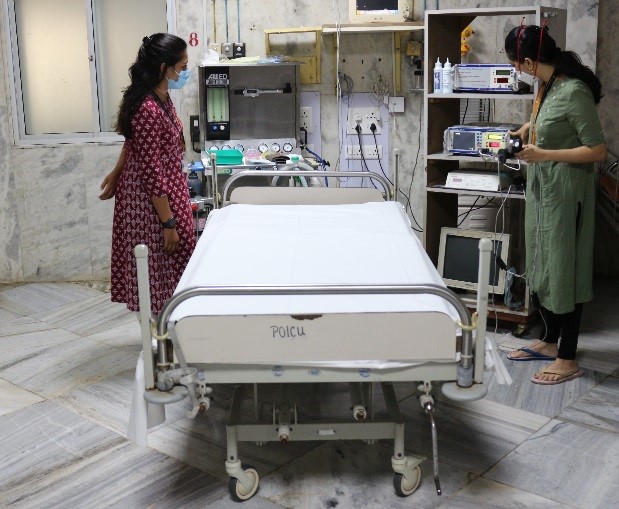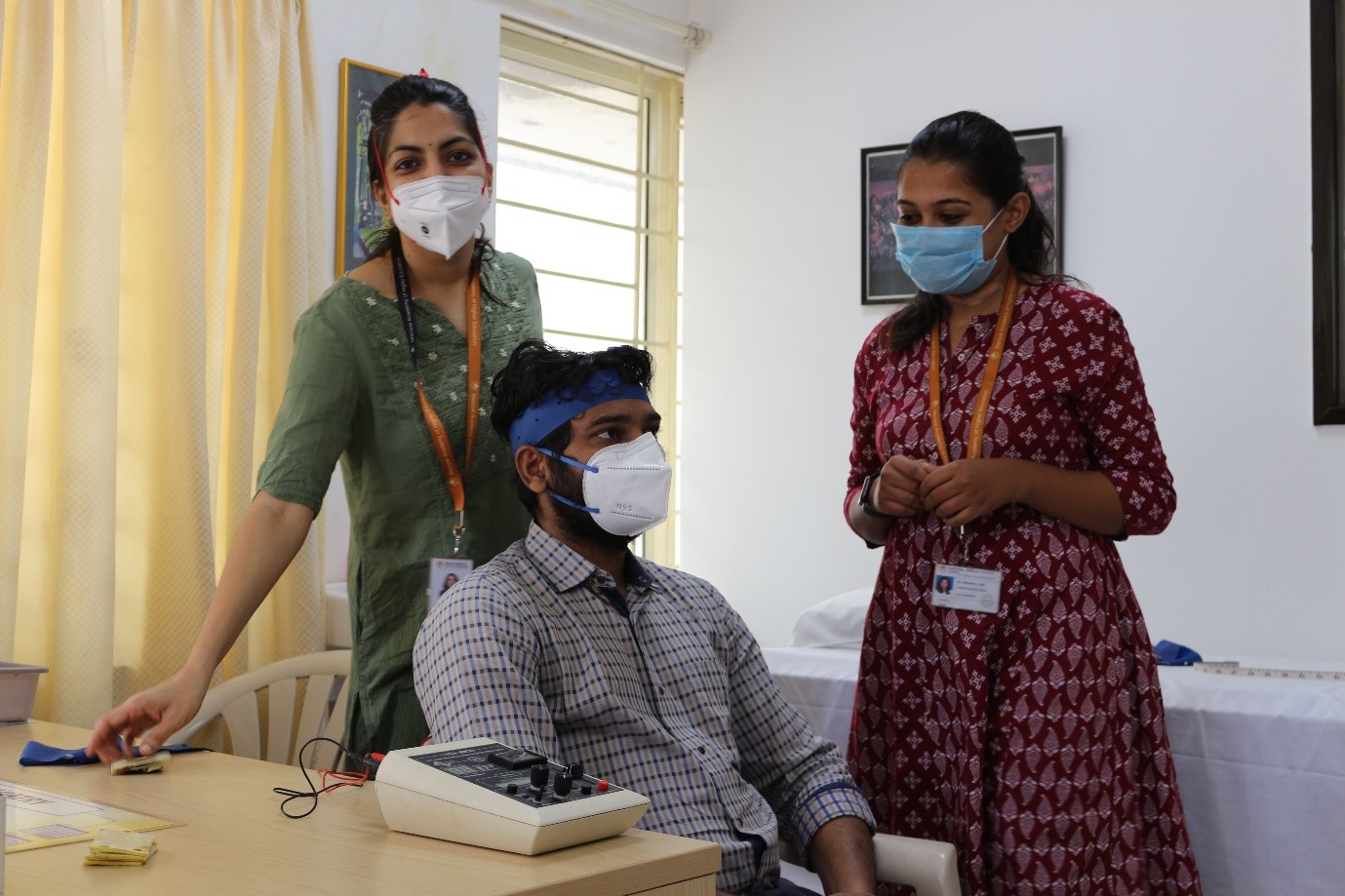 Telepsychiatry camps
Telepsychiatry camps at Kandloor PHC, Hebri CHC and Byndoor CHC, Basavakalyana PHC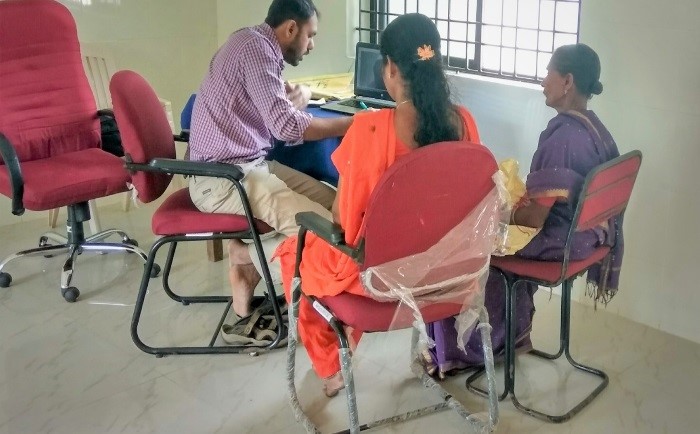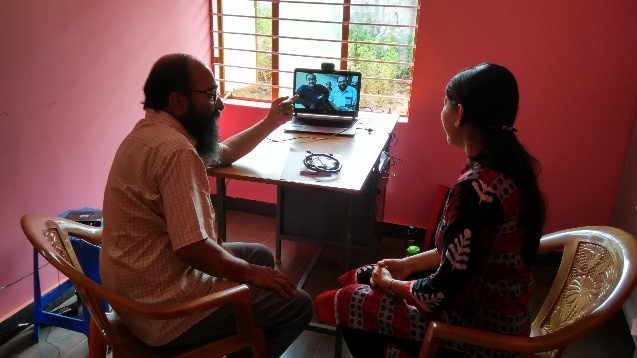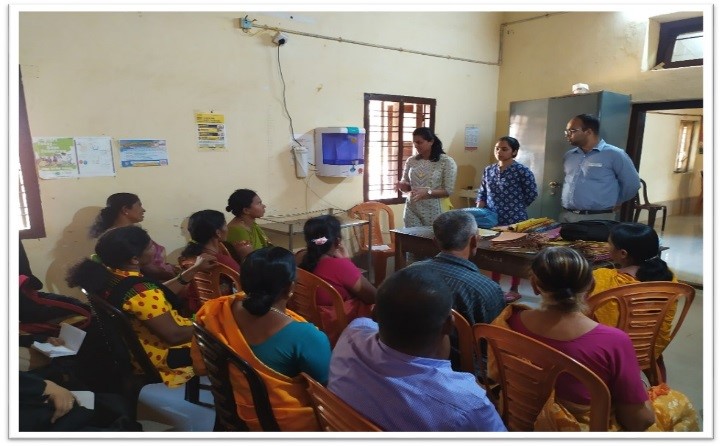 Hombelaku
Hombelaku is a medium to long term stay and rehabilitation centre for the chronically mentally ill. It is administratively and functionally integrated with Kasturba Medical College, MAHE, Manipal. It is functioning under a license from the Udupi district administration and has a board of visitors.
The centre has separate residential wing for men and women. Each wing has dormitory, single and twin occupancy with common toilet and bath areas. The rooms are well lit and ventilated with individual storage space for personal belongings. There is a common recreational area with television, internet and indoor games. A large multipurpose hall is available for dining (self-service) and for indoor occupational /group/vocational therapy purposes. The centre also has individual interview/therapy room and lounge for relatives and visitors. Kitchen is used on need basis for cooking activities