The Department of Microbiology at Kasturba Medical College, Manipal was founded in 1963. It is located at the Centre for Basic Sciences Building. Over years the department has witnessed seminal progress in the field of medical microbiology, leading to National and International Reputation. The department actively involves in imparting the science of microbiology with innovative pedagogy practices in higher education. The department offers quality clinical microbiology diagnostic services to the tertiary care hospitals and adjoining health care systems in the state through its accredited labs by ISO 15189:2012 and National Accreditation Board for Testing and Calibration Laboratories (NABL), a Constituent Board of Quality Council of India (QCI). The department is endowed with state-of-the-art research capabilities. Core areas of research pivots around all the major branches of medical microbiology; viz. immunology, serology, HIV testing and surveillance, aerobic and anaerobic bacteriology workstations, Enteric Disease Division, Mycobacteriology, Mycology, Parasitology, Molecular Biology of Infectious Diseases and Microbial surveillance in hospital and community settings.
All the laboratories have expertise, state of the art infrastructure and automation to function independently to carry out research. Proximity to diverse Faculty streams (Medicine, Dental, Pharmacology, Nursing, Allied Health, Engineering field) in the University campus and cohesive nature of laboratories under the ambit of Microbiology department with specific thrust areas of research enables cross pollination of research ideas and fuels active discussion as well as interdisciplinary to translational research.
Key Features
HIV ICTC (Integrated Counselling and Testing Centre), one of the best among 10 State Reference Laboratories (SRL) in Karnataka.
Mycobacteriology Laboratory, recognised as 'Designated Microscopy Centre' for Diagnosis of Pulmonary Tuberculosis
Research mentoring for MBBS students, Indian Council of Medical Research (ICMR) short term studentship grants

Teacher-Guardian Program for MBBS Students
Guiding and supporting MD Dissertations.

Student Career support by through Campus Recruitment conducted by University
Integrated teaching practice in MBBS curriculum
24x7 emergency laboratory services.
Collaborations
Cambridge India (CIPF) Collaboration in the research area of Melioidosis
Defence Research and Development Establishment (DRDE) India collaboration on Melioidosis
NIH - NIAID Clinical Infectious Disease collaboration on Cryptococcosis Research
HIV - ICTC Laboratory collaboration

Mycobacteriology Laboratory Designated Microscopy Centre for Diagnosis of Pulmonary Tuberculosis.
Core Competencies
Immunology
Serology
ICTC/HIV surveillance
Aerobic bacteriology
Antimicrobial testing
Anaerobic bacteriology
Mycobacteriology
Mycology
Parasitology
Molecular biology
Surveillance – Hospital and Community based.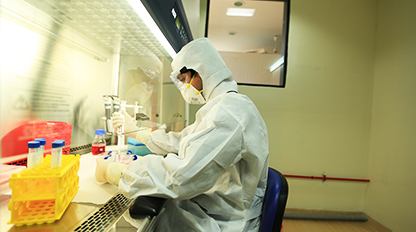 24 x 7 Critical Care Laboratory (CCL)
Management of the critically ill often calls for a team effort among health care providers with close patient monitoring, based on laboratory findings. Nested in the hospital premises, the 24x7 Critical Care Laboratory, Department of microbiology augments the diagnostic services in the frontiers of tackling infectious disease in the critically ill ones. It offers round the clock services with alerts and prompt communication.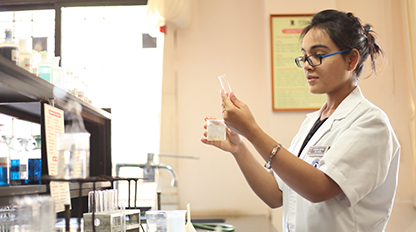 BSL3 laboratory facility for Tuberculosis
First of its kind in southern coastal Karnataka with facilities like; fluorescence LED Microscopy, Gene Xpert MTB/RIF, MGIT 960 Liquid culture system, Line Probe assays first line and second line and Phenotypic DST for the first line TB drugs. The lab is attached to Designated Microscopy Centre of the RNTCP and accredited by the RNTCP for the Line Probe Assay. It caters to the needs of nearby hospitals in Udupi, Dakshina Kannada and North Kanara. The lab also collaborates with other institutions of MAHE and, reputed national and international research institutions. It has mutual agreements with companies for research activities. Periodic national level training is imparted to postgraduates and junior faculties of medical institutions through workshops. The lab has been involved in helping State TB cell Karnataka for follow up cultures of the patients undergoing MDR TB treatment in 9 districts of Karnataka.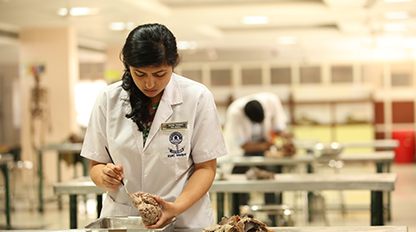 State Referral Lab (SRL) Integrated counselling and testing centre (ICTC) for HIV and surveillance
HIV SRL is one of the best among the 10 State Reference Laboratory in Karnataka, recognised by National AIDS Control Organisation (NACO), India. SRL caters to the districts of Udupi, Chikmagalur and Shimoga and provides training and assistance to the ICTCs. Both SRL and ICTC lab are accredited by National Accreditation Biological laboratories (NABL) India. ICTC provides free HIV testing and counselling facilities.
The Department of Microbiology, KMC Manipal offers the following program:
Individual departments under KMC are supported by state-of-the-art infrastructure for research and clinical experience.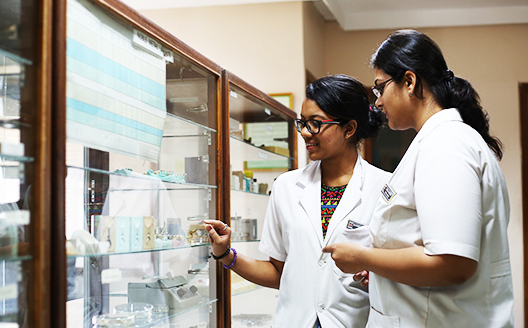 All the laboratories at the microbiology department have expertise, state of the art infrastructure and automation to function independently in carrying out research.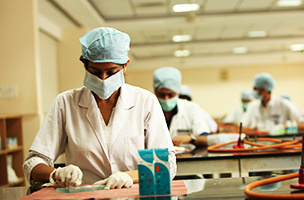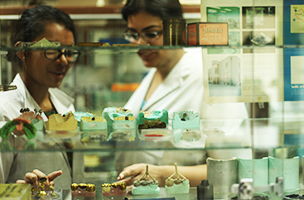 Diagnostic Microbiology Laboratory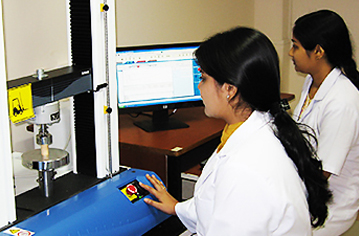 The lab caters to the diagnostic services and derives a research problem, faced in clinical medicine.
Research & Publications
The areas of research include: Evaluation of histogenesis of various organ systems using fetal tissues. Estimation of subcutaneous fat and fibre distribution and types in the abdominal region and its clinical implications. Effect of DHA and Colin on stress induced behavior and histological changes in the CNS. • Preventive and protective role of cissus quadrangular is extract on diabetes induced osteopenia and bone loss in osteoporosis- a cellular and molecular evaluation. Cellular and molecular mechanisms involved in curative and prophylactic role of Ceasalpeniabonduc extracts on Liver toxicity. Use of lead as nano-particle in traditional medicine - multi-organ approach to evaluate the functional, cellular and molecular alterations. Role of traditional medicinal preparations in wound healing - structural, biomechanical, molecular evaluations use normal and diabetic wound models.
Testimonials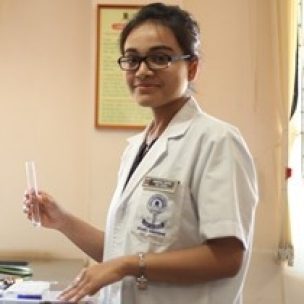 We get to do everything by ourselves. The sense of freedom and responsibility here ensures that we learn beyond classrooms.
Anshika Gupta
KMC Manipal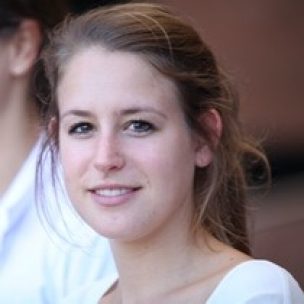 It has been a great experience to be at Manipal University for internship, a good opportunity to meet students from different countries.
Saskia Thomassen
KMC Manipal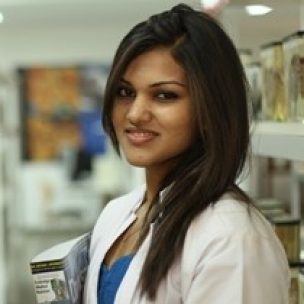 Manipal is a place with so much diversity but I feel at home. There is no other place like Manipal.
Merin Varghese
KMC Manipal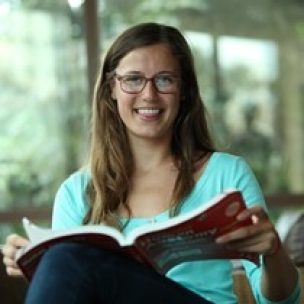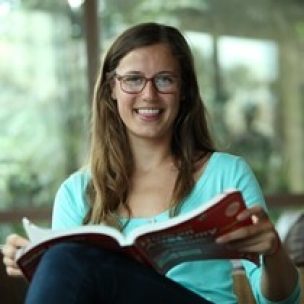 I find Manipal a very cute little university town, with all comforts like a good gym and swimming pool. It has an international vibe.
Joëlle Fliers
KMC Manipal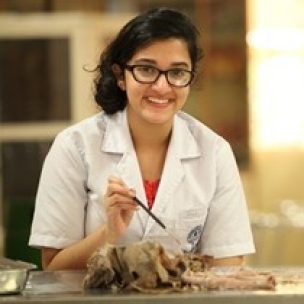 The learning environment here is unique. The infrastructure is designed to facilitate hands-on learning. I love the life here as a student!
Deeksha Sarin
KMC Manipal