The Department of Pharmacology at KMC Manipal, is involved in teaching Pharmacology to undergraduate MBBS students. The postgraduate program was started in 1971 and the doctoral programme was introduced in 1987.  It obtained recognition as Adverse Drug Reaction Monitoring Centre in 2011 by Ministry of Health and Family Welfare, Government of India under Pharmacovigilance program of India.
Various research projects - clinical and animal - are carried out in the department. Several projects have received funding from the Indian Council of Medical Research and industry so far. The faculty are also involved in guiding undergraduates for Short term studentship (STS) of ICMR, postgraduate thesis and doctoral candidates. Our students (undergraduate and postgraduates) and faculty have presented papers in conferences and won several awards so far.
Core Competencies:
 Pharmacotherapeutics
Pharmacovigilance

Pharmacogenomics

Experimental pharmacology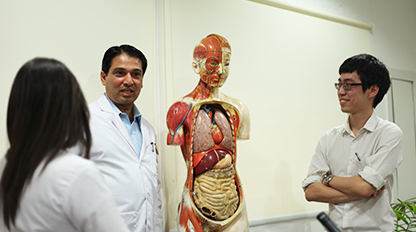 Teaching and Research
Training of undergraduates to inculcate a rational and scientific basis of therapeutics.
Modern teaching methods practiced including computer assisted learning, Case based learning, Simulated learning (mannequins) etc.
Training of postgraduates to make them competent in academics, research and industry.
Well-qualified and experienced
faculty
Guiding doctoral candidates
Conduct of research projects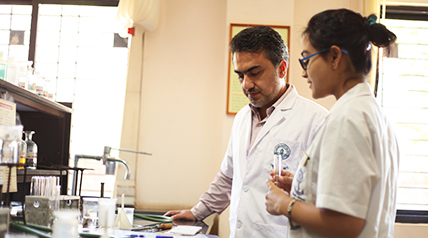 Pharmacovigilance
The department of Pharmacology, KMC, Manipal is designated as Adverse Drug Reaction Monitoring Centre in 2011  by Ministry of Health and Family Welfare, Government of India under National Pharmacovigilance Programme. The WHO through National Coordinating Centre, Ghaziabad has provided VigiFlow database access to the department; data about adverse drug reactions in Kasturba Hospital, Manipal is entered into VigiFlow and National Coordinating Centre forwards it to UPSALA monitoring centre, Sweden, where the data is analysed and feedback in the form of News Letter is given to all the ADR monitoring centres. There is a Pharmacovigilance committee, which comprises of faculty from Department of Pharmacology, Medicine and Psychiatry. The faculty, postgraduates and Technical Associate (Pharmacovigilance Program) from Pharmacology department collect data and do the causality assessment. The data is also uploaded in Khinfo Hospital website.                                                                
The Department of Pharmacology, KMC Manipal offers the following program:
Individual departments under KMC are supported by state-of-the-art infrastructure for research and clinical experience.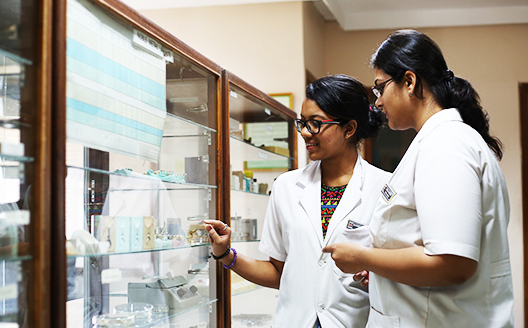 Well-qualified and experienced faculty
Well equipped with library, computers,  LCDs,
Laboratories are equipped with the state-of-the-art equipment's for conducting basic research like Actophotometer, Rotarod, Plethysmometer, Convulsiometer, Hot-Plate etc.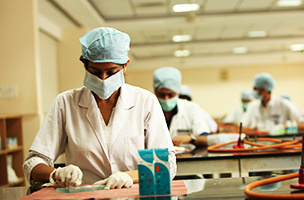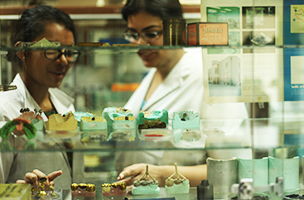 Museum of Anatomy and Pathology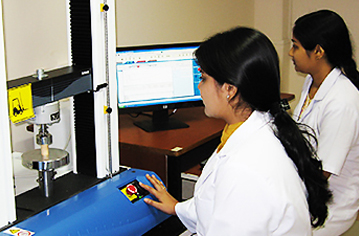 Research Laboratory is equipped with –
Gel Doc/Electrophoresis/Polymerase Chain Reaction (PCR)
Deep Freezer (-80ºC)
CO 2 incubator
Centrifuge
Elisa Reader
Auto analyser,
Autoclave,
BOD Incubator, Homogenizer etc.
Research area includes-Neuropharmacology, Metabolic disorders, Toxicity
studies,
Clinical research area includes Infectious disease, Respiratory disease,
Cardiovascular diseases etc.
Research & Publications
The areas of research include: Evaluation of histogenesis of various organ systems using fetal tissues. Estimation of subcutaneous fat and fibre distribution and types in the abdominal region and its clinical implications. Effect of DHA and Colin on stress induced behaviour and histological changes in the CNS. • Preventive and protective role of cissus quadrangular is extract on diabetes induced osteopenia and bone loss in osteoporosis- a cellular and molecular evaluation. Cellular and molecular mechanisms involved in curative and prophylactic role of Ceasalpenia Bonduc extracts on Liver toxicity. Use of lead as nanoparticle in traditional medicine - multi-organ approach to evaluate the functional, cellular and molecular alterations. Role of traditional medicinal preparations in wound healing - structural, biomechanical, molecular evaluations use normal and diabetic wound models.
Testimonials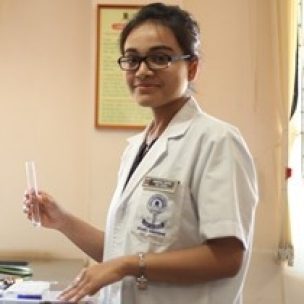 We get to do everything by ourselves. The sense of freedom and responsibility here ensures that we learn beyond classrooms.
Anshika Gupta
KMC Manipal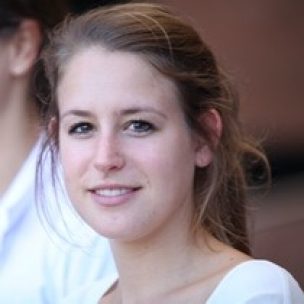 It has been a great experience to be at Manipal University for internship, a good opportunity to meet students from different countries.
Saskia Thomassen
KMC Manipal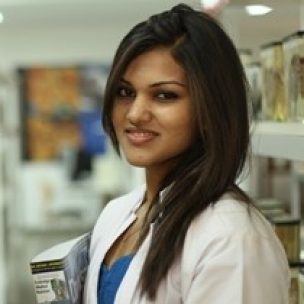 Manipal is a place with so much diversity but I feel at home. There is no other place like Manipal.
Merin Varghese
KMC Manipal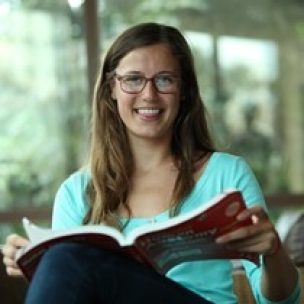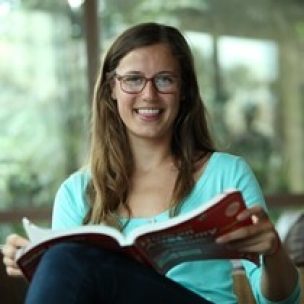 I find Manipal a very cute little university town, with all comforts like a good gym and swimming pool. It has an international vibe.
Joëlle Fliers
KMC Manipal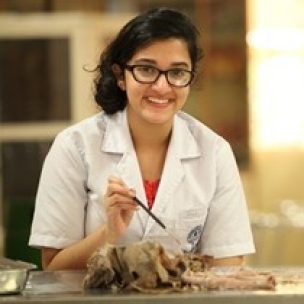 The learning environment here is unique. The infrastructure is designed to facilitate hands-on learning. I love the life here as a student!
Deeksha Sarin
KMC Manipal