Following the establishment of Kasturba Medical College, Manipal as the first self-financing medical college in the private sector in India in 1953, the Department of Pharmacology started functioning in 1967 for training medical undergraduates. The postgraduate program was started in 1971 leading to MD in Pharmacology. The doctoral program was introduced in 1987.  In 2011, the Department of Pharmacology obtained recognition as Adverse Drug Reaction Monitoring Centre (ADR) by Ministry of Health and Family Welfare, Government of India under Pharmacovigilance program of India. In July 2020, the department coordinated the establishment of Medical Device Adverse Event Monitoring Centre (MDMC) at Kasturba Medical College, Manipal under the Materiovigilance Program of India.
The department is well equipped, has qualified, experienced faculty and is involved in academics, research and providing support services to hospital. A unique aspect of our department is the academia-industry interaction for postgraduate training. The department research profile has improved with faculty foraying into network pharmacology, lipidomics, pharmacoeconomics, prognosis research and collaborating with national institutes. Faculty have coordinated clinical trials and handled projects funded by government agencies and industry. During the pandemic, faculty and postgraduates were involved in reporting adverse events following immunization (AEFIs). The department is involved in providing drug related information to clinicians, reporting ADRs (affiliated hospital, district TB program) and Medical Device Adverse Events as part of the National Program for safe use of drugs and medical devices.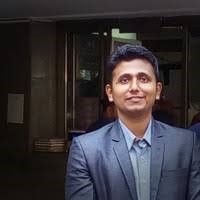 Dr Santosh Taur, MD, DM is an adjunct faculty of the Department of Pharmacology. He is the Medical Lead – Internal Medicine, Pfizer biopharmaceuticals Group, Pfizer Limited, Mumbai, India. Dr Taur has been a resource person for the CME on 'Access to Medicines' organized by the department. He has conducted training sessions in 'Pharmacoeconomics' and 'Drug Information Sheet: What is it and what does it contain?' for faculty and postgraduates.
Dr. Shubhadeep Sinha is a senior medical pharmacologist and pharmaceutical physician with over twenty-two years' experience in pharmaceuticals, clinical pharmacology, medical teaching & training, global clinical trials, drug discovery, global pharmacovigilance and regulatory affairs. He is currently working as Senior Vice-President and Medical Director at Hetero Labs, Hetero Group of companies. He is also a practicing family

| | |
| --- | --- |
| Serial Number | Name |
| 1 | Ms Aqsa Fathima |
| 2 | Dr. Shivaprakash G |
| 3 | Mr. Syed Mushraf |
| 4 | Mr. Jay Prakash |
| 5 |  Mr. Ganesh Shenoy |
| 6 |  Ms. Viola Savy Dsouza |
| 7 |  Ms. Debashrita Das |
| 8 |  Mr. Shivakumara Reddy K. |
| 9 |  Ms. Akshatha Ganesh Nayak |
| 10 |  Mr. Ravindraswamy |
| 11 |  Ms. Abhijna Ballal |
 1. Pharmacovigilance: The Department of Pharmacology, KMC, Manipal, is designated as Adverse Drug Reaction (ADR) Monitoring Centre in 2011, by Ministry of Health and Family Welfare, Government of India, under National Pharmacovigilance Programme. The WHO, through National Coordinating Centre, Ghaziabad, has provided VigiFlow database access to the department for entry of data related to adverse drug reactions. There is a Pharmacovigilance committee comprising of faculty from Department of Pharmacology, Medicine and Psychiatry. The faculty and postgraduates from Pharmacology department report ADRs from Kasturba hospital, other associated hospitals and district TB program.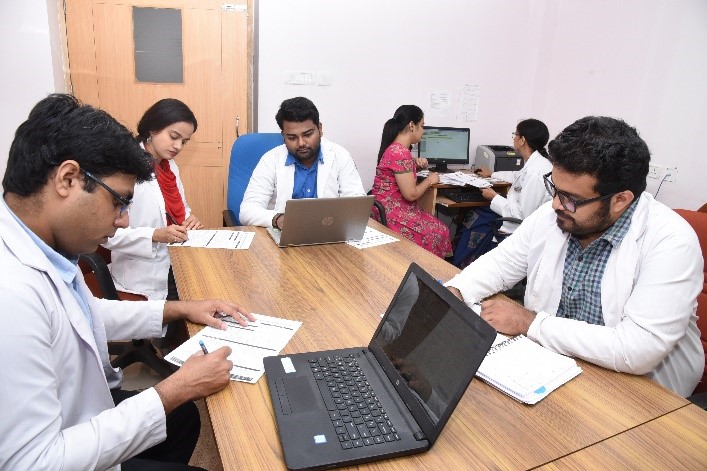 ADR reporting during COVID: The ADR monitoring center reported ADRs for drugs used in prophylaxis for treatment of COVID-19. Adverse events following immunization (AEFI) were reported by the department using the AEFI case notification form.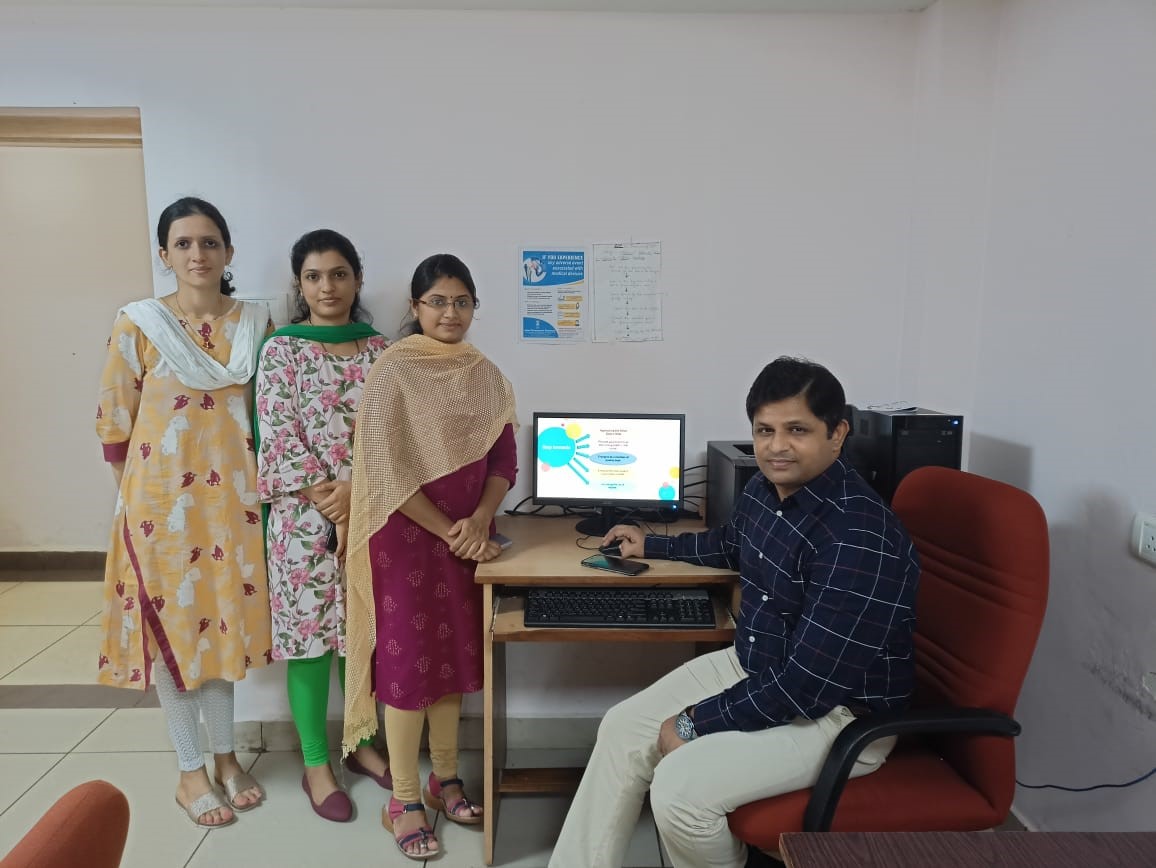 2. Materiovigilance: Kasturba Medical College, Manipal was recognized as one of the functioning Medical Device Adverse Event monitoring Centre (MDMC) on 7th July, 2020, to monitor and report, any unexpected or inappropriate medical occurrence, unintended disease or injury, related to the medical device. A materiovigilance committee comprising of biomedical engineer, hospital operations staff, clinicians, technical associate and faculty from Pharmacology department was constituted to improve the data collection and causality assessment.
 3. Drug information services: Drug related information required by physicians is provided by the faculty of department of pharmacology. 
Faculty carry out both basic and clinical research. They guide undergraduates, postgraduates and research scholars. Faculty have carried out projects funded by Indian Council of Medical Research and industry.
Ongoing research areas: Basic and clinical research: pharmacoeconomics, lipidomics, prognosis research, gut pharmacology, neuropharmacology, toxicity studies, metabolic disorders and traditional medicines.
Grants
 

Sl. no

 

Title

 

Funding agency

 

Investigator

 

Duration

1

A Prospective observational study to identify and evaluate the adverse drug reactions among patients on antitubercular medications

RNTCP State Operational Research Committee of Karnataka

Dr. Shalini Adiga (PI)

Dr Sadhana N Holla (CoI)

 

2020-21

2

 

Awarded INSA fellowship (2021-22); Underwent training in CFTRI, Mysore

 

INSA (Indian National Science Academy)

 

Dr. Shivaprakash G (PI)

 

2021-22

3

 

Expansion of Antimicrobial Stewardship and Infection Control of ICMR in secondary care hospitals

ICMR

Dr Bharti C Magazine (CoI)

2020

4

 

Role of Sirtuins in Fluoride induced neurotoxicity

 

ICMR

 

Dr. Smita Shenoy (PI)

 

2022-25
     Till date department has received a total grant funding worth Rs 2,40,93,588 from various government and private agencies.
Publications
1.    I Narayan A, Chogtu B, Janodia M, Venkata SK. A bibliometric study on the research outcome of Brazil, Russia, India, China, and South Africa. F1000Res. 2021;10:213. Published 2021 Mar 16. doi:10.12688/f1000research.51337.1. Scopus indexed, Q1.
2.    Gupta V, Shivaprakash G, Bhattacherjee D, Udupa K, Poojar B, Sori R, Mishra S. Association of health literacy and cognition levels with severity of adverse drug reactions in cancer patients: a South Asian experience. Int J Clin Pharm. 2020 Aug;42(4):1168-1174. doi: 10.1007/s11096-020-01062-9. Epub 2020 May 30. Scopus indexed, Q1
3.    Nayak AG, Kumar N, Shenoy S, Roche M. Evaluation of the merit of the methanolic extract of Andrographis paniculata to supplement anti-snake venom in reversing secondary hemostatic abnormalities induced by Naja naja venom. 3 Biotech. 2021;11(5):228. doi:10.1007/s13205-021-02766-z. Scopus indexed, Q1.
4.    Nayak V, Adiga S, Shenoy S, Holla S. Implementation and assessment of a module to enhance prescribing competency in undergraduate medical students. Med J Armed Forces India. 2021 Feb;77(Suppl 1):S122-S128. doi: 10.1016/j.mjafi.2020.12.025. Epub 2021 Feb 2. Scopus indexed, Q2
5.    Vybhava Krishna, Veena Nayak, Arvind Kumar Pandey, Sweenly V Sunny, K L Bairy. Chronic treatment with Escitalopram Reversed Scopolamine-induced Memory Impairment by enhancing Cholinergic activity in Wistar albino Rats. Research Journal of Pharmacy and Technology. 2021; 14(4):1887-2. doi: 10.52711/0974-360X.2021.00333. Scopus indexed, Q2
           Link for department publications
           https://eprints.manipal.edu/view/subjects/PHAR.html
App – ADRRIA (Adverse drug reaction reporting, identification and assessment) was launched on 23rd Oct 2019.  The app was created as a collaborative effort by Dr. Navin Patil (ex-faculty) and Dr. Veena Nayak, Associate Professor from Department of Pharmacology, KMC, Manipal, Mr. Akshay M.J and Mr. Arif Raza from Dept. Of Information & Communication Technology MIT, Manipal with an intention to enhance spontaneous reporting of adverse drug reactions by physicians.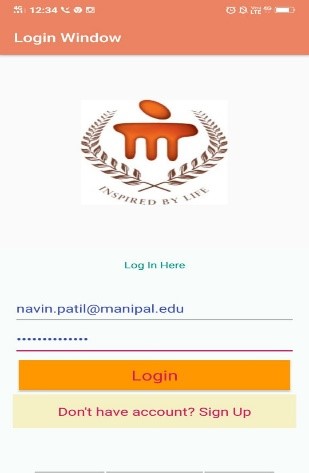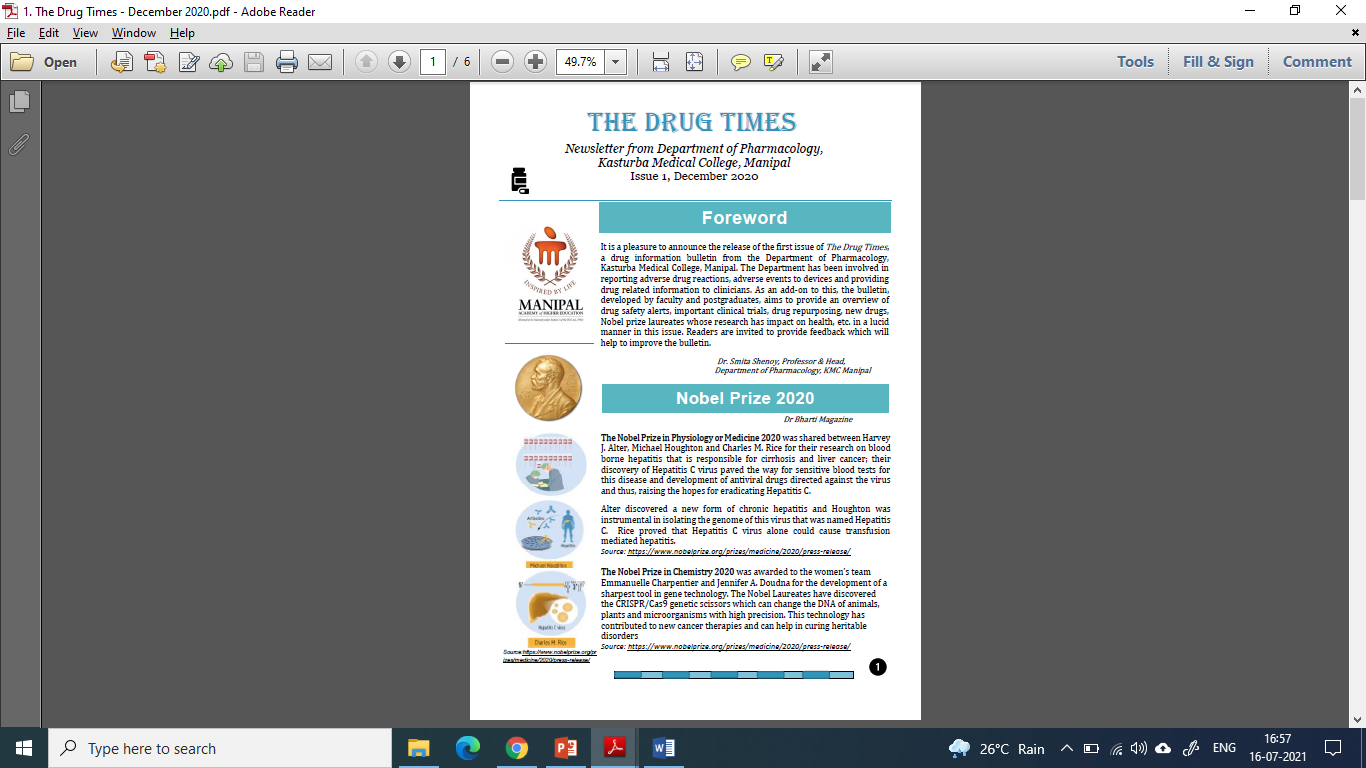 The 'Drug Times' a newsletter from the Department of Pharmacology was launched in December 2020.