International Centre for Applied Sciences (ICAS) has conducted annual sports meet on 5th March,2016.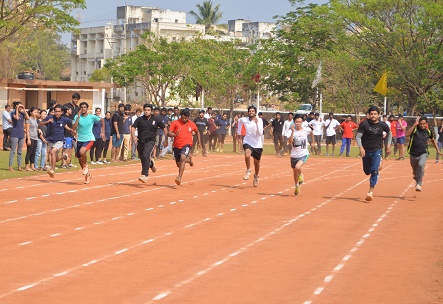 On 5th March 2016, ICAS organized the Annual Athletic Meet-2016 from 9:00am to 6:30pm in a splendid, memorable way, at the MIT Athletics/Cricket Ground. The Annual Athletics Day marked the last day of the ICAS Annual Sports Week 2016, where we had seen an array of athletic events like the 1500m relays to mixed 4*100m relays, High Jump to Tug of War. Dr. Suma Nair, Director of Student Affairs, Manipal Academy of Higher Education inaugurated the Meet and motivated the students to develop a spirit of physical fitness and sense of sportsmanship. Dr. Anitha, Deputy Secretary, Sports Council, MU gave away the prizes and awards in the evening. We are proud that this year's event was on a larger scale and successful due to the unlimited support from Director of Physical Education(MIT), Dr. Kemparaj H.B. This event in itself was as motivating as we sensed the sportsmanship spirit in all our students and tension between each other to win their sport.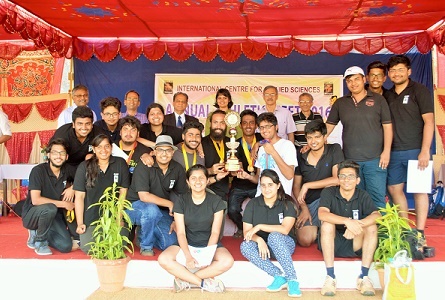 There were almost 100 matches played in over 13 sports for over 14 days from 21 Feb. to 04 March 2016. These events were a total package of tension and heat, smiles and aggression, excitement and tiredness. The ICAS Annual Sports Meet 2016, was an event that help developing a sense of responsibility and make the students realize the importance of sports and how it develops discipline in them which they can later use in their personal lives.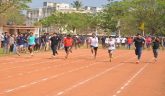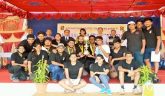 Akash Jain, President of Student Council welcomed the gathering. Dr. Radhakrishna S Aithal, Director of ICAS spoke on the occasion and wished the participants. The March Past was well presented by Seniors team who won the award. The event was formally concluded at 6:30pm after recognizing & appreciating the Senior Team with a Best Overall Championship Trophy. The coveted Best Outgoing Sportsman award was given to Manvijay and Best Athlete in Men and Women was awarded to Akash Patil and Medha Khilnani, respevtively. The Sports Secretary, Manvijay and Joint Sports Secretary, Medha Khilnani were appreciated and congratulated for their spirit and for successfully organizing the events since the very first day. Mayank Gandhi and Siddarth Kothari from first year ICAS were the Masters of Ceremony.