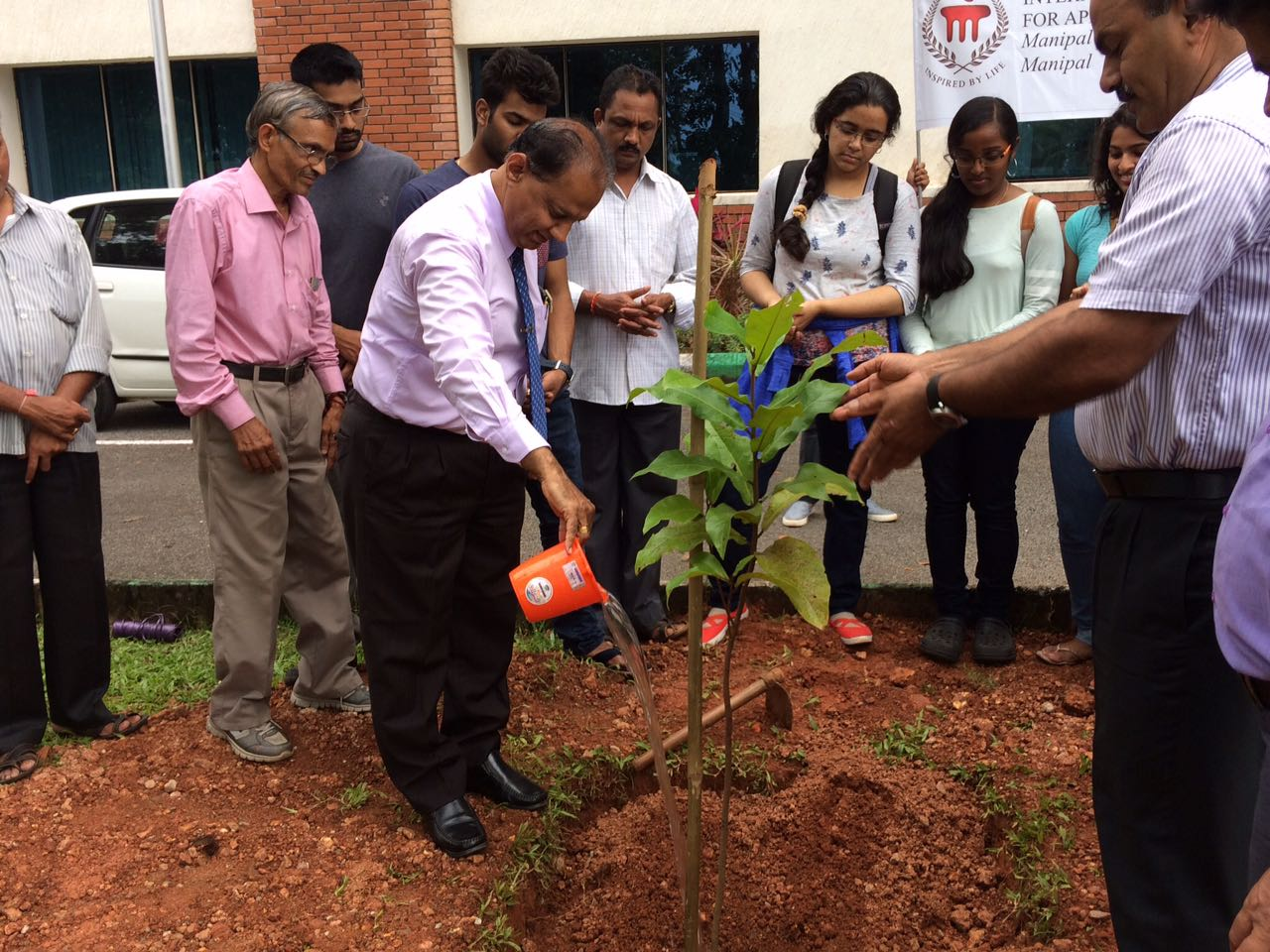 GREEN DRIVE- On 13th September 2017, the International Centre for Applied Sciences conducted a green drive as part of the "SwachhataPakhwada" week. It was on this day that the entire student council, including other students of ICAS, had eagerly come forth together to physically implement the essential purpose of a greener and safer world.
This was an initiative by our honorable director, Dr. Radhakrishna S. Aithal, because of whom a goal, which will have a massive beneficial impact in the long run, has finally been put into action. The sapling plantation event was a huge success, with the presence of senior teachers and the student council. The event was commemorated by the planting of a sapling by the director and the associate director, followed by six others planted by members of the student council.
Through carrying out the green drive, the entire body of ICAS completed the first step towards a cleaner and environmentally-friendly place, with a sincere promise of many more steps to take.
 If we all join hands and continue to strive progressively towards this goal, we can make an exceptionally beneficial difference on a large scale.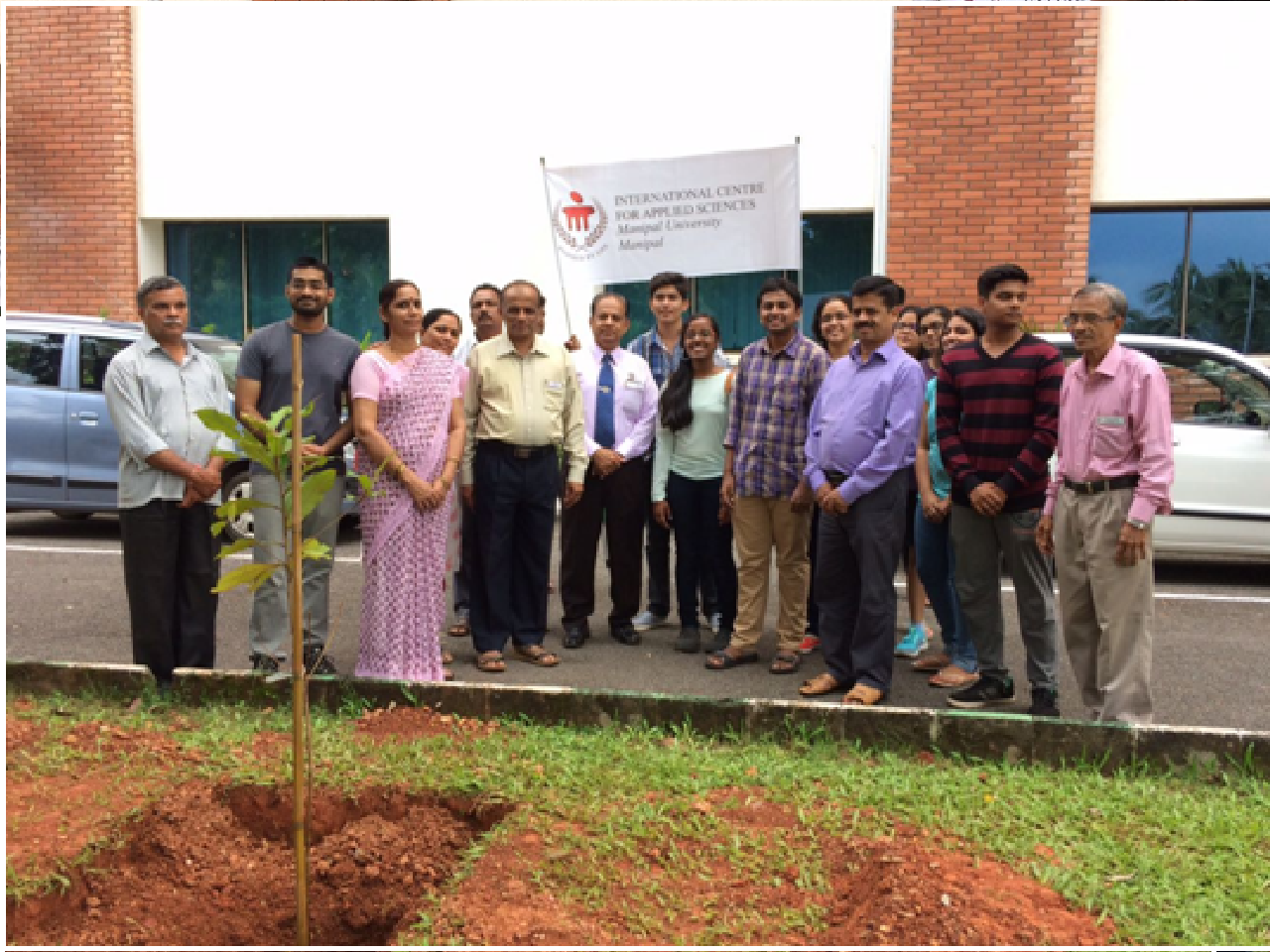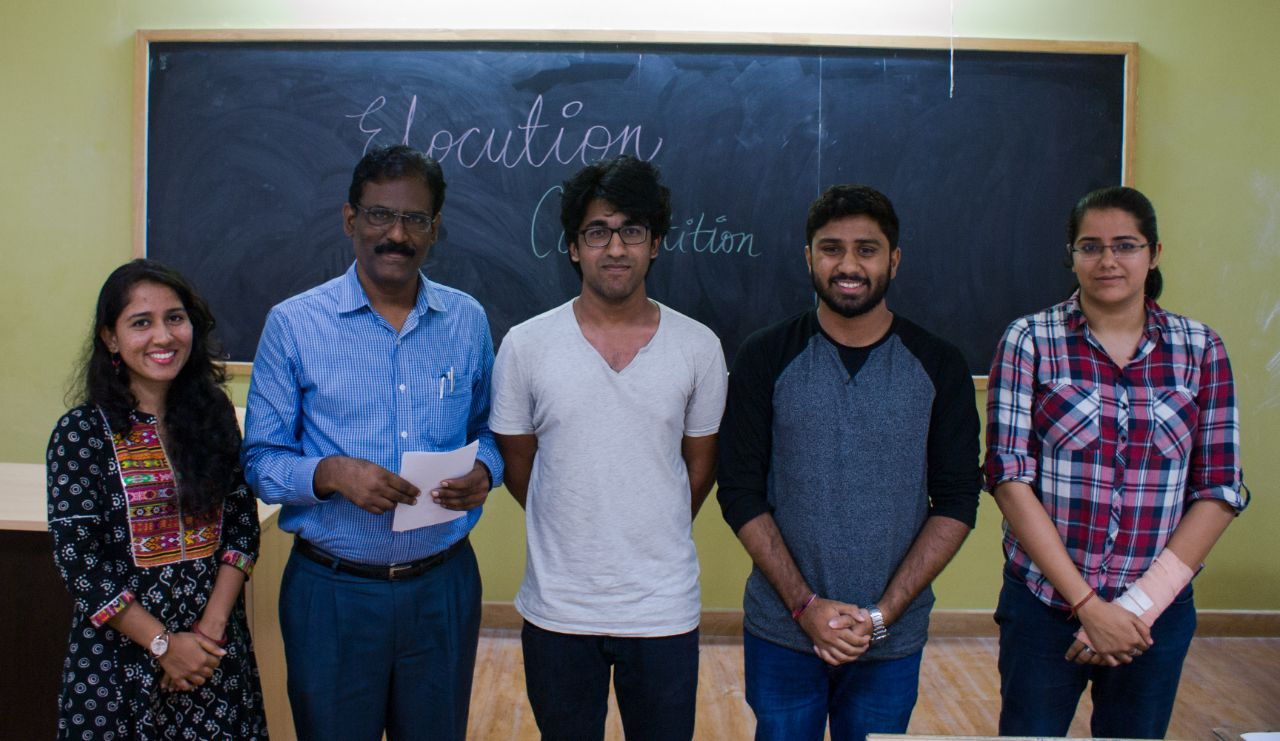 ELOCUTION COMPETITION-International Centre for Applied Sciences (ICAS) has always been exemplar in conducting events in such a way that the students participating as well as the audience not only enjoy but also get to learn a lot from it. With the same stance, the Editorial Board of ICAS conducted an Elocution Competition under the Swachhata Pakhwada for the students of ICAS on the 14th of September. The topic for the competition was "Health and Hygiene".
Students from various sections presented their views on the importance of Health and Hygiene and how it affects our lifestyle. The time limit given to the participants was 2+1 minutes. The students participated in substantial numbers and were very creative in terms of the content which included the benefits of health and a clean environment, the hazards of bad hygiene and the various ways in which we can lead a healthy life.
The judges for the event, Miss Sharal Correa and MrG.M Tungesh were impressed by the thoughts of the participants and also congratulated all of them for displaying courage to speak up on the stage. Dr Radhrakrishna S Aithal, Director of ICAS was also present to encourage the participants.
The Judges adjudged Harshal Nikam ( First Year) as the winner, Jason Britto ( First Year) as the First Runner Up and Soumya Sharma ( Second Year) as the Second Runner Up. Through this event, the students got to know about the importance of Health and Hygiene. The event also developed a sense of confidence and motivation among all the participants which will help them in the future.