Alumni Meet 2014 of School of Management was held on 15th November, 2014 at MIT AC Seminar hall.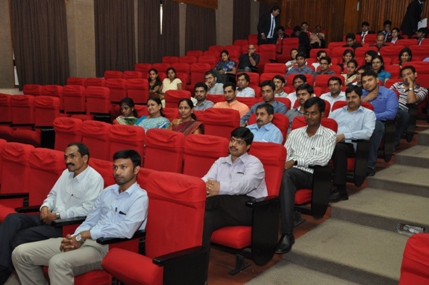 The Institute was started in the year 1999 and from then till 2014, 15 batches have passed out.  Students of School of Management have reached responsible and senior positions in the industry. Alumni of the Institute expressed to lend their helping hands and support the Institute.  There are plans now, in the Institute, to brief the current batches of the students regarding the corporate expectations.  Many alumni shared their industry experiences which provided valuable inputs to School of Management. 
Dr. KVM Varambally, Director of School of Management, Prof. Col. M.M. Shanbhag, Director of School of Jewellery Management, Dr. Prasanna R Kailaje, Director Alumni, Manipal Academy of Higher Education, Prof. Sandeep S Shenoy, Head of the Department of Commerce, Manipal Academy of Higher Education and faculty and staff members of School of Management were present in the meet.