SOM's Annual Athletic Meet 2014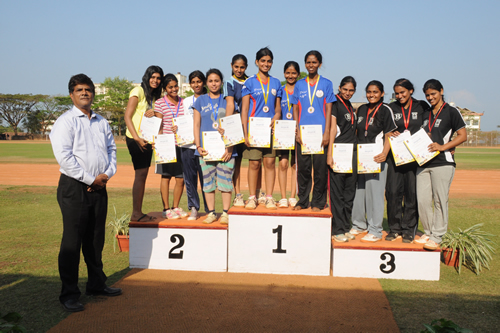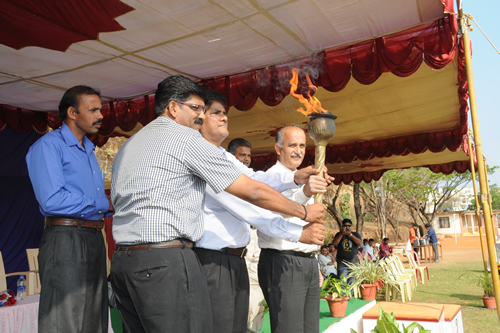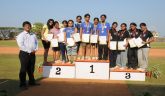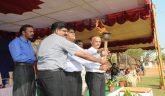 The Annual Athletic Sports & Games Week of School of Management, Manipal was held from 20th December 20, 2013 to February 25, 2014. Various Games like badminton, chess, table tennis, cricket, football, basketball, volleyball and throw ball were conducted for the students of SOM.
Second MBA A won the overall championship. Gautam of first MBA B and Priyadarshani second MBA B were the individual champions in the men's and women's sections respectively. While Sumanth of MBA B was the best outgoing sportsman, Sushmithta of MBA B won that honour in the women's section.
On the last day of the meet, athletics events were held. The inaugural function started with a March Past by all the four sections. Dr.Srikanth Rao, Joint Director, MIT was the chief guest of the inaugural function.

Prof.R.Venugopal, Director (Former), School of Management, Manipal, while addressing the gathering recalled his childhood memories of playing cricket. He also emphasized the urge for a sportsman to win.
Addressing the gathering Dr.Srikanth Rao, highlighted about the various sports and games facilities provided by the university. He also lauded the efforts taken by the School of Management to ensure maximum participation from the students. Gururaj Patil, Sports Secretary of SOM administered the oath to the athletes.

The event started with the 800 M race for both men and women. Certificates and medals were given to winners and runners in various events by the faculty members of SOM. The prizes were distributed by
Prof. Venugopal,

Prof. Smitha Nayak,

Prof. Yogesh Pai, Dr.

Rajasekaran Pillai, Prof.

Raveendra Rao, Prof. Kavitha ,

Porf. Naveen,

Prof. Swathi Bhat
and all the non-teaching fraternity gave away the certificates, medals and prizes to the students. The overall championship trophy was jointly given by the faculty members.