Workshop for MSME's by Start-Up Club, SOM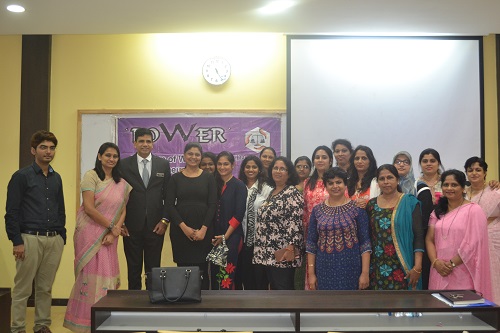 Workshop for MSME's
IGNITE- The Startup Club of School of Management, Manipal Academy of Higher Education conducted a Workshop for the MSMEs on the themes of Digital Marketing, IPR issues for MSME's & Customer retention strategies on September 8th 2016.
Digital Marketing:
The workshop by Prof Chetana Madoddi of School of Management gave insights on how digital marketing is helpful in the current business environment for MSME's. The major topics covered in the workshop for the POWER members were the differences between traditional and digital marketing and its effects on day to day business activities. Further Prof Chetana Madoddi spoke about E-marketing strategies and the various business models in B2C, also o how search engine optimization will help in the growth of the business by creating a good online presence for these companies. The following talk will help these businesses to acquire customers by the fast growing digital domain.
IPR issues for MSME's:
Prof Raveendra Rao of School of Management spoke about on how Intellectual Property Rights can be utilized by any business to safeguard their ideas and trade secrets. He also highlighted the various kinds of IPR's such as Patents, Copyrights and Trademark, and on how these are applicable for various intellectual properties and the procedures for applying to get one of these. Examples of companies who have benefitted hugely by IPR were also discussed and how to tackle situations such as IPR violation and the laws pertaining to each and every type of IPR.
Customer Retention Strategies:
Prof Ashish Vishwanath of School of Management spoke on how important is the retention of customers for a particular business; especially MSME's who have a very low loyalty among its customers. He spoke to the members about how to identify the right target market for their products and services in their area of operations ie Udupi district, and also on how to overcome the changing consumer behavior of the customers due to the various options available to them in the market and the switching costs. He also gave insights on how important is customer retention compared to customer acquisition for a business and the various costs involved in the process of acquiring and retaining customers.