Guest Talk by Mr.Rajinikanth, Sr.Manager (L&D), MCF Mangalore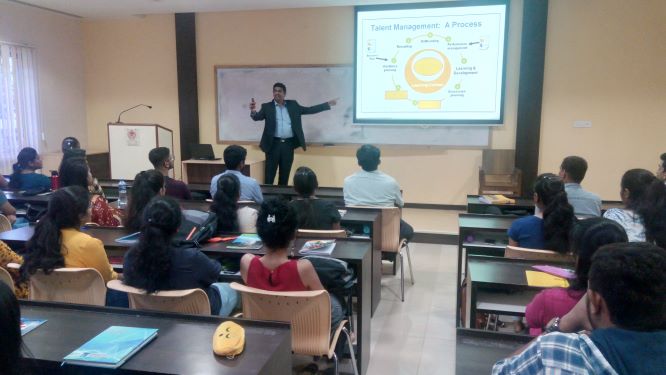 Mr. U. Rajinikanth, Sr. Manager-Learning & Development, Mangalore Chemicals and Fertilizers addressed the students of I MBA section A & B on August 21, 2018.
He spoke about how the HR function transformed itself over the decade to the present state of focusing more on talent acquisition and talent retention.
In his lecture he emphasized the importance of talent management for the industry and how it is integrated with the other HR functions. He shared how the talent management function is implemented in the industry by highlighting the example of MCF.
Students got an insight about the process of Talent Management from the industry perspectives. He gave some live examples and shared his experiences with the students. The integration of various function of HR with the Talent management function was also discussed.