Throwball Women Inter Class Competition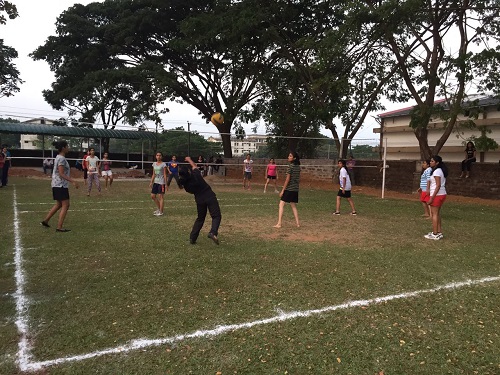 THROWBALL WOMEN INTER CLASS COMPETITION
The Throwball Women Inter Class Competition was held on 9th November,at MIT ground, Manipal. There 4 teams from 1st year and 2nd year taking part in the competition. 
The fixtures were put on lot basis with a total of three matches. It was a match which consisted 3 sets. The tournament was on a knockout basis. The team winning will see through next stage, whereas the team losing is out of the tournament. The first match was played between a combined team of 1st year healthcare and global MBA and 2nd year MBA 'A' section. The second match was against 2nd year MBA 'B' section and 1st year MBA 'A' section. After this first round of the match, 2nd year 'A' section and 'B' section qualified for the final match. Both teams were equally strong and the same was displayed in the game.
The results of the tournament as follows;
Winners: 2nd year MBA 'A' sec
Runners: 2nd year MBA 'B' sec
This event was organized by two of the office bearers of Sports & Athletics Club, School of Management. The office bearers were enthusiastic and very keen to manage the event. They put a lot of efforts to pool in talented players from various streams of School of Management.