FIT INDIA MOVEMENT - MIM organised Cycling Event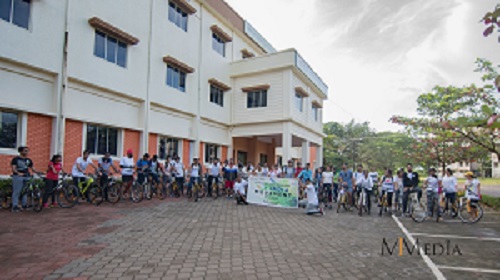 Cycling was the second event of the Fit India Movement which was held on Sunday, September 15th, 2019. With great zeal and exuberance, the event kicked off at 8:30 am with a total number of 60 participants participating in it. Dr.Raveendranath Nayak, Director of MIM  led the event along with the support and coordination of Dr Kavitha T C, Sports Faculty Advisor and Dr Upendra Nayak, Deputy Director-Physical Education, MIM. The distance to be covered was 12km.  The active participation of the MIM students from the beginning to the very end made this event a grand success.

Enroute:

MIM - Venugopal Temple - Syndicate Bank Head Office - Tiger Circle - EDU Building - Endpoint

 Endpoint - Marena - KMC - MIT - Kamath Circle -Student Plaza - MIM.