Startup Club Inauguration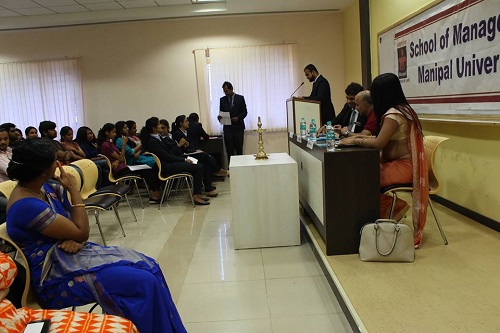 The start-up club ("IGNITE- The never ending Saga") of the School of Management of Manipal Academy of Higher Education, Manipal was inaugurated recently. The Chief Guest was Ms. Saritha Santhosh, the President of the Udupi District Women Entrepreneur group (POWER). The guest of honor was Dr. Arun Shanbhage, Chief Innovation Officer, Manipal Academy of Higher Education. Inaugurating the club Dr. Raveendranath Nayak, Director School of Management said "new business opportunities are aplenty such as biotechnology, life sciences, pharmaceutical sciences and IT. MBA graduates can also start enterprises in service sector, which will outstrip manufacturing sector in the future." He encouraged the MBA students to take up the challenge of perusing entrepreneurial carrier.
Ms. Tejasvini Shetty gave vote of thanks. Dr. Smitha Nayak and Prof. Raveendra Rao were Present.