Workshop on Professional Etiquette was Organized by SOM on 23rd February 2016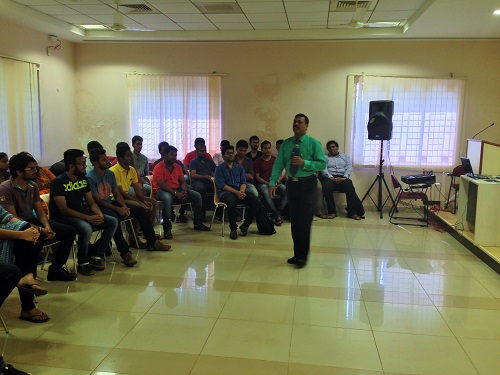 Workshop on Professional Etiquette
A workshop on "Professional etiquette" was organized by School of Management on 23rd February 2016. The resource person for the workshop was Prof. Radhakrishna who has nearly 4 decades of experience in the Academy of General Education, Manipal. The workshop was attended by all the First year MBA students.
The workshop covered three topics, i.e., Protocol, Etiquette and Manners in corporate world. Prof. Radhakrishna emphasized on the need to have right attitude and gave an insight into employer expectations. He also stressed on the need to know what the dos and don'ts are for an early career manager in an organization. The session was presented in an interactive style, helping the students understand the importance of the corporate code of conduct.
The workshop concluded with vote of thanks by Dr. Raveendranath Nayak, Director, School of Management, handing over a memento in appreciation of the resource person.