'Manipal is a product of Dr TMA Pai's vision', says Vice-Chancellor, MAHE during BPharm freshmen induction programme 2018-19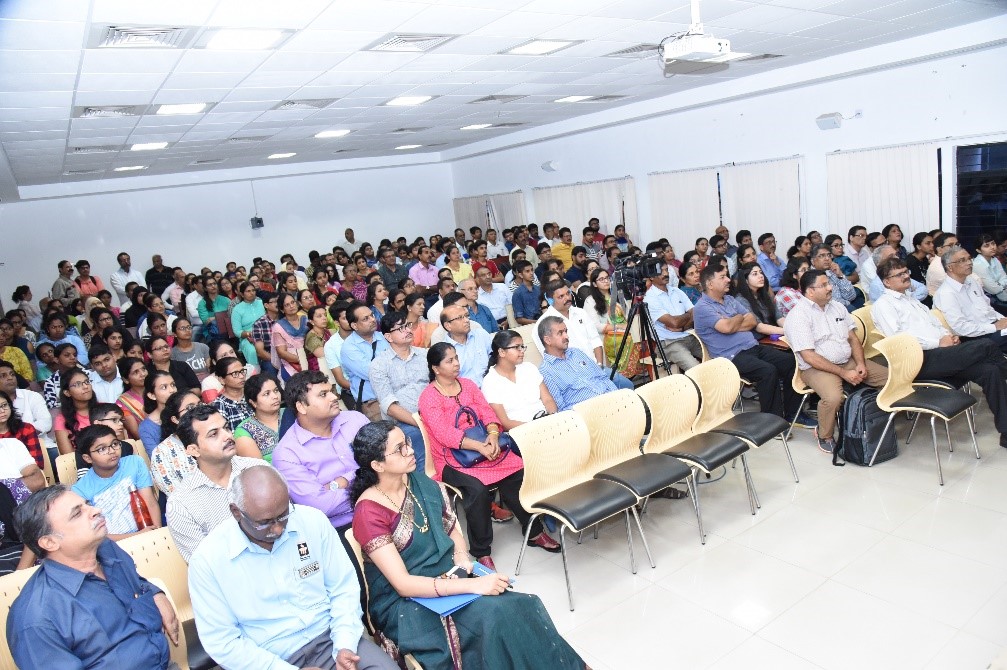 As is the norm with every academic year, Manipal College of Pharmaceutical Sciences organized the orientation programme for freshmen of BPharm course on July 16 and 17, 2018. The programme was inaugurated on July 16 at the hands of the Chief Guest, Dr H Vinod Bhat, Vice Chancellor, MAHE, Manipal.
"Manipal has been a product of Dr. TMA Pai's vision executed by the family and generations of teachers. MAHE has produced  over thousand alumni, and  are in different parts of the world. The illustrious one stands out but to me, every student passed out is our ambassador and is the testimony of our success" said Dr Bhat. Cherishing the status of 'Institute of Eminence (IoE) which was awarded to MAHE by the central government,' he said, "Institute of Eminence" did not occur by chance. The status was obtained by a focused approach by measuring the past performance and evaluating future potential of the University." He welcomed the freshmen and parents to Manipal, and said "Students have ample opportunities here, which are not available elsewhere. They will have to look at things happening around, considering the university as an entity". He lauded MCOPS for being the first college in the country to have a chapter, fostering international exchanges amongst undergraduate students.
Dr C Mallikarjuna Rao, Principal, Dr M Sreenivasa Reddy, Vice Principal, MCOPS and Dr. N Udupa, Director-Research (Health Sciences), MAHE, graced the occasion. Later Dr Rao, gave an overview of the BPharm course. The two-day orientation programme provided information regarding the curriculum, campus life, and opportunities and facilities at MAHE campus. Along with the design of syllabus, students were educated about the rules and regulations, extracurricular activities and opportunities to explore their talent. The induction programme facilitated the students seamlessly through the campus facilities and helped in building a network of resources to start their academic sojourn