Antibiotic awareness week held in and around Manipal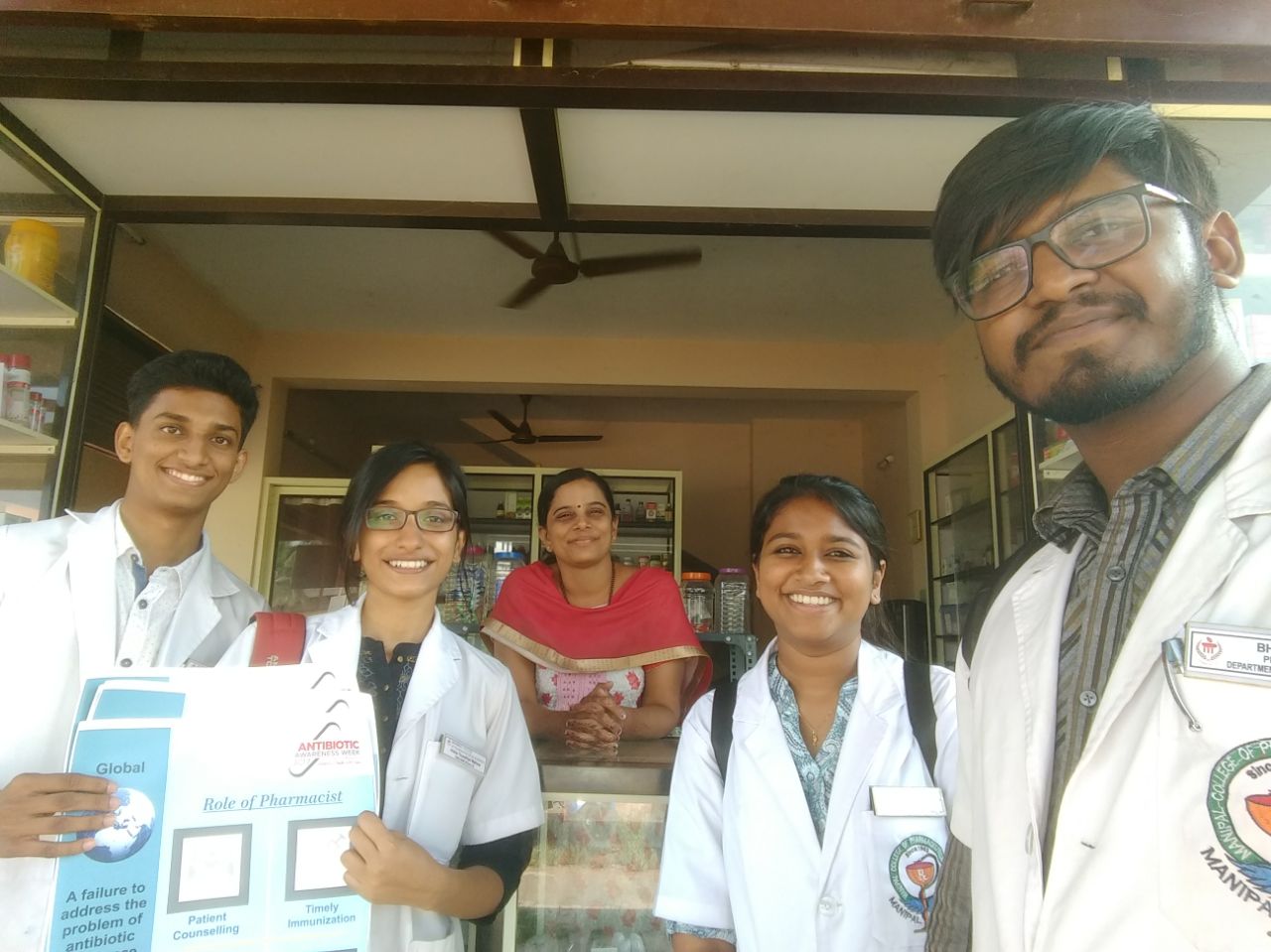 13 - 19 November 2017 was regarded as Antibiotic Awareness Week among healthcare professionals worldwide. This year, the week was marked with the theme 'Seek advice from a qualified healthcare professional before taking antibiotics.'
On 14 November, Department of Pharmacy Practice, Manipal College of Pharmaceutical Sciences, Community Development Committee, Manipal Academy of Higher Education Association of Pharmacy Students, Dr TMA Pai Endowment Chair on Antimicrobial Stewardship, KMC and Department of Infection Control and Management, KMC together organized an awareness program for the community pharmacists around Manipal-Udupi.
Thirty students of Manipal College of Pharmaceutical Sciences volunteered for this events. During the course of the day, six groups of students visited over thirty five pharmacies around Parkala, Manipal, Udupi and Malpe. The goal of the programme was to spread awareness among the employees of the pharmacies regarding the emergence of resistance with over use of antibiotics and about the law against dispensing of antibiotics over the counter.
Posters and leaflets depicting the importance of rational and proper use of antibiotics were distributed. In addition, flyers describing the role of pharmacists in preventing antibiotic resistance and educating the general public were also given to the employees.
This event was conducted successfully under the guidance of Dr. Mahadev Rao, Professor and Head, Department of Pharmacy Practice; Dr. Kanav Khera, Faculty Coordinator, CDC and Dr. Vandana K E, Chairperson, Dr. TMA Pai Antimicrobial stewardship program.