MoU signed for Manipal - Schrödinger Centre for Molecular Simulations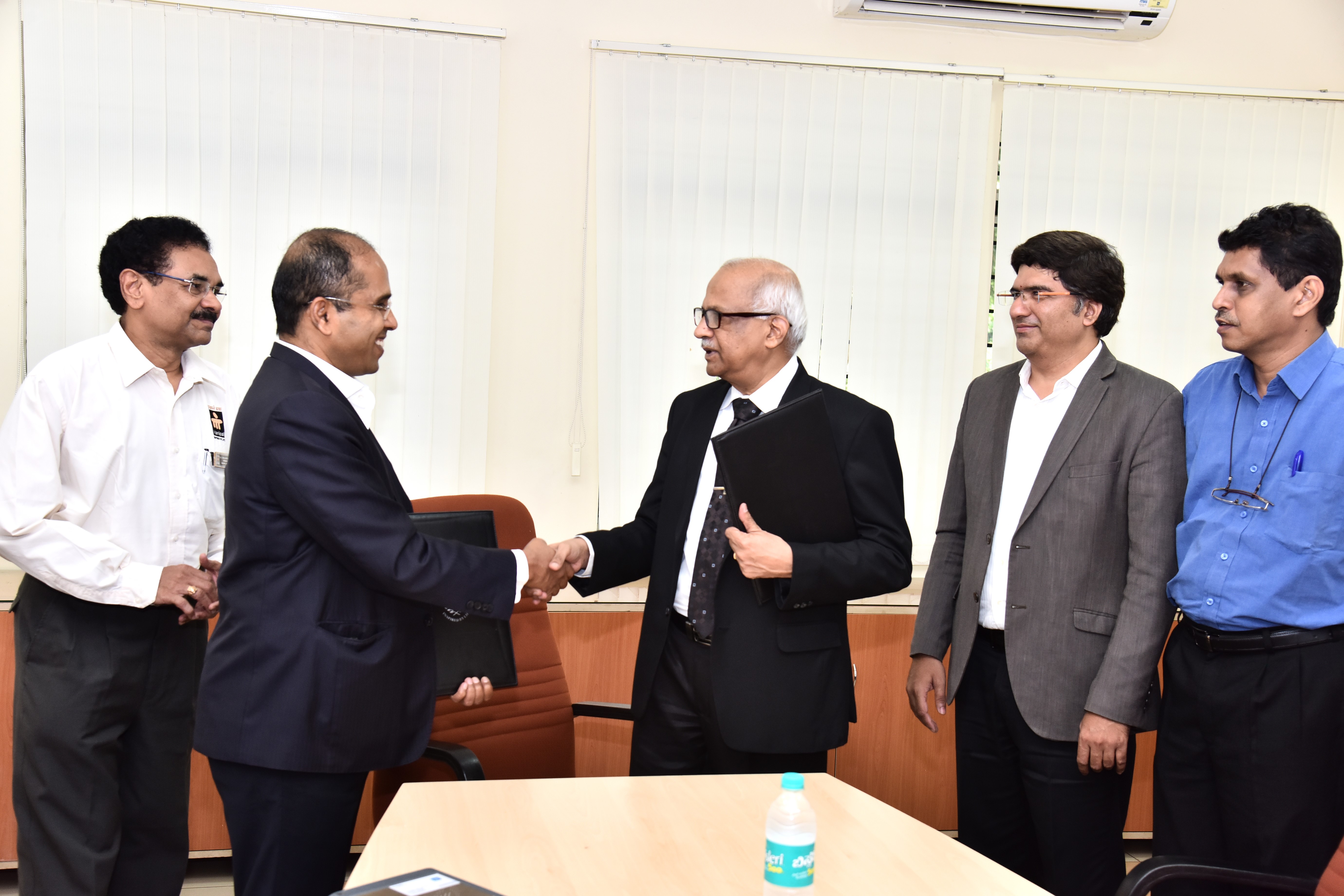 A Memorandum of Understanding was signed between Manipal Academy of Higher Education (MAHE), Manipal and Schrödinger, LLC, New York, USA for setting up a Center of Excellence in Molecular Simulation in Manipal.  The Centre is named as "Manipal - Schrödinger Centre for Molecular Simulations". This is the first-of-its-kind pact where Schrödinger, LLC is signing a MoU with an Indian University. Accordingly, Schrodinger will provide guidance and training to the scientists of MAHE in MAHE's efforts towards becoming a pioneer in the field of molecular simulations. MAHE has subscribed Schrodinger package in total, being unique amongst the Universities in the country.  The event was held on 26 March 2018 in Manipal College of Pharmaceutical Sciences (MCOPS). The Vice Chancellor of MAHE, Dr H Vinod Bhat and Mr Raghu Rangaswamy, Vice President, Schrödinger, jointly signed the MoU. A video message of Dr. Jörg Weiser, Executive Vice President and Managing Director, Schrödinger GmbH, who could not attend the event, was played before signing the MoU. 
Dr. Weiser said in his message that "We are very pleased to establish a Center of Excellence at Manipal Academy of Higher Education. By working together, we hope to uplift Manipal's scientific research activities, and to train a new generation of researchers on the most advanced molecular simulations."
Subsequently, the newly commenced 'Manipal-Schrödinger Centre for Molecular Simulations' was inaugurated by Dr Bhat and Mr Rangaswamy. During the inaugural address, the Vice Chancellor said that this MoU with Schrodinger and the establishment of the Centre of excellence would further strengthen MAHE's research capabilities to improve the quality of the research output. The "Manipal - Schrödinger Centre for Molecular Simulations" aims at developing a few new chemical entities (NCEs) for the treatment of cancer, infectious diseases, Alzheimer's disease and take them to clinical trials in the next 5 years. Besides, the centre will provide opportunities for faculty members, research scholars and postgraduate students to get trained in the area of molecular simulations through workshops and seminars.
Dr. N Udupa, Research Director-Health Sciences, Dr. C Mallikarjuna Rao, Principal, MCOPS, Dr. M Sreenivasa Reddy, Vice Principal, MCOPS, Dr. Aparna I N, Associate Dean, MCODS and Director Planning, Prof. Raghuvir Pai, MIT, Dr. Pritesh Bhat, Senior Application Scientist, Schrödinger, Dr G Gautham Shenoy HoD Pharmaceutical Chemistry and other Heads of the Departments of MCOPS were also present during the occasion.