MCOPS Alumni Meet at Dubai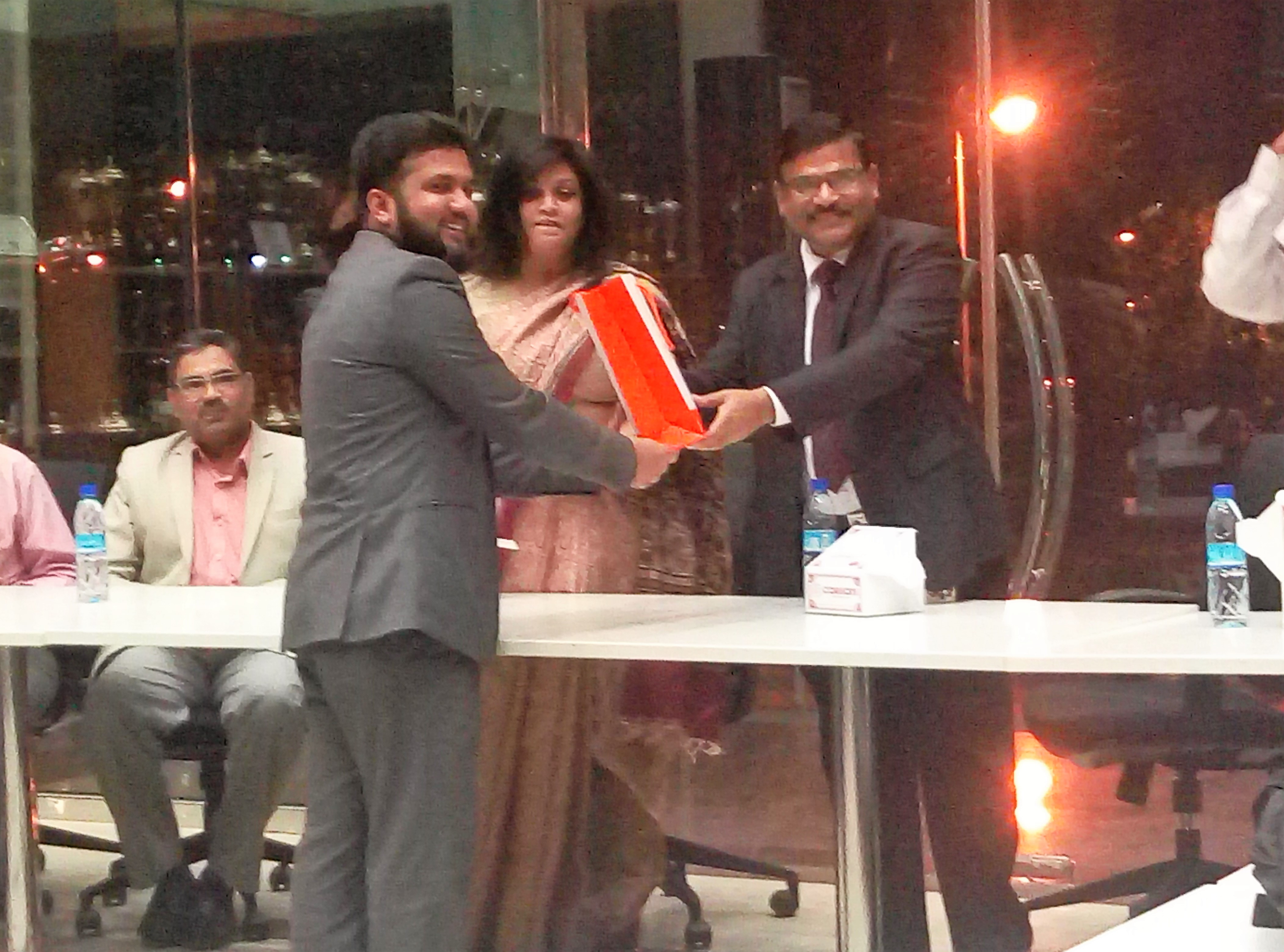 A faculty and student team from Manipal College of Pharmaceutical Sciences visited Dubai for the DUPHAT conference during 6-10 March, 2017. During the visit, the Global MCOPS Alumni Meet was organized by Manipal Academy of Higher Education Dubai Campus on 7 March 2017.
The alumni meet was graced by the presence of dignitaries from Dubai Campus, Dr S V Kota Reddy, Academic President, Dr Firdos Alam Khan, Chairperson, School of Life Sciences, Dr Kannan Devarajan, Manager, Innovation Centre & Placement and Dr Joyeeta Bhattacharya, Student Affairs Officer.
Two alumni Mr Taufeeq Ali, Country Business Manager, NCH, Dubai and Mr Kumar Gaurav, NMC Tradings, Abu Dhabi attended the meet and cherished their Manipal memories. They were felicitated by Dr Kota Reddy. The program was coordinated by Dr M Sreenivasa Reddy, Vice-Principal, MCOPS and Dr Joyeeta.
Dr C Mallikarjuna Rao, Principal, MCOPS, few faculty members and alumni were present during the occasion. MCOPS is thankful to Dr Kota Reddy and his team for the hospitality during the meet.