MCOPS alumni meet was held at Bengaluru with great fervour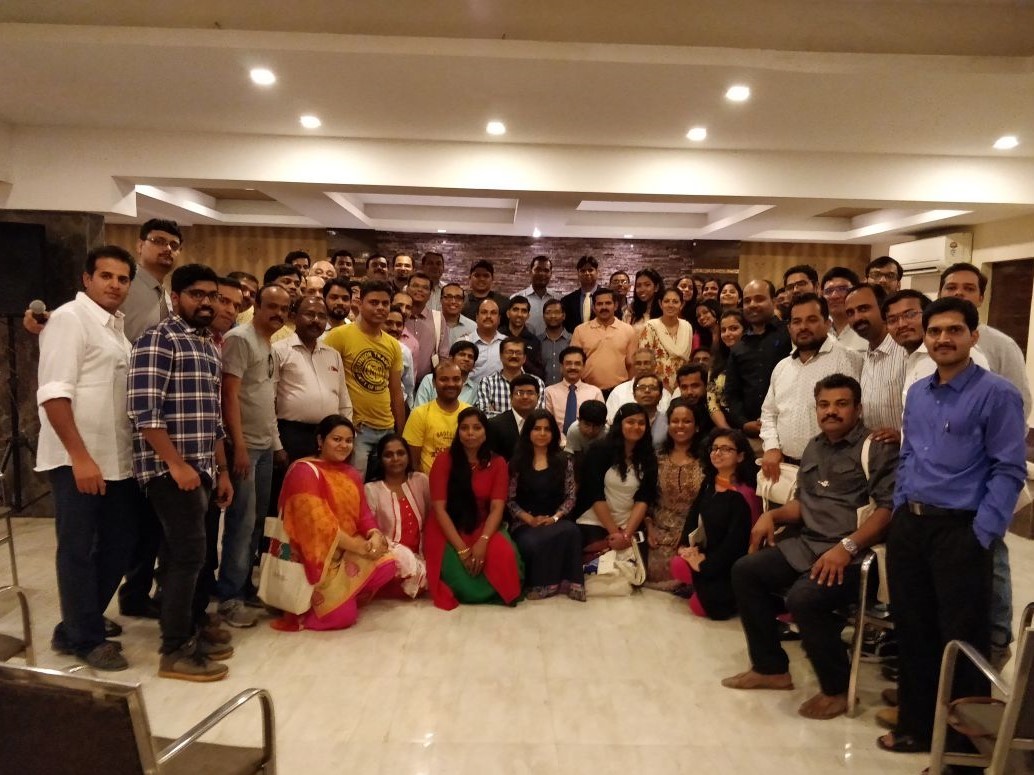 Faculty members of department of Pharmacology, MCOPS moved that extra mile this time to organize the alumni meet at Bengaluru. It was Dr Anoop Kishore's [associate professor, pharmacology] brainchild which sparked into a gathering of hundred at Banquet Hall, Hotel Nandini, Bengaluru on Sunday 7 January 2018.
MCOPS was successful to re-unite its proud alumni, from various industries such as Biocon, GSK, IQVIA (Quintiles), Steer Life, Indigene, Syngene, Eli Lilly, Eurofins Advinus Pvt Ltd, Mylan Ltd, Biocon, Bluefish Pharmaceuticals, Pfizer, Victoria Hospital, Syngene Clinical Development, Lotus Lab (Teva), IDRS Labs Bangalore, Novo Nordisk, Kinapse, Blue Ocean Market Intelligence, BBRC, Shrodinger's, Bangalore, Apotex Ltd, Vividraaj Biotech etc. Strand Life Sciences, Tenshi Life Sciences, Akumentis HealthCare, etc
Principal Dr. C Mallikarjuna Rao, Vice Principal, and Alumni Association Coordinator Dr. M Sreenivasa Reddy, Dr. K Sreedhara R Pai (Prof & Head, Dept. of Pharmacology), Dr. D Sreedhar (Placement Coordinator) and other faculty from the Dept. of Pharmacology were present at the occasion.
It was an opportunity for them to catch up with their good old friends and reconnect with their alma mater. MCOPS expresses its gratitude to all the Alumni, making the meet a grand success.