'Strengthening resume is crucial for a post-doc', says Dr Devinder Arora from down under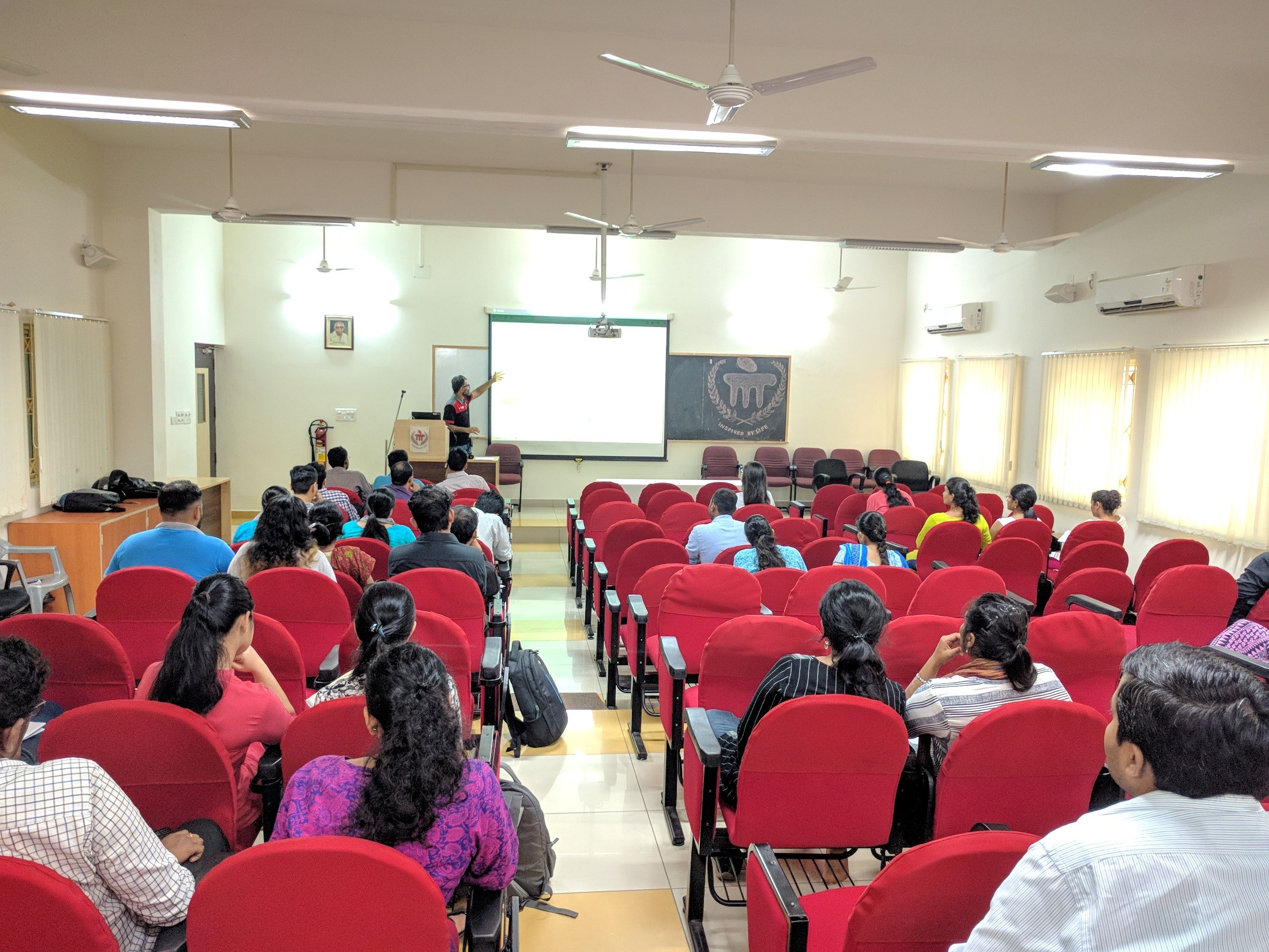 A mini-workshop on "Writing cover letter and CV for post-doc job hunt" was organized at Manipal College of Pharmaceutical Sciences, Manipal Academy of Higher Education, Manipal on June 11, 2018.
The workshop was conducted by Dr. Devinder Arora from Griffith University, Queensland, Australia. Dr. Arora drove the whole workshop through his own vast personal experience from PhD to Post-doctoral to being a faculty, addressing the usual as well as unusual problems faced by the prospective  applicants. A large number of PhD students from various departments of MCOPS as well as from other member institutes of MAHE attended the interactive workshop. They were provided with the feedback on how to tailor their CVs and cover letters as per the requirements of the job descriptions. He gave insights to short-listing processes undertaken by supervisors and how to craft the documents to get a call for the interview. At the end of the workshop, Dr. Arora took time to go through the CVs of interested delegates and gave his valuable insights and suggestions.
Dr. Arora was introduced by Dr. Jayesh Mudgal, Associate Professor and felicitated by Dr. Madhavan Nampoothiri G, Assistant Professor-Senior Scale, Dept. of Pharmacology, MCOPS. Dr. Mudgal and Dr. Madhavan are working in a close collaboration with Dr. Arora since three years.