27th Annual Sports Report 2017-18
The 27thAnnual Sports Meet of Manipal College of Nursing Manipal was held on 19th January 2018 at MIT Stadium.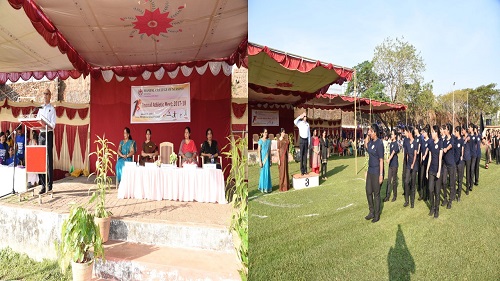 Dr.(Col) M. Dayananda, Medical Superintendent & COO, Kasturba Hospital, Manipal was the Chief Guest for the inaugural function. Dr. Anice George, Dean, introduced the Chief Guest and delivered the welcome address. Addressing the students, the Chief Guest said for the overall development of the individual, it is very important to have co-curricular and extracurricular activities along with the curricular activity. He advised the students to make best use of the facilities provided by the University. The inaugural function concluded with vote of thanks by the sports advisor of the College, Dr. Malathi G Nayak.
Majority of the students and the staff members participated in various events with great enthusiasm.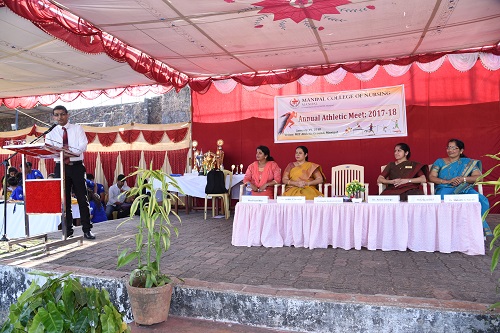 The valedictory function was held at 4.00 pm. Dr. Raghu Radhakrishnan, Professor and Director, Office of International Affairs & Collaboration, MAHE was the Chief Guest for the closing ceremony. Dr. Judith A. Noronha, Associate Dean, introduced the Chief Guest and delivered the welcome address. The Chief Guest, while addressing the students, said, nursing is a nobel profession, nurses are the angels who are spending more time with the patients in the hospital. They need physical activities like sports to keep themselves fit. He also emphasized that the physical, mental and social development of an individual is possible through active participation in sports.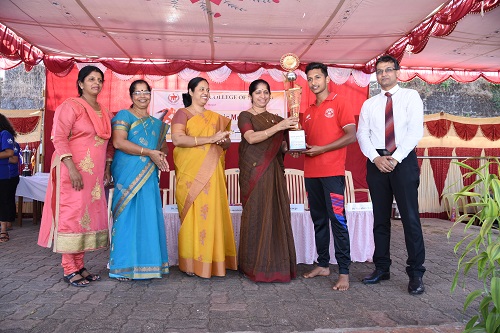 Mr. Gautham Kumar, 4th year BSc Nursing student bagged the individual championship and the Best Outgoing Sportsman.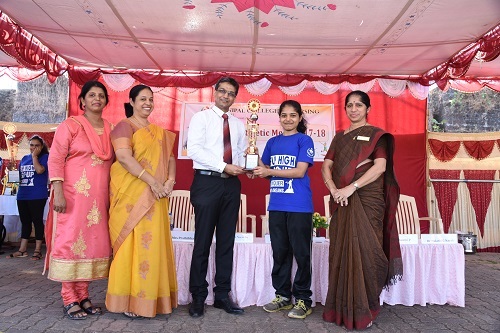 Ms. Anushree Naik of 3rd year BSc Nursing bagged the individual championship for women.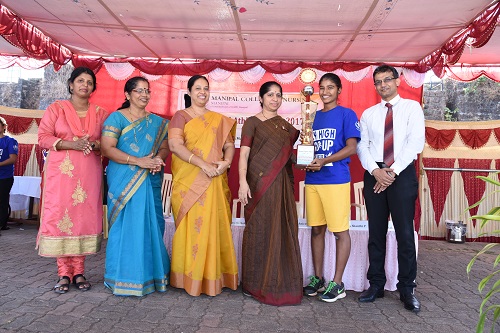 Ms. Jovisa Sonali D'souza, 4th year BSc Nursing student, bagged the Best Outgoing Sports Woman. The group 'FALCON' won the overall championship. The programme came to an end with vote of thanks by Mrs. Pratibha, Sports Co advisor.