World AIDS Day Observation
Manipal College of Nursing (MCON) Manipal observed World AIDS Day by organizing a series of events by the Department of Fundamentals of Nursing. Every year World AIDS Day is observed on December 1st and the theme for this year is "Increasing Impact through Transparency, Accountability, and Partnerships".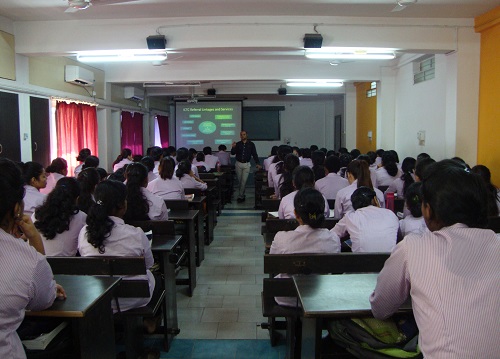 A talk on HIV and AIDS by Mr Prabhath M Kalkura, Project Manager, Diabetic Foot Care, School of Allied Health Sciences was arranged on November 24, 2017 for the first year B.Sc. Nursing students of the college. He emphasized on HIV transmission, staging, stigma, prevention, treatment, and role of every individual in preventing the disease. He concluded his talk by saying how adolescents have a role in reducing stigma and discrimination among people living with HIV and help them to lead a normal life in the society.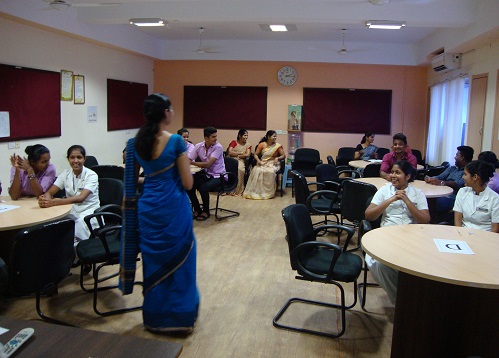 A Quiz Competition on HIV & AIDS awareness is organized for Diploma in Nursing and Midwifery students on November 29, 2017. A total of 12 participants from 3rd year and internship batch to part in the competition. The first prize was won by Mr Shaikh Siraj Salim, Mr Srikantha and Ms Poojashree and the second prize by Ms Mamatha Shri, Ms Rajeshwari and Mr Kenet Marvin Saldanha. The third prize was bagged by Mr Sumanth, Mr Rohan Shettigar and Ms Ashwini.
Radio Talk on HIV and AIDS awareness was broadcasted on December 1, 2017 at 5pm. This talk was delivered by faculty members of Department of Fundamentals of Nursing with the aim of creating awareness among general population.